Motorola Migrate is an app for the Motorola Moto X that will help you make the switch
8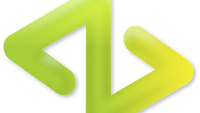 The Motorola Moto X is going to go down in smartphone history as one of the most anticipated devices of 2013. Of course,
the overwhelming amount of leaks
has definitely helped to up the hype surrounding the soon-to-be new kid on the block.
With hours left until we see the official unveiling, the Motorola/Google duo has decided it's about time they follow up on their promise for a seamless transition between the Moto X and your current device.
Say hello to Motorola Migrate, a new app by Motorola Mobility that has just become available on the Play Store
. Sympathetic and attuned to the hardships of switching phones, Motorola Migrate promises to help you pull the trigger, and emerge on the other side with all your photos, videos and SIM contacts in tow.
So how does it work? Simple, really – the minimalistic-looking app will prompt you to scan the QR code of your shiny new Moto X and the rest is, supposedly, cake.
Enjoy and stay tuned!
source:
Google Play Store