Motorola taps into the rugged smartphone business through a new partnership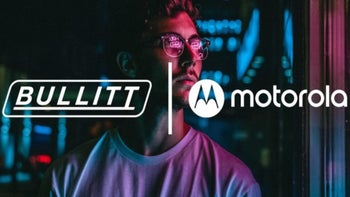 Motorola
plans to enter the rugged smartphone business, the US company
revealed
today. To help bring its products to this niche market, Motorola has partnered with Bullitt, the company behind the Cat rugged smartphones.
The official announcement mentions that Motorola and Bullitt will "
combine their expertise to reach a new segment of consumers
." Although the statement doesn't offer any details about any upcoming products, it does say that Motorola plans to create an entire portfolio of rugged phones.
In fact, it's Bullitt that will build Motorola's new lineup of rugged phones, as the former is getting the exclusive global license to develop and market rugged handsets wearing the latter's brand.
Bullitt has distinguished itself as a leader in rugged mobile. These devices have broad appeal, from outdoor enthusiasts and adventure seekers to consumers who just want an ultra-durable phone. We look forward to working with Bullitt to ruggedize our products, allowing the Motorola brand to be present in a new and growing segment of Mobile phone users.
Motorola and Bullitt promised that information about the first rugged mobile phones will be revealed later this quarter, so we'll know more about the company's plans in just a month from now.