Moto Mods are future-proof: will continue to work with next year's Moto Z phones
4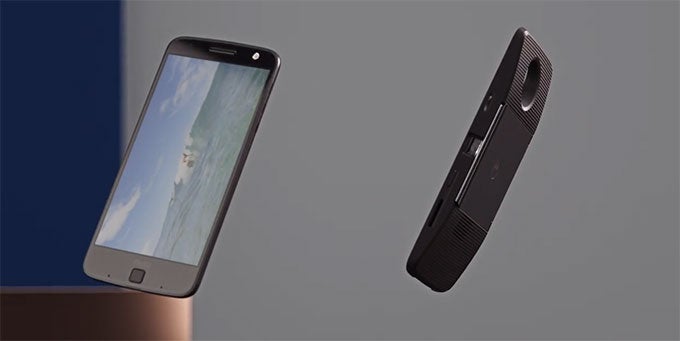 It's no big stretch to say that the most exciting thing about today's just-launched
Moto Z and Moto Z Force
isn't the phones themselves, but their accessories: the Moto Mods. These add-ons connect to the hardware through a unique interface that allows them to deliver rich functionality; today we got to see examples like the Moto Insta-Share Projector and JBL SoundBoost Speaker. Those look pretty cool, but collecting all these feature-packed Moto Mods also sounds like it could start getting really expensive, really fast. Luckily, Lenovo and Motorola have just assured us that our investment in Moto Mods accessories won't go to waste, with future-proof compatibility with the next generation of Moto Z phones.
When thinking about
the idea of modular smartphones a few weeks back
, we noted how important compatibility would be to any of these platforms catching on. Early leaks suggesting that the Moto Z and Moto Z Force would share support for the same add-ons was promising, but today's news is even better; you can buy that pico-projector for this year's Moto Z and feel secure knowing that you'll still be able to get a lot of use out of it even if you upgrade to the 2017 Moto Z next year.
Of course, there is a downside to this compatibility, as it means that we won't likely see much in the way of variation when it comes to the physical design of future Moto Z handsets.
Motorola's encouraging the creation of new Moto Mods with the announcement of a rich developer program, including a million-dollar prize for the most innovative effort.
source:
Motorola