Mortal Kombat 3 comes to Apple iPhone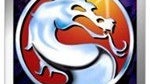 Hitting the App Store today was a classic 90's game in the form of Ultimate Mortal Kombat 3 which is now available for download on the Apple iPhone for a small cost of $6.99.
Ultimate Mortal Kombat 3 is sure to bring old (and pretty violent) memories to the forefront. Here is the official description from the iTunes page:
"FINISH HIM!"
The original arcade fighting game is available NOW! With 13 klassic warriors including Scorpion, Sub-Zero, and Sonya Blade; multiple game modes; kustomizable kontrols; and updated visuals aimed to maximize the high-resolution Retina Display…you can relive the brutal combos and vicious fatalities that made Mortal Kombat one of the most iconic videogames EVER!
ENTER KOMBAT!
10 Klassic arenas await in Arcade Mode pitting you against the top Mortal Kombat warriors. Kustomize your button layout and dominate your opponents in head-to-head battle. Then "Finish Him!" with epic Fatalities and humiliating Babalities.
MULTIPLAYER MODES AND BEYOND
Challenge friends in merciless head-to-head battles via local WiFi or Bluetooth®. Or rack up points in challenging timed battles against the treacherous Shao Kahn.
VIVID VISUAL IMPACT
Ultimate Mortal Kombat 3 takes full advantage of the high-resolution Retina Display offering incredible visual fidelity enhanced from the original arcade game.
So for those who have given it a try, whether facing the computer or a friend over WiFi, tell us what you think of the game in the comments below.
source:
Redmond Pie