Mobile shopping more prevalent on Black Friday than Cyber Monday
3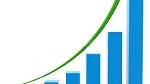 Analysis from over 100,000 iPhone users during this past holiday weekend in the US reveals that Black Friday held the larger share of mobile shopping.
Onavo, a data monitoring application company, gathered anonymous data from iPhone owners who were using the company's app (helps consumers monitor data usage), determined that some companies saw increases of mobile shopping on Cyber Monday versus Black Friday. eBay, Groupon, Zappos and others saw a larger increase in mobile share on Cyber Monday. However, the lion's share of mobile shopping was seen on Black Friday almost completely across the board.
Mobile usage increased everywhere, but increased most dramatically last Friday. Online sites like Amazon, eBay and Groupon saw significantly higher mobile shopping usage the day after Thanksgiving versus Cyber Monday. NewEgg was a bit of an outlier, showing huge increases in mobile app usage on both days, with Black Friday seeing the largest increase, yet Cyber Monday held a larger share.
While figures like this might hold limited interest, the undeniable trend is in the wildly growing importance of mobile shopping for retailers. That holds opportunities for retailers, developers and most importantly, customers.
source:
VentrreBeat