Minecraft: Education Edition coming to iPad in September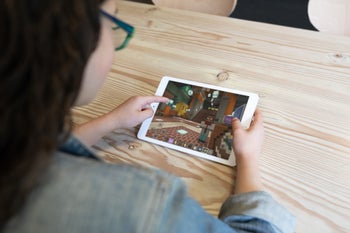 Microsoft has just announced that
Minecraft: Education Edition
will finally make its debut on iPad next month. The game will be available to those schools that are licensed through Microsoft 365 for Education. Minecraft will be available for download from September for free, so there are no extra payments involved.
According to Microsoft's Kyriakos Koursaris, Head of Education Technology for PaRK International School, Minecraft: Education Edition on iPad is meant to further revolutionize the way students and teachers use curriculum and projects.
Minecraft: Education Edition on iPad unlocks new and intuitive ways of collaborating and sharing and has revolutionized the way our students and teachers explore curriculum and projects. The features allow for deep and meaningful learning, and the values it promotes, from inclusivity to 21-century skills, empower everyone to use technology with extraordinary results.
On top of that, Microsoft announced that every owner of Minecraft for Windows 10 and Xbox will be able to use the Chemistry Resource Pack, which was originally released for
Minecraft: Education Edition
.
For those unaware, the Chemistry Resource Pack adds lab tables, element block, and items that are craftable only using the new chemistry features. The new pack should allow players create elements and combine them into compounds, as well as combine materials using chemistry and make new items like latex, underwater torches, or even helium balloons.
The Chemistry Resource Pack can be enabled from the "Education" toggle that can be found in the "Create New World" option, under the "Cheats" menu in the game.