MetroPCS to broaden its reach thanks to T-Mobile deal
4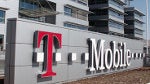 Now that T-Mobile has absorbed MetroPCS, what does the nation's fourth largest carrier do with the fifth largest carrier? One thing that T-Mobile will do is expand the reach of the pre-paid carrier by about
100 million POPs
over the next 6 quarters even while trying to integrate MetroPCS customers with its own. T-Mobile will also spend money to modernize MetroPCS' pipeline.
MetroPCS will expand quickly to 15 major metropolitan areas. While these locations were not named, MetroPCS previously said that its service would expand to locations such as Houston, New Orleans, San Diego, Seattle, Washington, D.C., and Baltimore. All of these new markets, as well as current areas served by MetroPCS, will all offer
LTE service
. T-Mobile CTO Neville Ray notes that this gives MetroPCS an advantage over other pre-paid carriers, including
AT&T's just announced Aio
which does not offer LTE connectivity.
T-Mobile is ahead of schedule and is already covering 170 million POPs with HSPA+ service on its 1900 MHZ PCS spectrum. Its target for year-end is 200 million POPs which should easily be reached. As for its LTE build out, Ray said that T-Mobile will
soon reach 100 million POPs
covered
with the service and is on track to reach its year end target of 200 million POPs. He also noted that T-Mobile is well positioned currently in terms of spectrum, but is looking to participate in an auction of 600MHz broadcast television spectrum to be held next year.
Braxton Carter, former CFO at MetroPCS, now has the same title with T-Mobile and says that back-office integration between the two carriers is
now complete
. Carter told those attending a JP Morgan Technology conference that in a few weeks, T-Mobile will start offering some of its HSPA+ and LTE flavored handsets to MetroPCS customers. The executive also mentioned that the recent increase in the price of the T-Mobile branded
Apple iPhone 5
from $99.99 to $149.99 had been planned and was
not a reaction to strong demand for the device
. T-Mobile customers now place a down payment of $149.99 on the phone, paying off the remainder in monthly installments of $20 over 24 months. That works out to a price of $629.99 for the 16GB model of the iconic smartphone.
source:
FierceWireless