MetroPCS looking to jump into LTE by late 2010
This article contains unofficial information.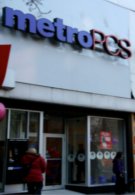 So you may think that prepay wireless carriers might not be in the game for a while when the 4G race starts to heat up, but MetroPCS is looking to lead the way in that front. We all know how popular the prepay market has exploded over the last year – especially with MetroPCS making some headlines with their unlimited plans. Even though the race for the next high speed data network is starting to begin between the four biggest carriers, MetroPCS is planning to offer LTE wireless broadband service next year. In addition to that, they also hope to offer a dual-mode LTE/CDMA smartphone in specific major metropolitan markets by late 2010. They're also keeping some close ties with Ericsson for their primary gear vendor. Hopefully one of the great things to come out of this announcement will be highly competitive plans available on just about any budget.
source:
MetroPCS
via
dslreports