MetroPCS adds 197,000 subscribers in Q4 2011, bringing its total base to 9.3 million subscribers
0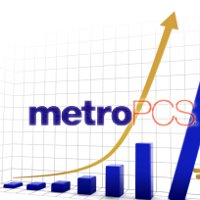 In this rough and tumble economy, every single day that passes brings uncertainty for the next one, but nevertheless, we're still seeing some growth in the prepaid/no-contract market. Heavy hitter
MetroPCS
released its Q4 2011 subscriber results, and it seems to be on the positive side of things.
Nowadays, consumers are more conscious than ever on how and where they spend their money. Considering that MetroPCS is one of the bigger players in the prepaid market, there's no denying that people will look towards them – thanks to their competitive rates and plans.
For the quarter ending on December 31, 2011, MetroPCS managed to add an additional
197,000 subscribers
– this, bringing its total customer base to
9.3 million
. Looking at the entire year, they've been able to pull in approximately
1.22 million subscribers
, which is actually a
7 percent increase
from the same period from a year ago. Furthermore, they were able to establish a
churn rate of 3.7 percent
, which is higher when compared to the 3.5 percent from the year ago period, but it's down from the 4.5 percent churn rate in Q3 2011.
MetroPCS Chairman and Chief Executive Officer, Roger D. Linquist, said , "
We reported solid subscriber growth in the fourth quarter, adding 197 thousand net subscriber additions, marking the sixth consecutive year in which we have added over 1 million net subscriber additions. We were also pleased with our fourth quarter churn of 3.7% representing a significant sequential decrease.
"
source:
MetroPCS