MetroMail for Windows Phone 8 updated to version 1.2.1
4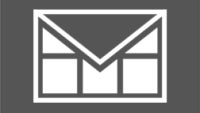 MetroMail, a dedicated GMail app for Windows Phone 8, got an update to version 1.2.1. It brings inline replies and the ability to set "reply all" as the default reply action, as well as a bunch of bug-fixes. Deleting emails from the trash folder should work as expected, long emails are no longer cropped, and time displays properly, in sync with your device's settings.
According to its developers, MetroMail surpasses the native Windows Phone 8 mail app by supporting archiving, starred emails and labels; inbox tabs; server-side search functionality and support for advanced Gmail search operators; possibility to concatenate multiple accounts under one unread counter for use with a single live-tile or the lock-screen; and more.
For the securely-minded, MetroMail only connects directly to Gmail servers and never stores your password. It's like logging in to Gmail through any web browser.