Marvel trying again to give away 700 free comics
1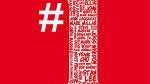 You all remember when Marvel tried to boost sales of its content in the ComiXology Android and iOS apps last month by giving away
700 free comics
, right? The promotion was quickly cancelled because somehow Marvel and/or ComiXology didn't expect that the phrase "700 free comics" would elicit excitement from people. Servers crashed, and Marvel delayed the whole thing.
Well, it's time to try again. Marvel has announced that the second attempt will be happening this Thursday, April 11th. If you want in on the deal, and haven't signed up yet, you have until 11:59PM EST tonight to sign up. ComiXology will then slowly invite people in the hope of keeping the server traffic evened out.
It'll be nice to finally get all of those free #1 issues from Marvel. The comics will be available both through the ComiXology apps on iPhone, iPad, Android, Kindle Fire, and Windows 8, as well as the Marvel Comics app on iOS and Android.