MWC 2017 recap: best new phones and devices (LG G6, Huawei P10, Sony, new Nokias and more)
8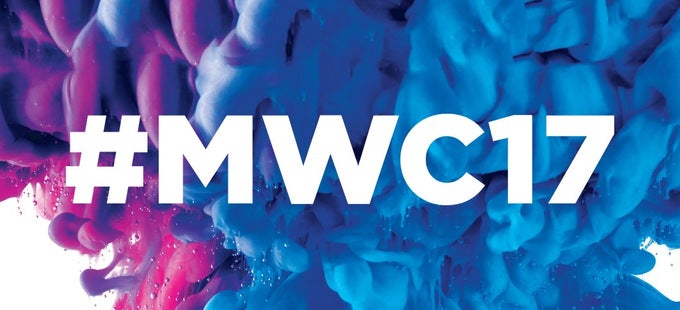 What a day and what a show: MWC 2017 has been a flurry of new phones. For the first time in a while it all feels like some true excitement is coming back to the mobile space: the new LG G6 is a stunning device and the clear highlight of the show, we've got the date for the Galaxy S8 unpacked event, Huawei has made two outstanding new phones, Nokia returned with three new phones and a reimagined 3310, and Sony has got a new generation of Android phones.
A flurry of new phones, with one bright star
If you are a phone lover, this is a great time: it shows years of hard work behind the scenes coming together in some transformative new mobile phones and tablets.
Let's sum up the best of MWC 2017: the best phones, the best tablets, wearables and all in-between.
LG G6: the no-nonsense phone the G5 should have been
LG's latest high-end phone is a product shaped by experience, feedback, and a healthy dose of market reality.
There is a ton of new features about the LG G6, but a lot of them center around the new 5.7-inch display that is now taller and narrower, with a new 2:1 aspect ratio. LG has somehow managed to cram this display into a phone that is actually smaller than the 5.3-inch LG G5, and the new screen has opened up new possibilities for interaction. In fact, there are so many changes in the LG G6 interface that the company has even introduced a new, LG UX 6.0 software version. It runs on top of Android 7.1 Nougat and allows you to do more: see bigger previews of your photos in the camera app, see more appointments in the calendar, better manage your email, see a more informative and richer weather forecast, and so on.
See also:
Huawei P10 and P10 Plus: Portrait mode outside the iPhone
Huawei maybe even outdoes Apple with certain components of its design
The Huawei P10 and P10 Plus feature sleek new designs with an improved dual camera system made in collaboration with Leica. Huawei has put the focus on meticulously crafting the pair, with new laser cutting and precision finishes, so that the phones are shiny yet do not attract fingerprints easily. In camera, it is the software that really makes these two new phones stand out. Huawei has built in a brand new Portrait mode that will add those creamy, blurred backgrounds to pictures that will make people stand out, an effect similar to that of the iPhone 7 Plus.
The Huawei P10 also beats the iPhone 7 and the Galaxy S7 in terms of battery life. Regular users will get a 1.8 days of battery life on a single charge, while heavy useres will get more than 1.3 days, which beats the iPhone 7 by a small margin and the Galaxy S7 by a larger margin.
Sony unveils a Snapdragon 835 flagship with a 4K display
It's not a 'full-screen' phone, though, and it will probably arrive only in the summer
Sony continues with its break-neck pace of announcing new phones: six months after its newest Xperia XZ and Xperia X Compact, it is ready to show the world a new series. The Xperia XZ Premium is the pearl in its new selection, a stunning phone with a 5.5-inch 4K display (yes, you read that right, 4K!), the newest Snapdragon 835 system chip, high-resolution audio, and the latest Android 7.1 Nougat. It's an all-out phone that will likely feature an all-out price.
The phone that will likely gain more real-life usage, though, is likely to be the Xperia XZs, a more practical top-rate phone with a 5.2-inch Full HD display and running on the Snapdragon 820 system chip. It features Sony's new design language with slightly curved sides and almost minimal side bezel. Just like the Xperia XZ Premium, though, there is a lot of bezel on the top and bottom, a feature that now seems a bit outdated when you compare the phones to the newest LG G6, for instance. Sony brings the usual refinements in cameras with faster focusing and more detailed pictures as well. If you don't mind that and want a clean Android interface with very little influence courtesy of Sony's custom skin, these are two worthy phones.
Samsung unveils a powerful Galaxy Tab S3 tablet
Comes with a magnetic keyboard and an S Pen, perfect for productivity addicts and creatives
Microsoft changed the game with its Surface series, and then Apple on-upped it for designers and creatives with the iPad Pro. And now, Samsung is ready to unveil a device that will serve both productive, work-oriented guys and creatives: the Galaxy Tab S3.

The tablet has a 9.7-inch display with support for Samsung's S Pen and a neat, magnetically-attaching keyboard. The S Pen is for creatives and the keyboard is for the corporate types, a best of both worlds approach in a slim and good looking tablet. It's really a jack of all trades (and hopefully a master of all): the Tab S3 also features fancy quad speakers that change the direction of sound with the change of orientation of the tablet. The tablet has also got support for the Vulkan API and promises to be an excellent choice for gamers. The Wi-Fi version is priced starting at $680, while the 4G LTE cellular model starts at $770.
Nokia returns
3 new affordable Android phones, but one Nokia 3310 remake has all the attentions
It has finally happened: Nokia, the company that was the king of both feature phones and smart phones until the iPhone came along, has returned. Kind of: it no longer has own manufacturing and it is a new company, HMD Global, with ex-Nokia brain-power at the helm.
At MWC 2017, we saw the Nokia 6, a mid-range Android phone previously announced in China, go global, and two new affordable phones to go with it: the Nokia 5 and Nokia 3.
But it was not smartphones that were the highlight of Nokia's presentation: it was an unpretentious call back from the past. It was the Nokia 3310, reimagined and refreshed. The indestructible phone, the subject of memes and legends, has gotten a visual overhaul, has the Snake game, a month of stand-by time, and... is not a smartphone. Yes, it all sounds nostalgic (we feel you), but those keys are surprisingly disappointing to type on. If you can deal with it, this is a perfect 'mobile phone rehab' phone.
BlackBerry KEYone
It's made by TCL Communications and has a full QWERTY keyboard, perfect for your dad... or grandpa
This is a phone for dinosaurs, no two ways about it. Which isn't necessarily a bad thing, of course – the KEYone is good enough to serve its target audience very well. Old-school business professionals will be happy that, whenever they get the chance to escape the confines of their offices, they'll be having a good-looking and powerful mobile communicator at their disposal – a tool, an instrument through which they can keep shooting emails left and right, and maybe even get back to working that spreadsheet. This is not a fun phone, a phone for artists or visionaries. It's for the number-cruncher, the operations expert, the small business owner too stubborn to change.
Moto G5: the new best affordable phone?
The Moto G series has gotten a refresh and it's better than before, but still has just 16GB of storage
The Moto G series has established itself as the go-to phone for those looking for an affordable, no-headache phone with a decent performance. And Lenovo has just unveiled the newest in the series: the Moto G5 and its larger cousin, the G5 Plus. It's running on the latest Android 7.0 Nougat, features an unspoiled, fairly clean Android build, an improved camera and some basic level of water protection. The bad is that the base model only ships with 16GB of storage, but you can bring your own microSD card to the party and expand the storage.