Moto G5 and G5 Plus hands-on: superb phones at unbelievable price
13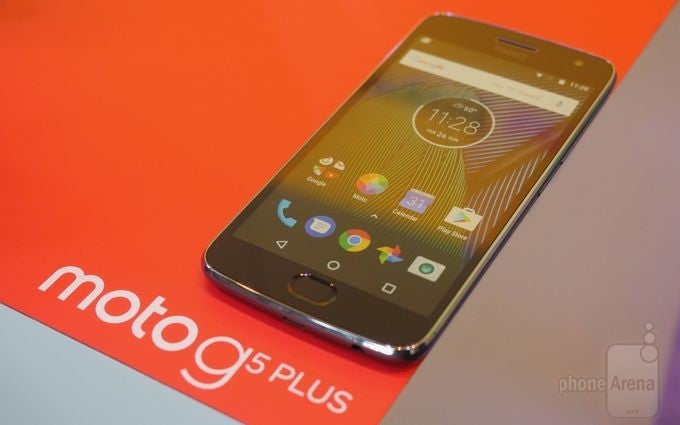 Today, I got the chance to play around with the new
Moto G5
and
G5 Plus
by Lenovo, and I have to say I was pleasantly surprised by how polished these products felt and behaved. What's also great is that both phones will be globally available in March, which is like… really, really soon. The best part, though? Their prices. The
Moto G5
will be sold for EUR 199 in Europe, while the slightly beefier
Moto G5 Plus
will be going for EUR 279. In the US, Moto/Lenovo will only release the G5 Plus, where it'll be priced at the extremely affordable $229. But what are you going to get with such an affordable proposition? Are the new Moto G5s worth buying, or will you be wishing for something better and more powerful just weeks later?
Both the Moto G5 and G5 Plus look great, although the 5" G5 appears to have just a bit too much side bezel, but not annoying so. The slightly bigger, 5.2" G5 Plus appears a tad more perfected – its proportions and screen-to-body ratio make it look somewhat more premium. It also has a pronounced camera bump — unlike the G5 — which allows it to accommodate a better rear snapper. What should probably be noted here is that while the G5 Plus is a… 'plus-labeled' device, it's actually not very big; with its screen of 5.2", it's slightly bigger than the G5, but still perfectly pocketable and easy to handle and carry around.
Both phones come with large fingerprint scanners up front with one cool feature: you can swipe on the finger reader and these swipes act as a back and task switcher keys. If you like this way of navigation, you can even disable the on-screen buttons and get more usable screen space. Neat!
Probably the best value for money in mobile
The two cuties feature screen resolutions of 1080 x 1920 px, and my initial impressions are very positive. While the G5's is good but probably nothing spectacular, the one on the G5 Plus is super nice, not just for a mid-ranger, but as a whole. Colors, clarity, and everything else seemed to be spot on. Of course, more testing would be required to properly analyze the screens, but my initial impressions are definitely positive.
Performance is handled by the Snapdragon 430 on the Moto G5, and Snapdragon 625 on the Moto G5 Plus. Obviously, the G5 Plus will be better suited for more demanding tasks and intense usage, but general interface handling is superb on both handhelds. Moto's Android 7-based software is very nice, polished, and moves incredibly fluidly, so whichever device you prefer to go for, you won't have to put up with lag, delays, or any other such unpleasantries.
All in all, the Moto G5 and G5 Plus really look to me like incredible bang for the buck. The screens are the right size and of great quality, the fingerprint scanners no longer look weird and are on the right side (meaning the front, not the right), performance is stable, the user interface seems nice and polished, the cameras act fast… and it's just a pleasure to hold and use both of these phones. The great news is they will become available very soon, in March, and at what prices! EUR 199 for the global Moto G5, EUR 279 for the global G5 Plus, and just $229 for the US G5 Plus. Talk about a superb deal! Honestly, going into Moto's event, I wasn't expecting to see anything too exciting. Instead, I think I found what's probably the best value for money in mobile.
Now reading