Nokia 3 hands-on first look: can it compete with Moto G and Xiaomi?
9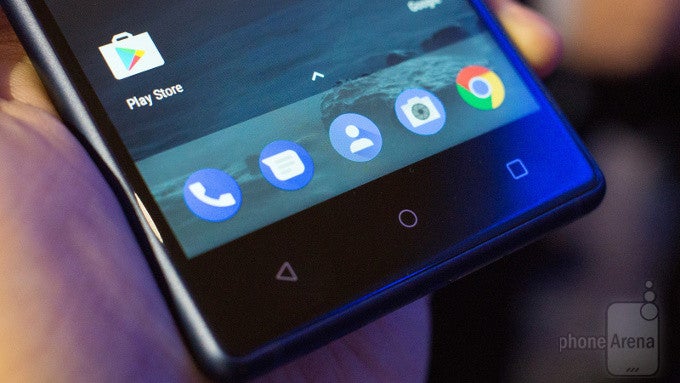 The
Nokia 3
is a dirt cheap 5-inch Android phone with clean software and the added spice of a sturdy build quality.
What's special about it you ask? It's all about the price: the Nokia 3 is cheaper than the Moto G4 and G5, it's even cheaper than the popular in Asia and in some parts of Europe Xiaomi Redmi phones. We spent a short time with this new Nokia, but it was enough to appreciate its metal frame, notice its otherwise plastic build and the weird auto-focus selfie camera. We did not expect much and if you approach the Nokia 3 with similar expectations you might even like it.

Okay, so what do we have here? The Nokia 3 is a 5-inch phone with an 720 x 1280 pixel HD resolution, and a base quad-core MediaTek system chip. In our short time with the device, this proved to be a decent combination in daily tasks which ran well, but you can't expect the phone to do great with more intense applications.
Nokia brand, sturdy build quality and 4G LTE on a super affordable phone
There is 16GB of storage on board, which given the ultra affordable price is actually okay. You also have a microSD card slot and with it, the option to expand that storage to save more of your photos, videos and offline music.
We're also happy to see 4G LTE connectivity on the Nokia 3. The bands will be limited to the markets that it will be available in, and we expect it to launch in Europe.
There is nothing remarkable on the camera front: an 8MP shooter on the back, and an 8-megapixel selfie camera. We should say that unlike most fixed focus cameras, the selfie camera on the Nokia 3 is an auto-focus one, which gives you a bit creamer backgrounds and is nice to have.
Overall, the Nokia 3 shapes up to be a very good affordable phone. It is made to last with a sturdy build quality, and while it lacks in premium features, its price makes up for most of these flaws. If Nokia indeed delivers timely Android updates to this one, it might just be better than all the other cheap Androids out there.