Moto G5 and G5 Plus: the no-nonsense midranger strikes again!
14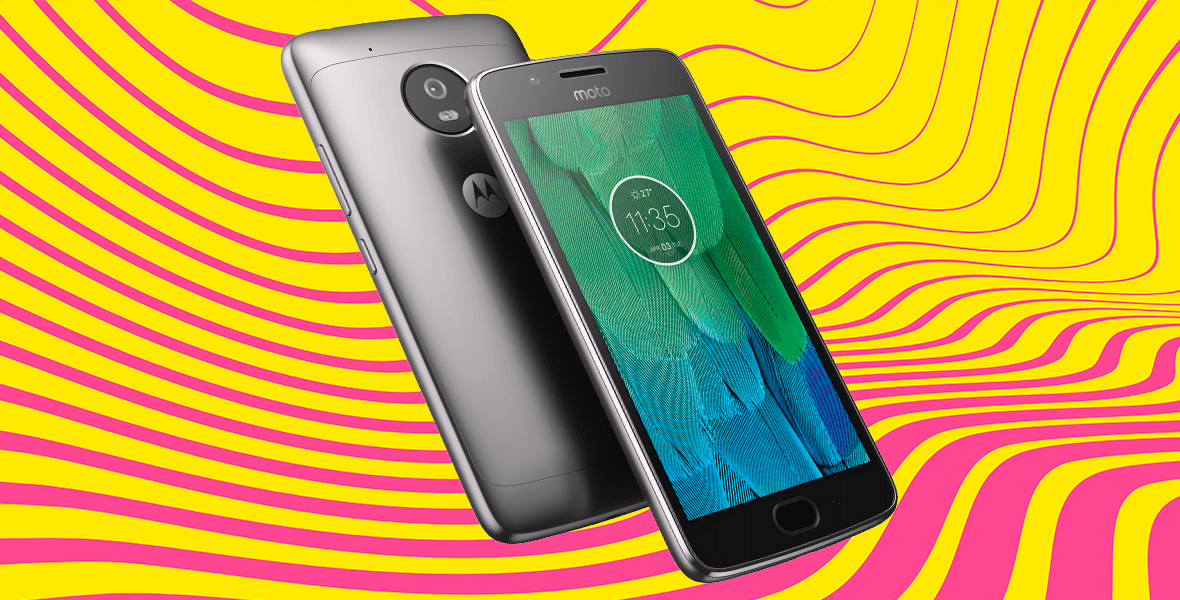 The Moto G series is certainly a favorite of Android enthusiasts.
It has always been synonymous with offering a solid phone by a big-name brand, with great performance and reasonable features, without costing a small sack of gold.
Today, we get to see the 5th generation of Moto G phones released — the
Moto G5
and
Moto G5 Plus
are here!
Moto
G5
Moto
G5 Plus
Platform
Android 7.0 Nougat
Android 7.0 Nougat
Dimensions
144.3 x 73 x 9.5 mm
145.5 g
150.2 x 74 x 7.9 mm
155 g
Display
5.0" Full HD
Gorilla Glass 3
5.2" Full HD
Gorilla Glass 3
Processor, RAM
Qualcomm Snapdragon 430
2 GB / 3 GB RAM
Qualcomm Snapdragon 625
3 / 4 GB RAM
Storage
16 / 32 GB + microSD
32 / 64 GB + microSD
Camera
13MP f/2.0 rear camera, 1080p video
5MP f/2.2 front camera
12MP rear camera
5MP f/2.2 front camera
Battery
2,800 mAh
3,000 mAh
Special features
Water-repellant coating, microUSB
Water-repellant coating, microUSB
Design
The Moto G has always had a modest, practical design. Still, last year, we did get a metal trim on the
Moto G4
and
Moto G4 Plus
, which is certainly nice. Well, the metal body is back with the Moto G5 devices, and we get a full metal back this time around, too.
The fingerprint reader returns, sitting just below the screen, nestled in a small elliptical button. On the back, the camera lives in a large, concaved circle, which gives it a unique look — we are used to seeing cameras sticking out of the phone's body.
In terms of size, there isn't much difference between both phones. The regular Moto G5 measures at 5.68 x 2.87 x 0.37 inches (144.3 x 73 x 9.5 mm) and weighs 5.1 Oz (145 g), while the Moto G5 Plus is slightly larger at 5.91 x 2.91 x 0.31 in (150.2 x 74 x 7.9 mm) and heavier at 5.47 Oz (155 g) As far as colors go — both handsets will come in "fine gold" and "lunar gray" and we don't have any information on them being customizable via Moto Mods.
Display and hardware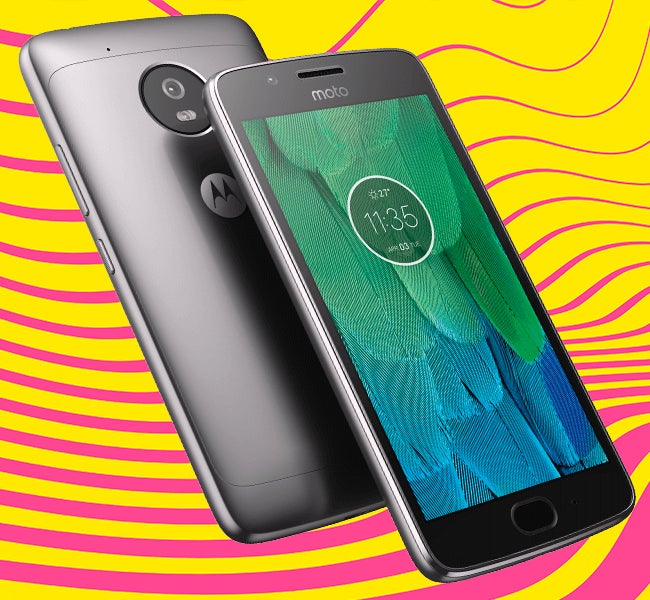 We don't have a huge difference here — the Moto G5 sports a 5-inch screen, while the G5 Plus has a 5.2-inch display. Both have a 1080 x 1920 pixel resolution, resulting in a 441 PPI density on the G5 and 424 PPI on the G5 Plus. Both screens are protected by Corning's Gorilla Glass 3.
When it comes to the phones' internals — that's where some real differences start showing up. The Moto G5 is powered by an octa-core Qualcomm Snapdragon 430 SoC, ticking at 1.4 GHz, coupled with 2 or 3 GB of RAM, depending on which tier of the model you opt for. Users that demand more productivity will be glad to hear that the Moto G5 Plus has an octa-core Snapdragon 625, humming at 2 GHz under its hood — a pretty solid upper-midrange SoC —, with 3 or 4 GB of RAM to keep apps and processes loaded in the background.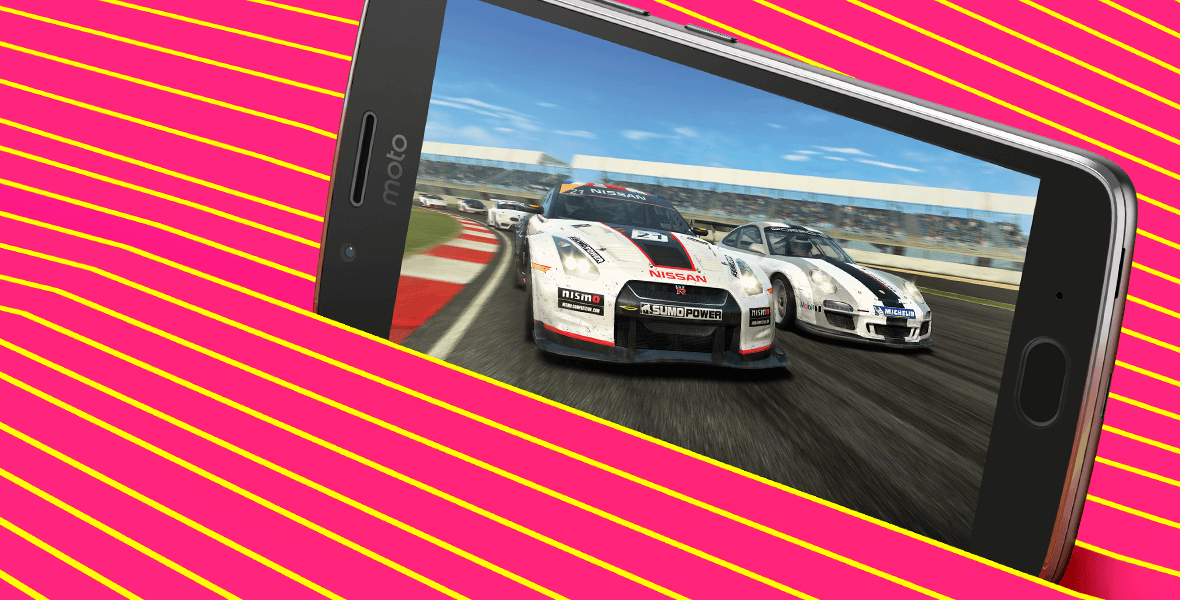 Both handsets have microSD card slots for storage expansion. The Moto G5's native storage is 16 GB and the G5 Plus has a bit more to work with — 32 GB. Depending on which region you live in, you might get the chance to spring for more storage on your chosen model, but it's still a bit unknown which version will go where.
The phones come with pretty hefty batteries to boot — 2,800 mAh for the Moto G5 and 3,000 mAh for the Moto G5 Plus. Get this, too — the batteries are user-replaceable. Yup, that's why the phone's back looks like it has a flap — because it does.
Camera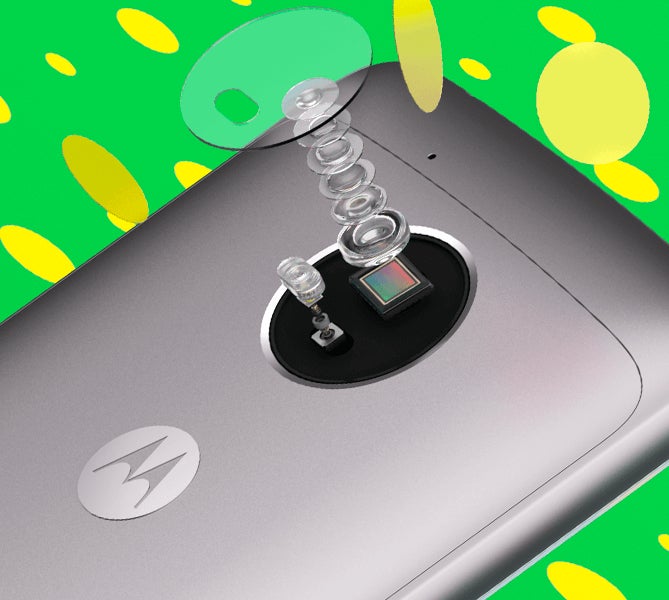 The Moto G5 sports a 13 MP sensor and a lens aperture of F2.0 on its main camera, assisted by a dual-tone LED flash — a similar configuration as the Moto G4 before it. On the front, we've tot a 5 MP snapper for our personal mugshots.
The Moto G5 Plus has an interesting change made to it — the sensor resolution is down to 12 MP, which we assume heralds an increase in the size of individual pixels, for better light-collection. The lens aperture is also quite bit — measuring at F1.7, it will guarantee that more light actually reaches the sensor in order to be captured by the sensor. In combination, this speaks of better performance in darkness and less blurry shots, since the phone will be able to use quicker shutter speeds.
Software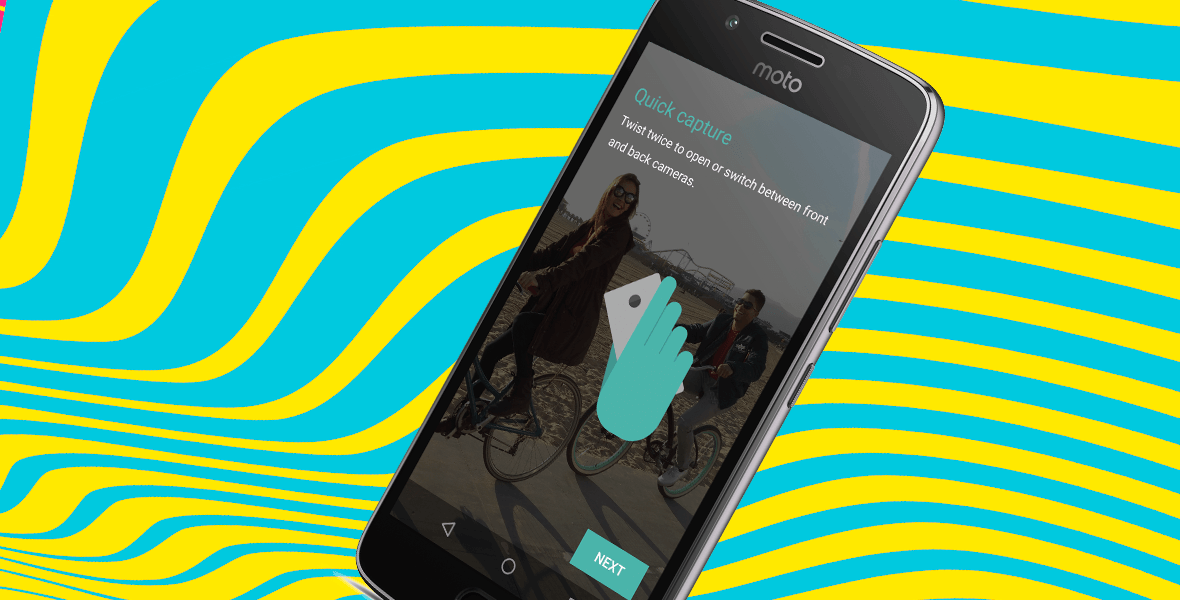 Of course, Moto's signature features, such as gesture-activated camera, shake for flashlight, and other such nifty little shortcuts. Naturally, we get Android 7 Nougat on both phones out of the box. Whether or not they will get the Google Assistant is yet unknown, though, we wouldn't hold our breath.
Price and release
The Moto G5 and Moto G5 Plus will be up for sale this Spring (some leaks suggest mid-March). The G5 won't be arriving in the US, but it's starting price is the equivalent of about $211. The Moto G5 Plus' price will start from $229 for the 32 GB storage / 2 GB RAM variant.