Xperia XZ Premium is official: 4K is back with a vengeance!
18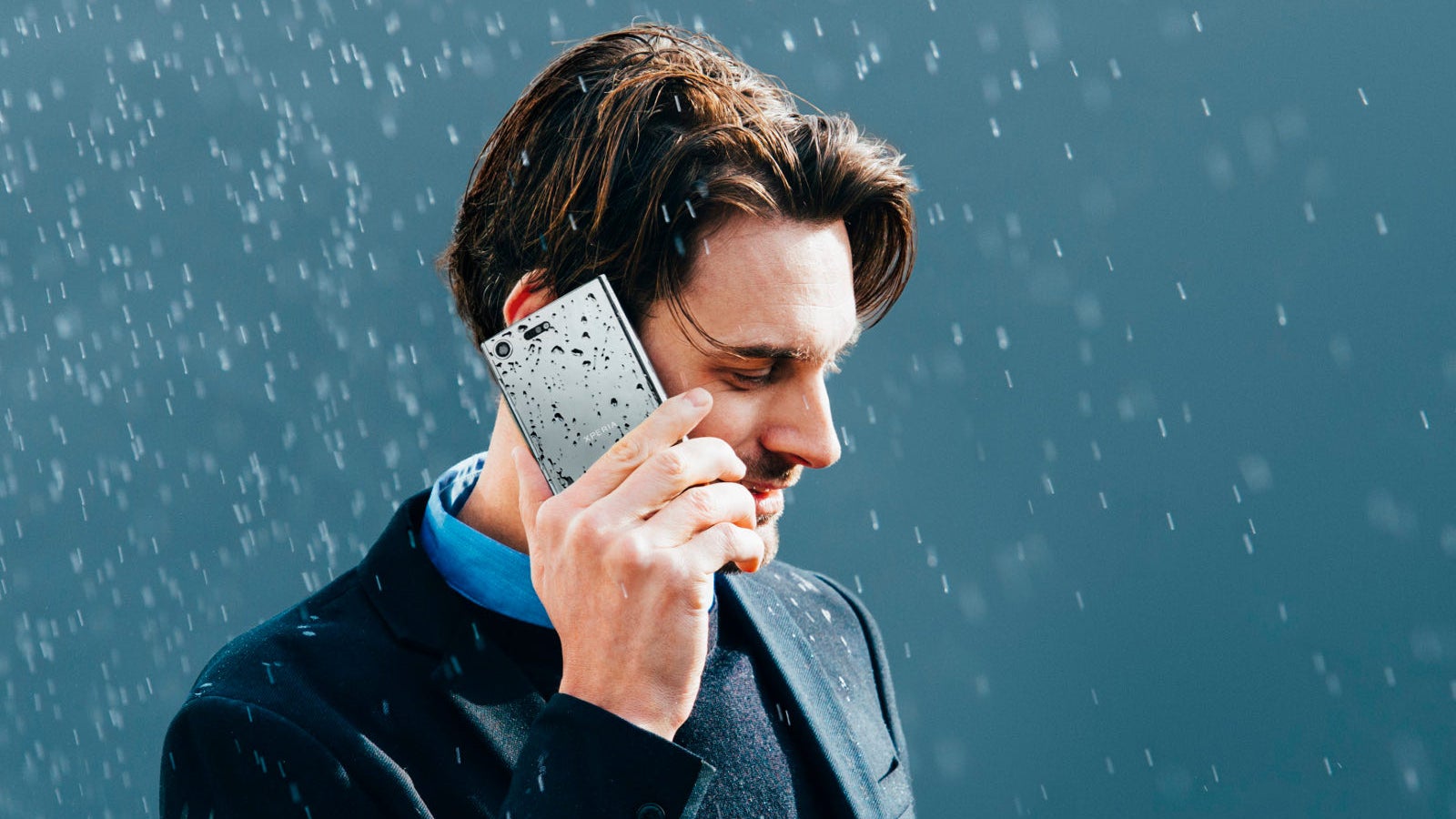 About 18 months ago, Sony shocked the tech world by releasing
the first-ever smartphone
with a 4K (that's 2160 x 3840 pixels) display. Naturally, it stirred some controversy, especially when it was revealed that the phone is only working in 4K when displaying pictures and movies in its native gallery apps. Some people were wondering "Do we really need that many pixels on a 5.5-inch phone screen, or is this just a gimmick to grab my attention?", while others were embracing the new tech, doused in appreciation for the kind of technological advancements this screen signifies.
READ MORE ABOUT SONY'S NEW PHONES
In any case, Sony appears to not be deterred, as it is back with another Premium device — one from the new XZ flagship line. Meet the Sony Xperia XZ Premium:
Design

Sony has been pretty faithful to its "Omnibalance" design — even after discontinuing the Xperia Z line to "
start fresh
", with reimagined Xperia Z and Xperia XZ families, we can still see that the basic shape and many design decisions have remained the same. Of course, we are in no way saying this is a bad thing — loyalists and the more conservative folk will definitely appreciate the stark rectangular shape of the Xperia XZ Premium.
But not all has remained unchanged. Unlike the old Z5 Premium, the new phone has nicely rounded-off sides. The XZ Premium is, again, a glass sandwich, and both the front and back panels arch nicely towards their sides, meeting the metal frame of the device in a seamless way. As expected, the XZ Premium can take being wet with no issue, as it's rated for IP 68 ingress resistance.
The volume rocker has finally moved, too — instead of being awkwardly placed towards the lower end of the phone, it now sits in a more orthodox location, above the power key, on the right frame of the device. The fingerprint sensor is also back, embedded in the wake button on the side, but, unfortunately, it will again not be available on the US variants of the phone.
Unlike the Xperia XZs, the new Premium's camera module remains completely flush with the device's body. In case you are a camera-hump-o-phobe, rest assured this phone will not disappoint you in that aspect.
The dazzling mirror finish is back — the XZ Premium comes in Deepsea Black and Luminous Chrome, and the latter is very, very reflective. However, do expect it to attract an unsightly amount of finger grease as well.
Display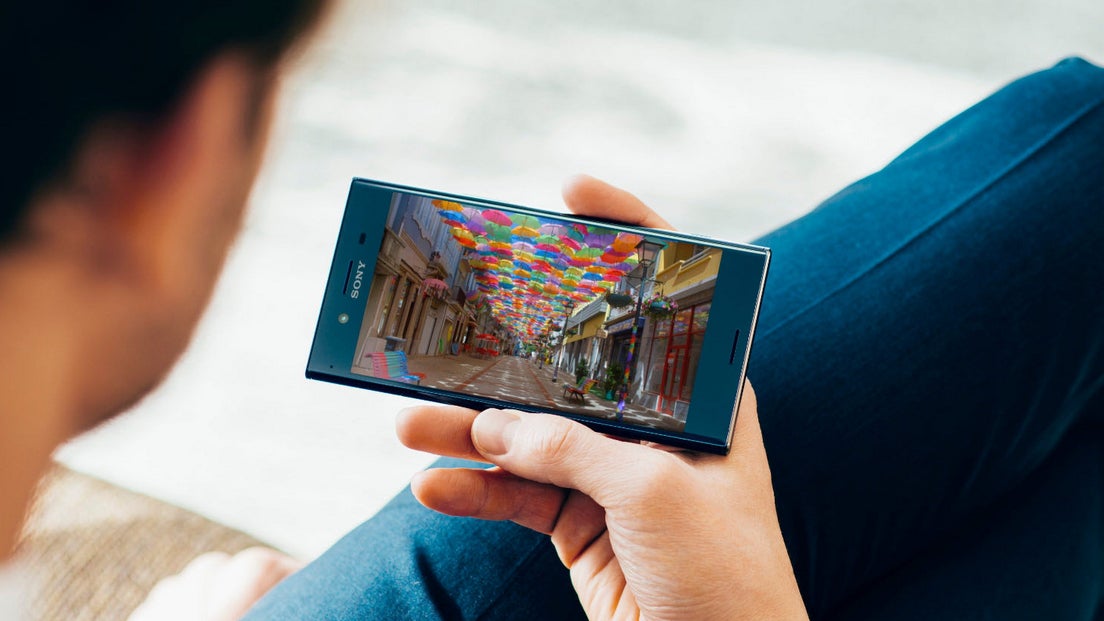 Of course, that's one of the XZ Premium's key features — the 4K display. It's still a 5.5-inch screen, and it still has a resolution of 2160 x 3840 pixels, but now it also supports HDR content — something that seems to be becoming a trend in smartphones this year. This means that you'd be able to enjoy content with punchier colors and better contrast, with more details shining through the shadows of an image.
As far as actually utilizing the full 4K resolution — this time around, we will actually get to see it used for more than just the Xperia Gallery app. Yes, you will be able to enjoy the full interface of the Xperia XZ Premium in glorious 4K. Note, however, that games and other 3rd party graphical content will still be rendered in 1080p, which is not necessarily a bad thing — the processor and battery need their room to breathe!
Hardware
A proper Premium phone needs to live up to its name — the XZ Premium will pack the latest-and-greatest in smartphone processors, with the Qualcomm Snapdragon 835 humming under its hood — an octa-core SoC, built on a
10 nm process
. The phone has 4 GB of RAM to load apps in and 64 GB of internal storage for all that juicy 4K media. Of course, that's not going to be enough, so there's a microSD card slot for cards with up to 256 GB.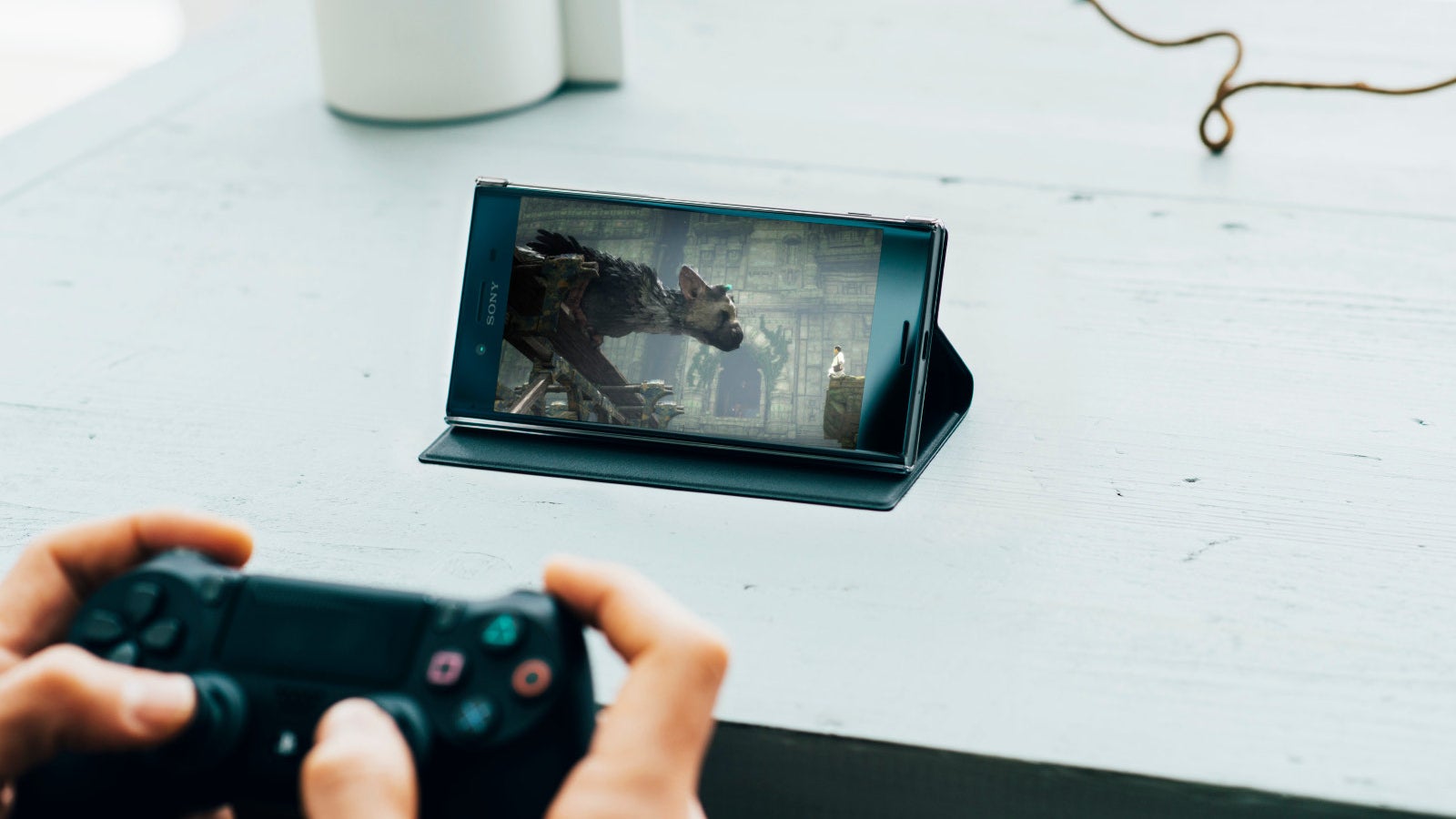 As can be expected, the stereo front-firing speakers make a return — this has been a Sony signature feature for years now. We do hope they sound louder and fuller than the previous Premium, though, where they were a bit quiet and tinny.
The new Xperias come with Android 7 Nougat right out of the box and you will be able to enjoy Sony-exclusive features, such as a Remote Play connection with your PlayStation 4 (if both devices are on the same Wi-Fi network). It's also worth noting that, thanks to working in close partnership with Qualcomm, Sony has been able to achieve 1 gigabit LTE download speeds on its new XZ phones. So, you'll have plenty of speed to download that 4K HDR content with!
Camera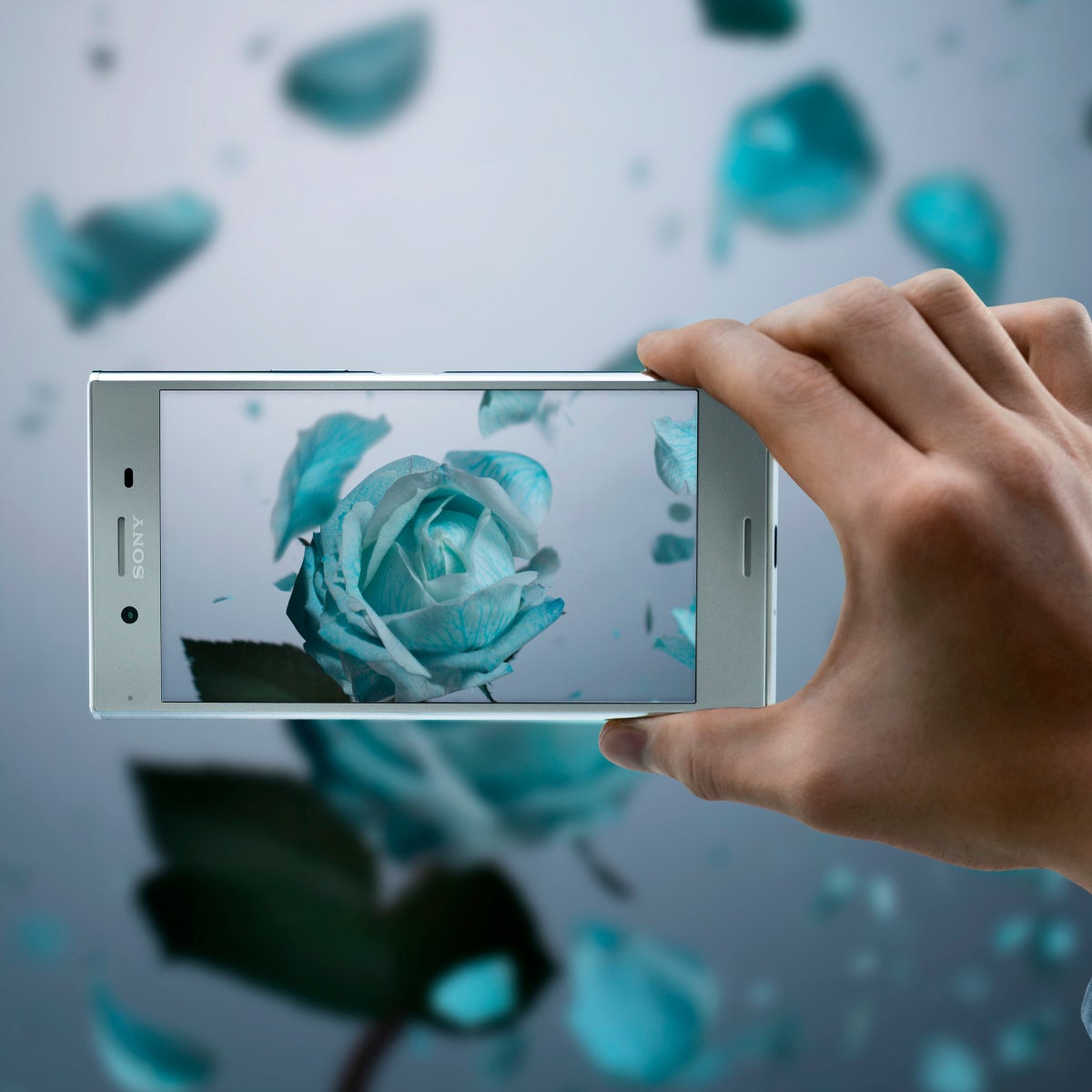 It has been said time and again that
more megapixels does not equal better image quality
. There are also things like sensor and individual pixel size to consider. We are happy to see that Sony decided to take a step back on the megapixel race (admittedly, not by much), and have introduced a new 19 MP sensor for its high-tier devices.
That aside, we've got plenty of under-the-hood features, making sure that our shots are crystal-clear. Hybrid autofocus is back to ensure that the camera snaps to the right point in 0.03 seconds. An anti-distortion shutter makes sure we don't tear up our images, predictive autofocus follows our object of interest, and SteadyShot takes care of our shaky hand footage thanks to a 5-axis stabilization feature.
The XZ Premium will also be capable of recording ultra slow-motion video of 960 FPS. Currently, the norm is about 240 FPS, and that's already pretty slow. Sony's frequency is extremely impressive — a time-stopper if you will!
Release date
The Sony Xperia XZ Premium will hit the markets some time in Spring of 2017. Unfortunately, no price has been announced just yet. If we were to guess ballpark price, we'd have to look back at the Z5's release. First, it was a bit slow and hard to obtain in the US, and its price hovered around $800. So, yeah — premium price for a Premium.