Huawei P10 & P10 Plus: hands-on impressions of this sleek, dual-camera flagship
18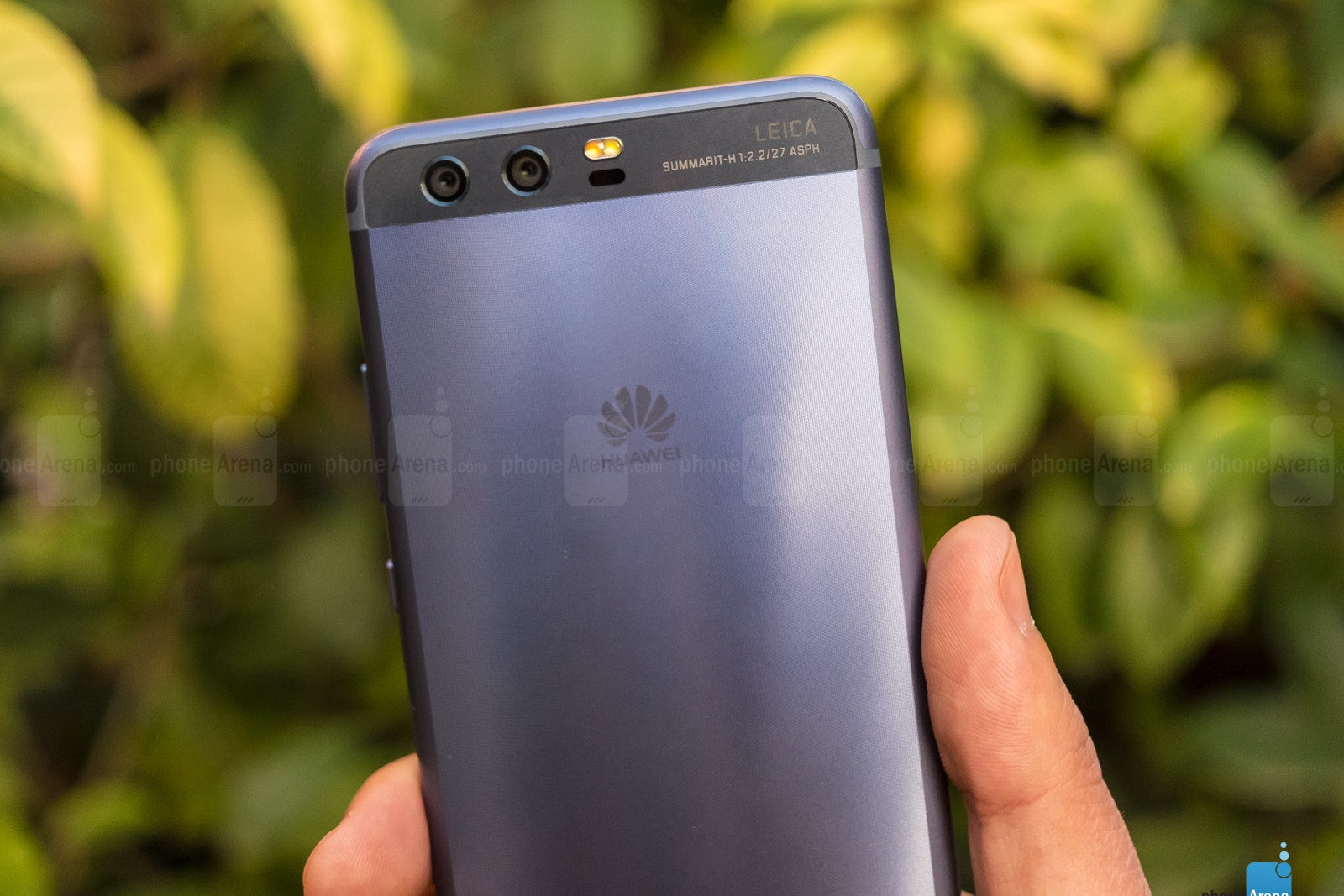 Last spring, Huawei hit a lot of the right notes
with the release of its P9 flagship
, an Android handset that paired a
Leica-lensed dual camera setup
with a modern, streamlined design. We expected a little more performance out of that camera than we actually got, but the phone was chock full of promise, and for the last few months we've been eagerly waiting to see what Huawei might be able to assemble for its follow-up. Today in Barcelona we finally get to meet the P9's successor, as
Huawei unveils both the P10 and P10 Plus
– and we've got an early hands-on look at what you can expect from this hardware.
Just like the P9, the P10 is one compact, beautifully engineered handset. It would be easy to look at the phone's lines and draw comparisons to an iPhone, but Huawei maybe even outdoes Apple with certain components of its design, like a perfectly flush camera (or, rather, cameras). We'll get back to that in just a second.
Design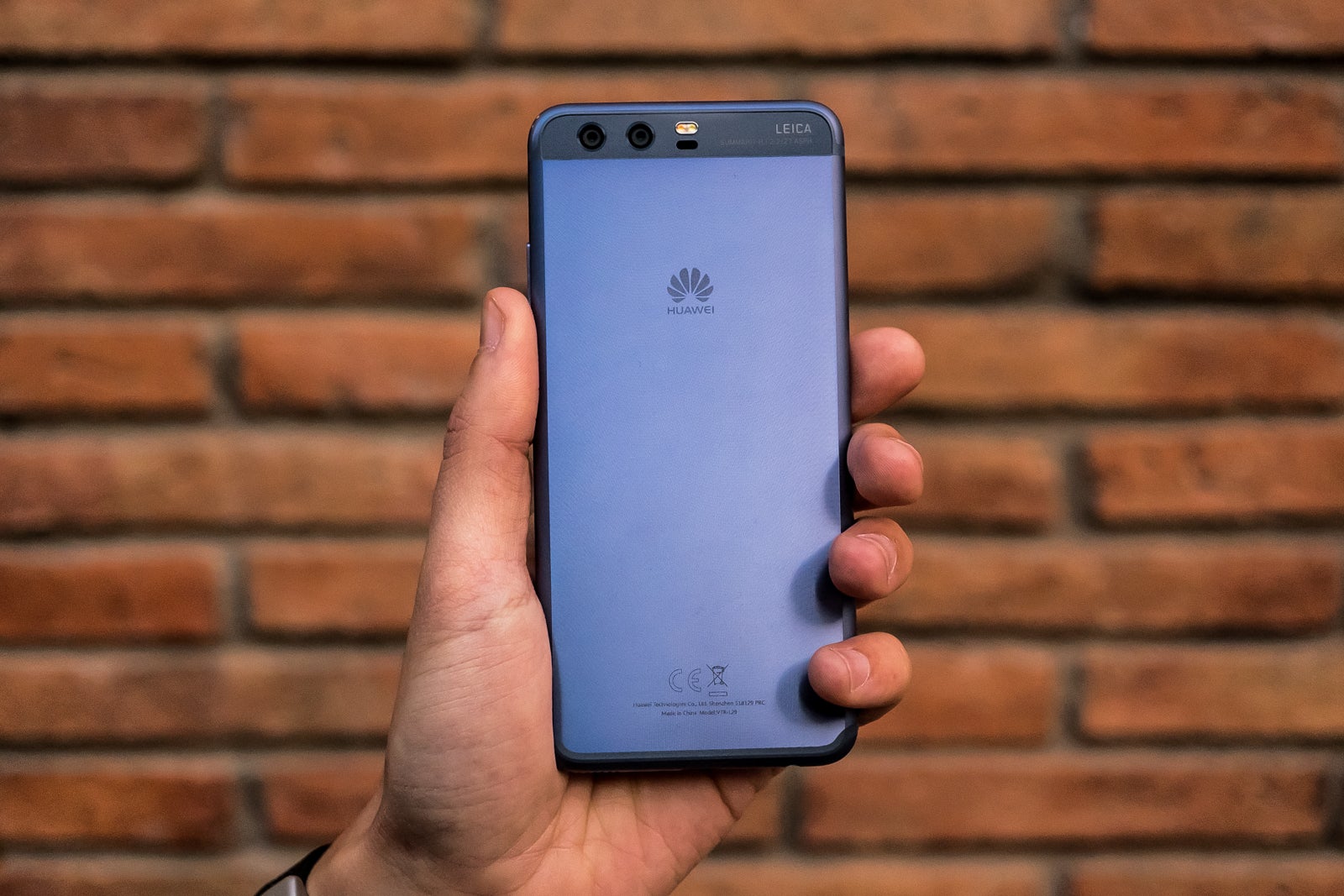 Huawei's really going all out when it comes to color options for these phones. Sure, by now we expect a smattering of neutral tones and a golden option or two, but Huawei is really embracing bright, statement-making colors. One of the most striking is a pale green hue the company's calling "greenery," and while the manufacturer readily acknowledges that it won't be for everyone, it's a choice we appreciate having in the first place.
Another stand-out color is the P10's "dazzling" blue, which unlike some of the other flat matte-finish color options carves an array of tiny diamond-shaped ridges into the phone's metal body. The effect catches the light in fantastic ways, not unlike the blue Honor 8, and the texture really feels great in your hand. These interesting color options are thanks to a collaboration with color-expert Pantone.
Hardware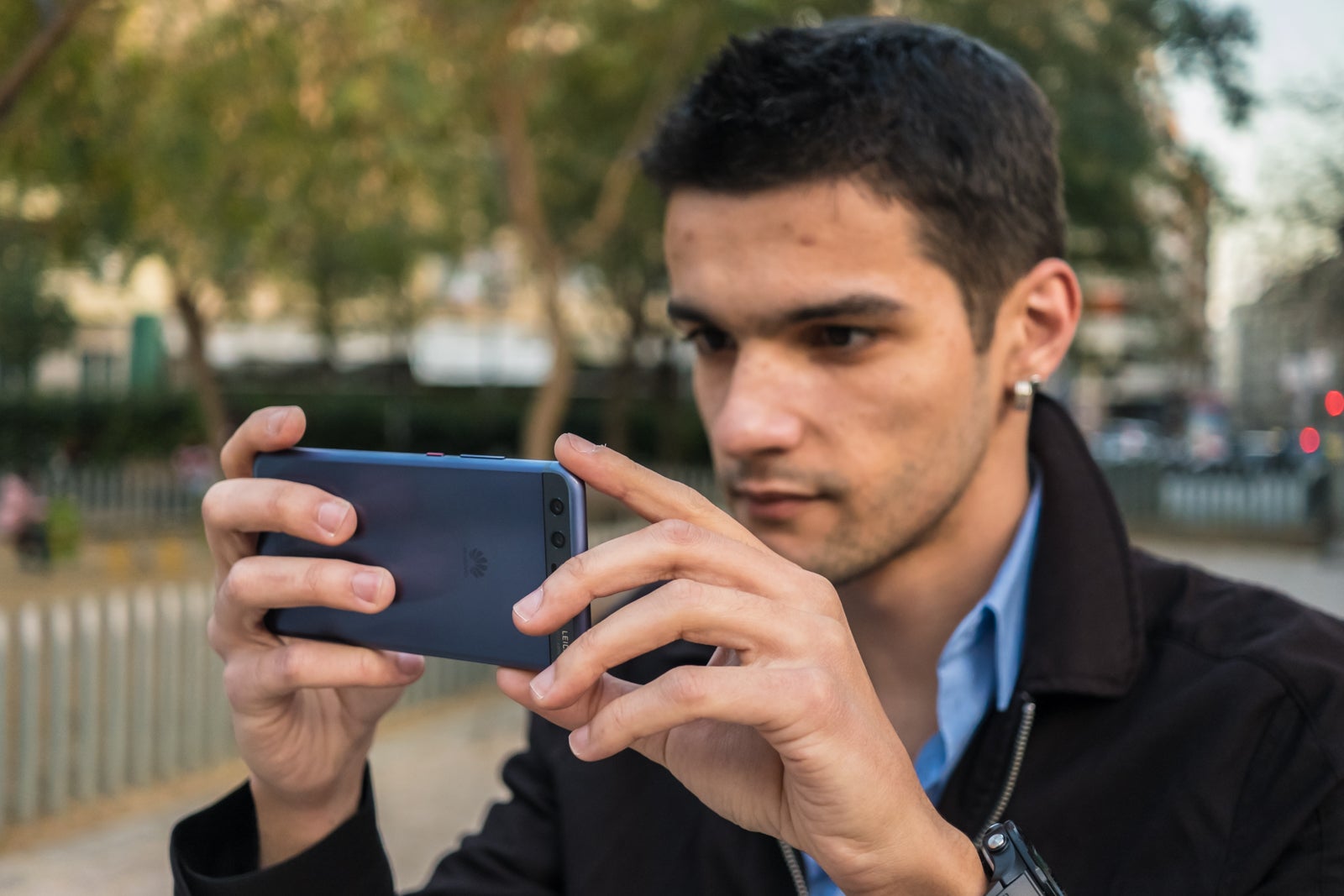 The Huawei P10
The P10 sports a 5.1-inch 1080 x 1920 LCD display – a hair smaller than the 5.2-incher on the P9. The P10 Plus, meanwhile, bumps that up to a 2K-resolution 5.5-inch screen. As we'd only expect from Huawei, the phones run the manufacturer's own Kirin processors, like the Kirin 960 we find in the P10 Plus. That chip's modem is equipped for especially high-speed LTE connectivity, with a 4x4 MIMO antenna setup that can pull down a maximum of 600mbps for "4.5G" speeds.
While the P9 sported a rear-mounted fingerprint scanner, the P10 instead finds inspiration from models like the Mate 9 and moves its scanner around front. In what's likely to be one of the more controversial decisions surrounding the P10's layout, Huawei's ditching the pair of capacities Android buttons we sometimes see flanking the front sensor, or even on-screen virtual buttons (though you have the option to turn those back on), in favor of a "smart touch" single-button setup. You tap the scanner button for back, press slightly longer for home, and swipe across it to access recent apps. That's going to take some getting used to.
Huawei gives the P10 a really nice-sized (for a phone this petite) 3,200mAh battery, while the P10 Plus gets an even more massive 3,750mAh component. Both support high-speed "super charge" charging.
Cameras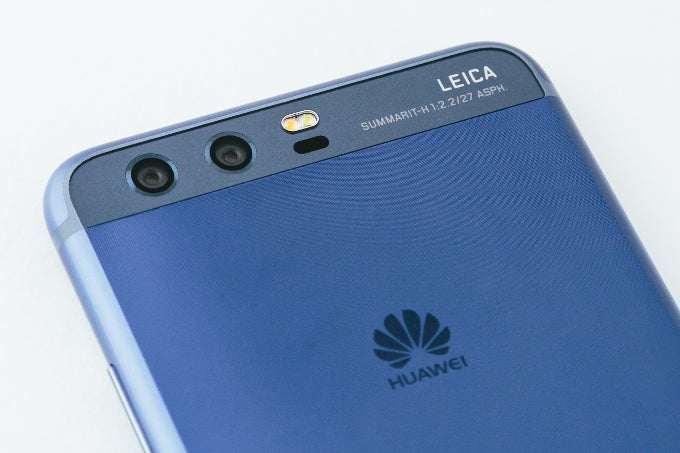 Once again, photography is positioned as a huge selling point of these phones, and Huawei equips them both with a pair of cameras: one 20 MP monochrome sensor for optimal light sensitivity, and a 12 MP full-color sensor with optical stabilization. While both the P10 and P10 Plus feature very similar camera hardware, the P10 Plus is built to pull in slightly more light than the P10 can with its f/2.2 aperture, moving up to f/1.8.
While Leica lenses on a Huawei flagship is nothing new, these P10 models take that relationship one step further by also going with Leica optics for the front-facer – here, and 8 MP camera on both models.
But the camera story here is more than just about hardware, and with the P10 Huawei also announces a new collaboration with GoPro for its camera software. This isn't for the actual shooting of pics, mind you, but with what happens after: a feature called Highlights taps into Huawei's image gallery app to intelligently organize your photos and videos into albums. The service runs at night while your phone is charging, going through your pics and trying to match people and places to assemble stories of connected media.
It's not at all dissimilar to offerings we've seen from other companies, but having it all happen on the phone is a neat touch, and Highlights also promises to give users a nice amount of control over things like transitions and how their media is ordered. It can be all automatic if you'd prefer it to be, but the software's also willing to take all the direction you see fit to give it. You can view your completed stories right on the P10, or export them to a ready-to-share video.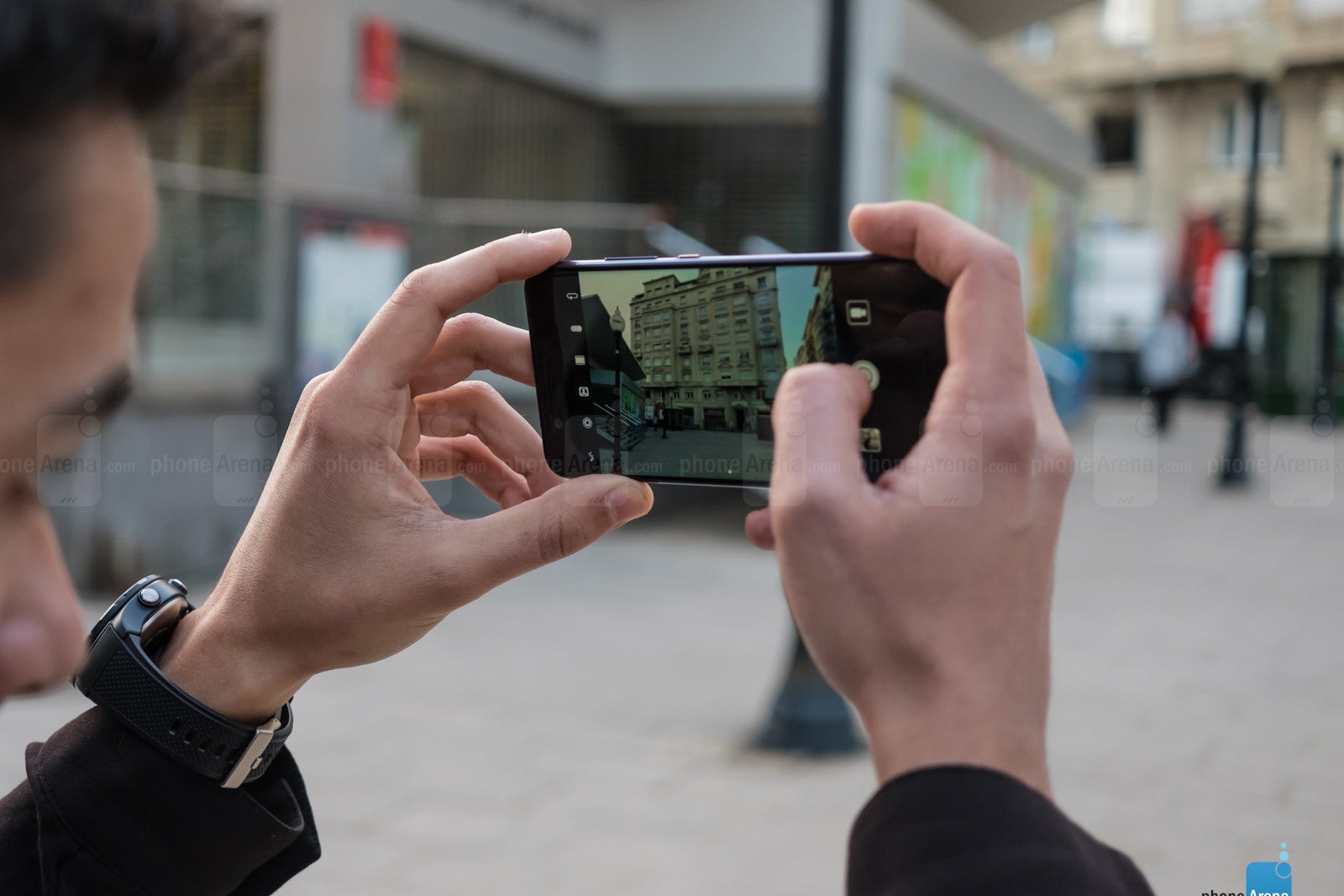 Software
We've already seen
EMUI 5.0 start to hit Huawei devices
, and with the P10 and P10 Plus we get the debut of EMUI 5.1. In addition to that Highlights collaboration with GoPro for generating image and video galleries, EMUI 5.1 also introduces some new system-enhancement features.
One of those Huawei dubs Ultra Response, an improved display technology a new driver for the screen's touch controller. That now employs predictive finger tracking to work out where your finger is heading before you even get there. The ultimate aim is lowering touchscreen input latency, helping to keep the P10's interface feeling fast and smooth.
There's also Ultra Memory, where Huawei takes its knowledge of algorithms designed to enhance CPU performance and starts applying them to the phone's RAM. Through a combination of more aggressive memory clean-up and compressing certain areas of memory where the software would benefit, Huawei says that apps can launch up to 30% faster.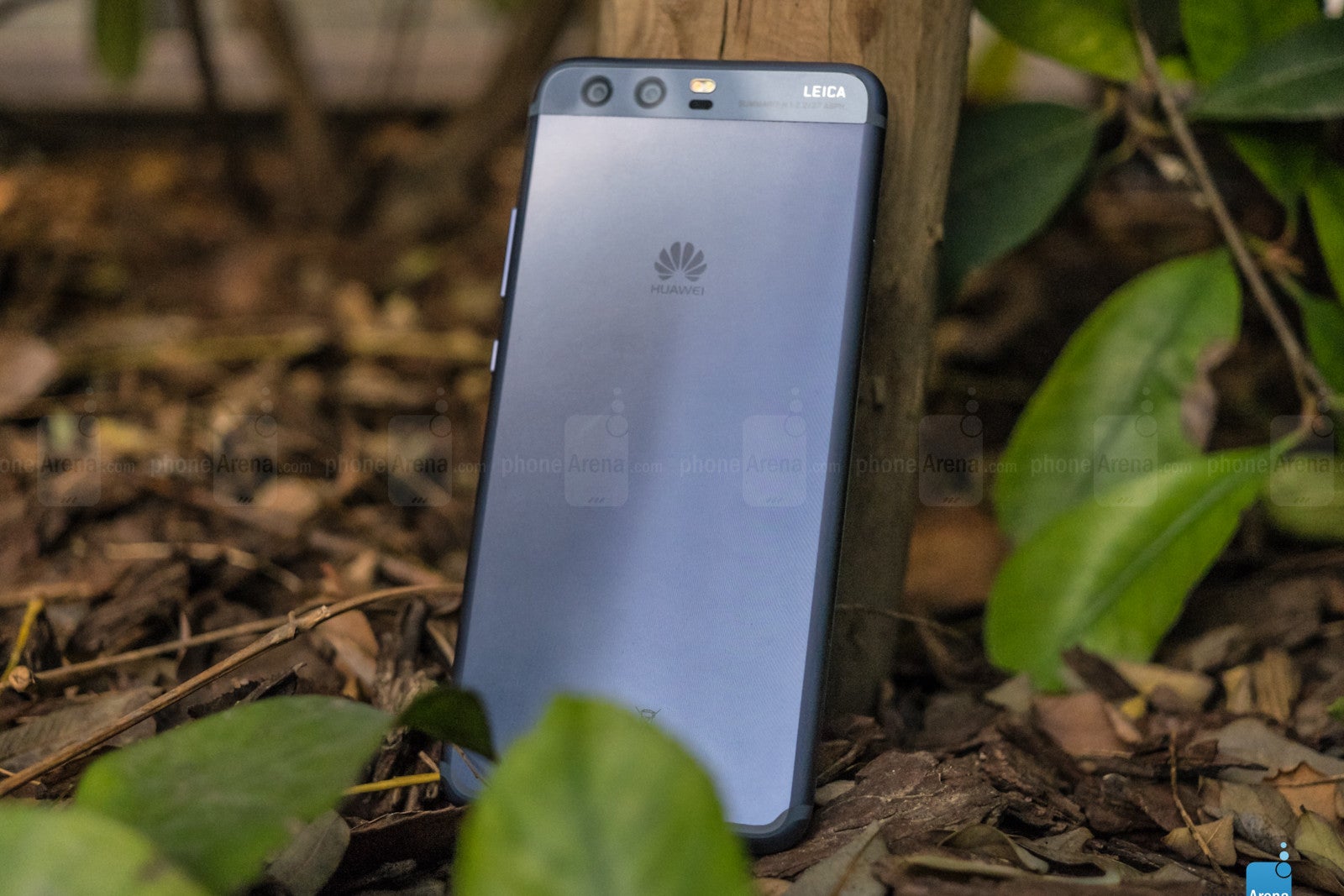 Expectations
We've only gotten a really high-level peek at the P10 and P10 Plus so far, but our early impressions are quite favorable. The new color options look great, and the ability to pick up the phone with an alternate texture is one we really appreciate. Some of the decisions Huawei's making with these handsets may be a little controversial, but you don't get to be a smartphone leader by doing the same-old, same-old every year – innovation can be risky. We'll be spending a lot more time with the P10 in the days to come as we get to know this hardware in-depth and get ready to bring you our full review of the new flagship.