The new Nokia phones: Nokia 3310 (2017), and Android-powered Nokia 6, 5, and 3 overview
14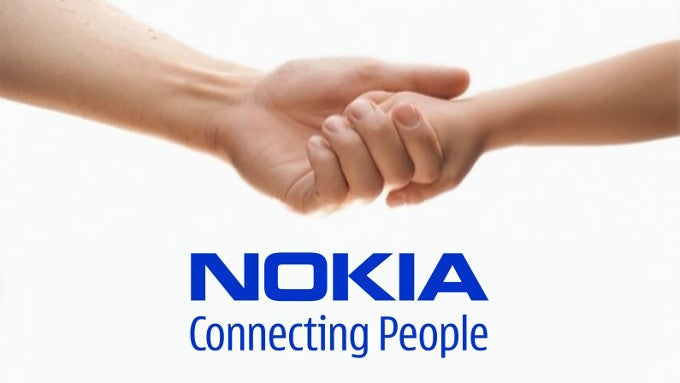 It has finally happened: Nokia, the company that was the king of both feature phones and smart phones until the iPhone came along, has returned. Kind of: it no longer has own manufacturing and it is a new company, HMD Global, with ex-Nokia brain-power at the helm.
At MWC 2017, we saw the Nokia 6, a mid-range Android phone previously announced in China, go global, and two new affordable phones to go with it: the Nokia 5 and Nokia 3.
But it was not smartphones that were the highlight of Nokia's presentation: it was an unpretentious call back from the past. It was the Nokia 3310, reimagined and refreshed. The indestructible phone, the subject of memes and legends, has gotten a visual overhaul, has the Snake game, a month of stand-by time, and... is not a smartphone. Yes, it all sounds nostalgic (we feel you), but those keys are surprisingly disappointing to type on. If you can deal with it, this is a perfect 'mobile phone rehab' phone.
It's truly a modern classic reborn, as the company puts it, in the most literal way imaginable. The new 3310 is a lot like its predecessor, in that it boasts incredible battery life (22 hours of talk time and a month of stand-by), and it also plays Snake! The version of the legendary game that comes pre-loaded on the device is not a carbon copy of the original, however, so keep this in mind if you're planning on buying the new 3310 just for it.
The new Nokia 3310 looks a lot like its grandfather and sports a similar egg-shaped design with an almost identical keypad below the screen. It also offers nothing in the way of Wi-Fi connectivity, GPS, apps, or any other "smart" features that we've become used to in the past decade or so. It has a 2MP camera on the back though!

The Nokia 6 goes global! After a China-only launch, the phone is ready to show itself to the whole wide world. What has it got to offer? A roomy 5.5-inch display with a 1080 x 1920 resolution, powered by the Snapdragon 430 chipset carrying an octa-core 1.4GHz CPU, and the Adreno 505 GPU. There is 4GB of RAM inside along with 64GB of native storage. The camera combo from back to front weighs in at 16GB and 8GB respectively. Keeping the lights on is a 3000mAh battery, and Android 7.0 is installed.

The Nokia 5 was briefly previewed as having a larger, 5.2-inch HD display, and will cost 189 Euros. Powered by the Qualcomm Snapdragon 430 with 2 GB RAM, the Nokia 5 is crafted out of a single sheet of anodized aluminum and has a 13 MP main camera, as well as a hearty 3000 mAh battery. The handset sports 16 GB of internal memory, but does offer a microSD slot for storage expansions, too.

The Nokia 3 is a basic cheap phone with absolutely nothing remarkable about it, except the Nokia brand name. It's a 5-inch phone with an HD screen made out of polycarbonate (yep, simple plastic) with an aluminum frame. It features an 8MP camera on both the front and the back, while under the hood there is a quad-core MediaTek processor, coupled with 2 GB RAM. You get a 2,650 mAh battery to keep the lights on, while the phone comes with a barely acceptable 16 GB of internal storage, plus a memory card slot if you need more. The best thing about the Nokia 3 is its price: €139, as cheap as it gets.