BlackBerry KEYone preview: let's bring the physical keyboard back from the dead!
31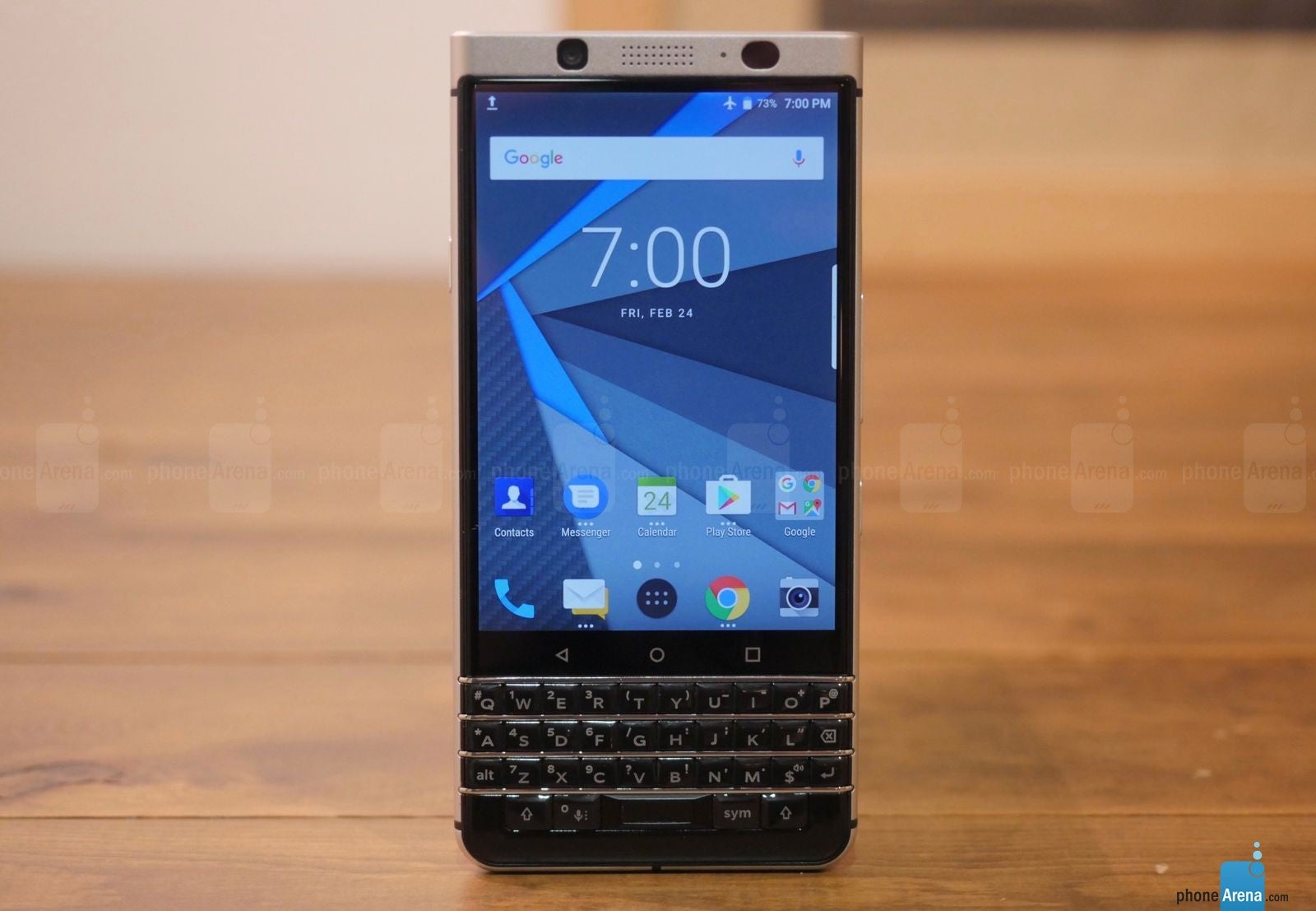 ... because, why not?
The BlackBerry Mercury has been living a strange life thus far – announced by TCL & BlackBerry back in January, but left unnamed (aside from the unofficial 'Mercury' tag). They'd show it to us, but they wouldn't tell us exactly what we're looking at. Well, today the makers of the phone are finally ready to reveal more about it, including its real name, and THANK GOD it's not DTEK-something. That was the good news. The bad news is it's called BlackBerry KEYone, which doesn't feel like much of a step up from DTEK.
Naming troubles aside, what exactly are we dealing with here?
Suit and tie: the KEYone design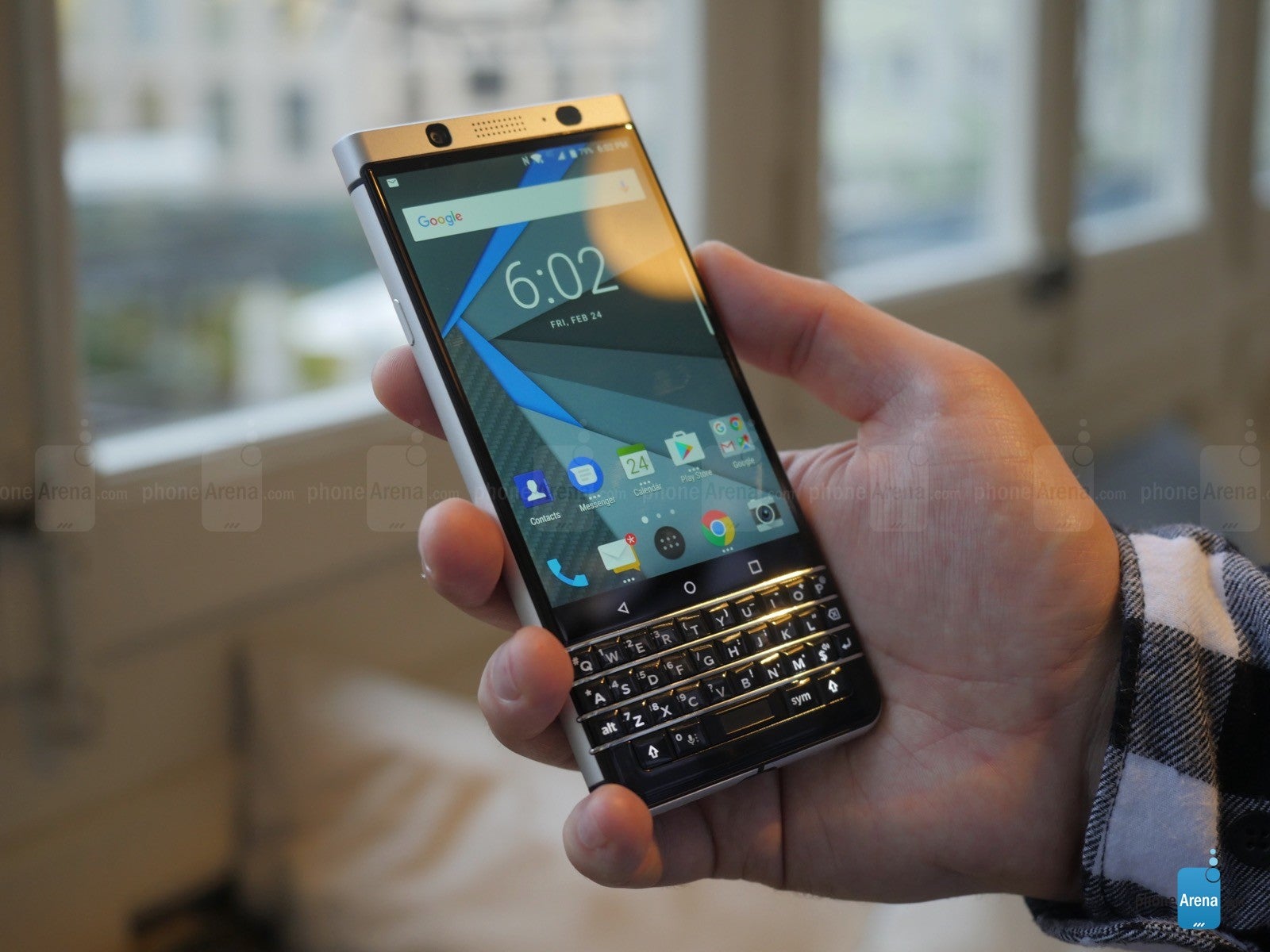 The newest keyboard-equipped BlackBerry is a looker. Really – it's the right size, and has some nicely contrasting elements like a light gray aluminum frame and black body panels. The unevenly back-lit keyboard, along with the sizable screen make for a refreshing duo, which is perfectly complemented by the silver-colored top. Stylistically, it's a tastefully composed package – no business professional will be ashamed of taking this phone out of their pocket or purse. This is a very key moment right here, though: the BlackBerry KEYone is a smartphone designed exclusively for business professionals. This is by no means a consumer-oriented, media-centric device. Whichever angle you look at the KEYone, it's telling exactly the same story: that of a suit whose natural habitat is somewhere between a pile of folders and a massive spreadsheet. And if they happen to not be there, chances are you'll find them pulling a roller bag at an airport terminal, one hand doing the pulling, the other frantically typing out an email. BlackBerry thinks the KEYone deserves to replace whatever's in this latter hand, and it's giving you 35 reasons below the screen to prove its point.
The KEYone keyboard typing experience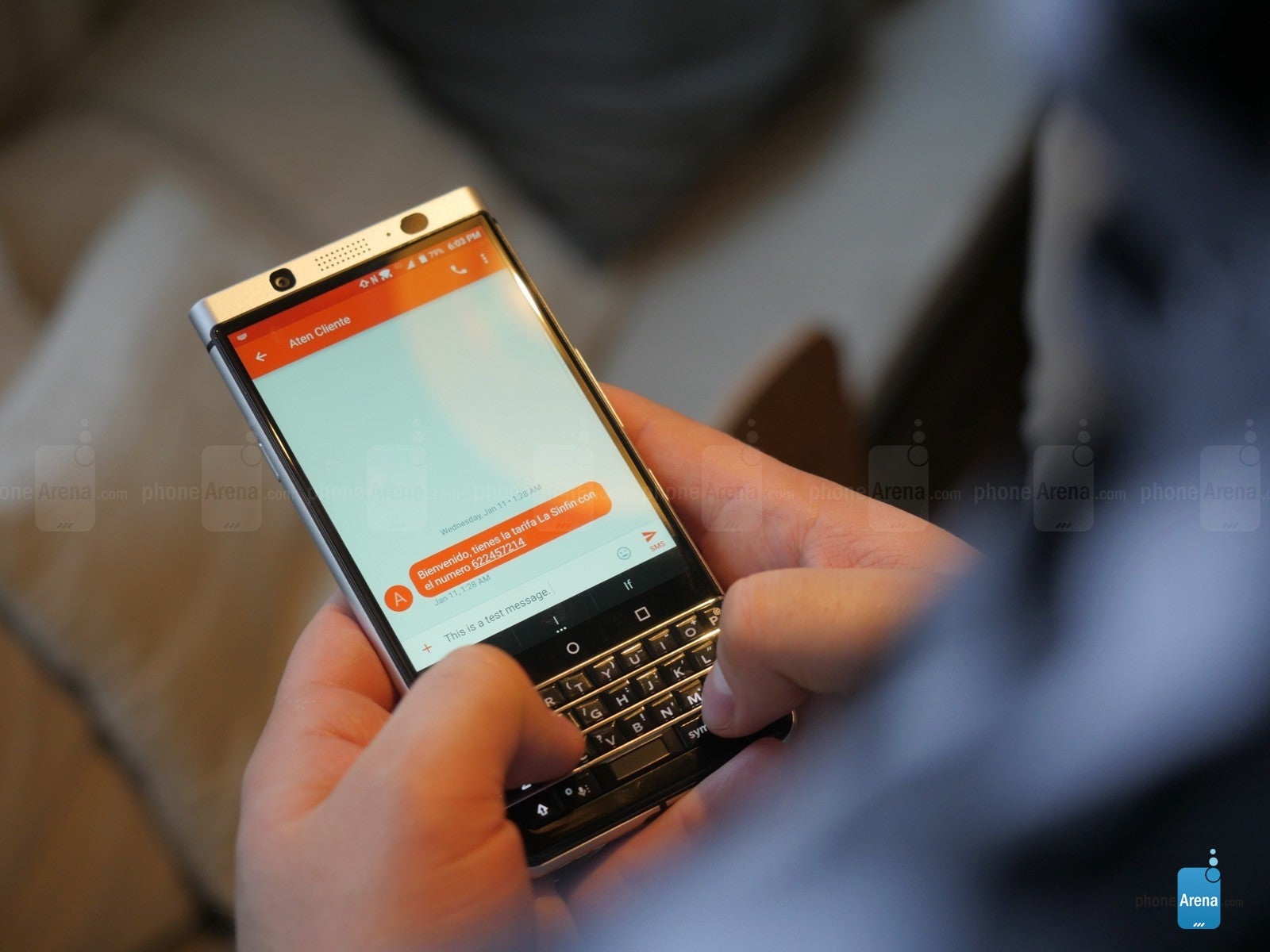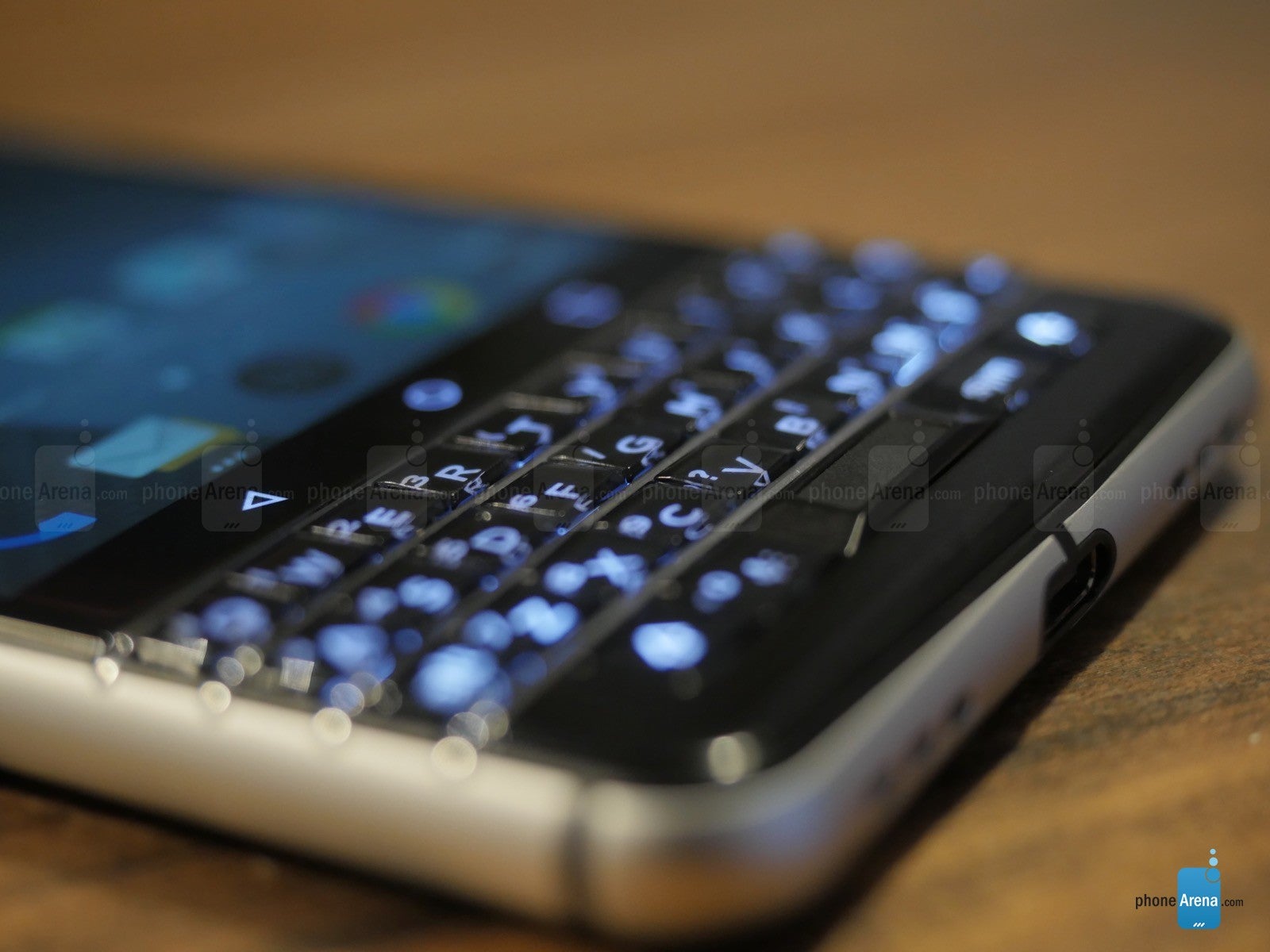 We've all met at least one of those people who claim they prefer typing on an old-school physical keyboard, and simply refuse to get used to modern on-screen ones. Some of those people will probably rush to buy the BlackBerry KEYone, but we all know how narrow of a niche this is. The truth is if you've already gotten used to typing on a smartphone screen, going back to the tiny, clickable keys of the KEYone will actually cause more discomfort than relief. After testing it for half an hour or so, we can see ourselves eventually adapting to the physical keys, especially as we seemed to make fewer typos with it. It's not a terribly convenient experience though, it's not satisfying and it feels strangely backwards. We're sure there's still a small market left for this form-factor, but it's shrinking rapidly.
The BlackBerry KEYone (brought to you by Chinese company TCL) is generally very well made, but we couldn't help but notice how uneven the keyboard backlighting is. If it was a problem with any other component of this phone, it probably wouldn't have been that big of a deal, but the keyboard is the centerpiece here, making this a particularly annoying issue.
KEYone touchscreen adventures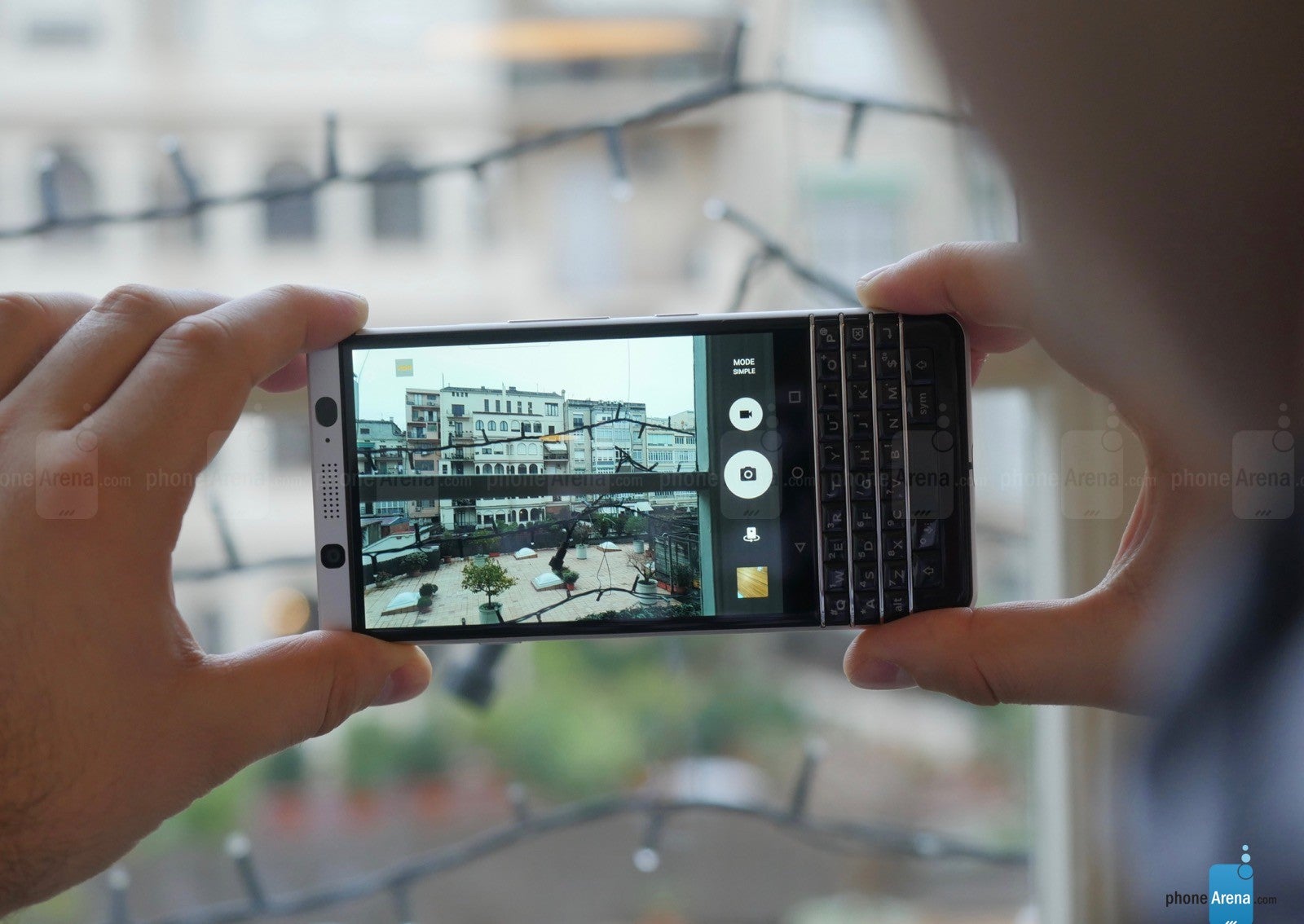 A 4.5", 1080x1620 pixel (2:3 aspect ratio) touch-sensitive IPS LCD screen sits right above the keyboard, and it's just a very nice screen – it's clear and sharp, colors seem reasonably intense, and viewing angles are satisfying. It's a great window to the Android 7 platform that the KEYone is running. You can choose to manipulate the interface using the keyboard to an extent, as it also functions as a trackpad, but at least in our test, this feature didn't work very well. The touchscreen works as advertised, though, and it appears to be perfectly sized for what this phone is made for. With navigation buttons positioned below the screen itself, and no virtual keyboard to hide half of the on-screen content, the KEYone's display feels roomy enough to comfortably check the events in your calendar, or read a long email, or browse the web, or use any popular application. Videos do get some black bars, but apps should run flawlessly, since Android supports the 2:3 aspect ratio.
Also, it's more secure than your ordinary Android!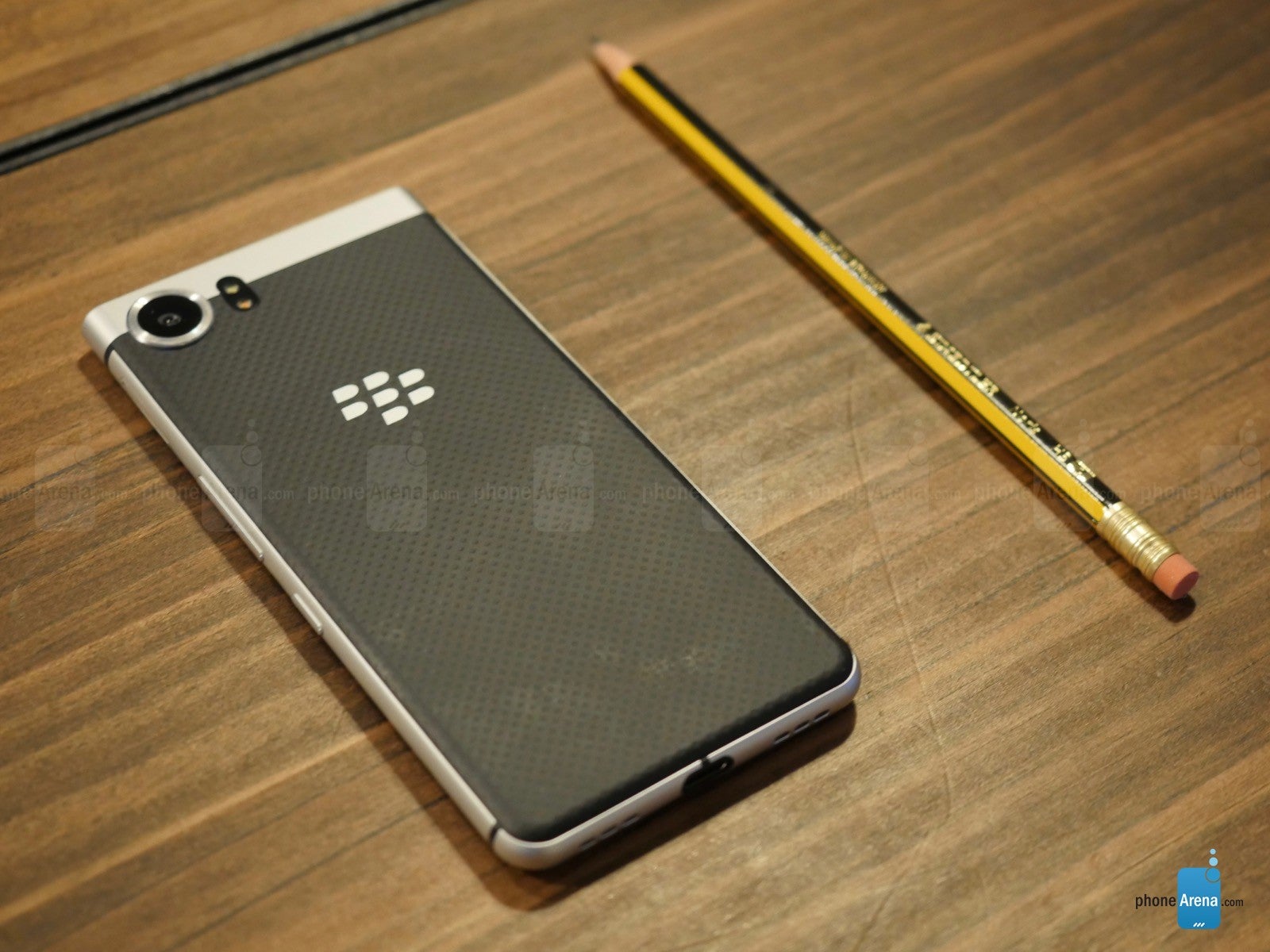 That's right, one of the main highlights of the BlackBerry KEYone is the higher level of security you get in comparison with non-BB Android phones. The company claims to have enhanced the Android software to a great depth, patching holes and fixing bugs where needed. This is supposed to be a very secure smartphone in a number of ways: 1) it comes with an OS core that's tweaked and enhanced with security and privacy in mind; 2) it gives you incredible control and flexibility with regards to permissions and application behavior management; and 3) it adheres to a bunch of complex-sounding policies and standards that supposedly make it a great fit for government officials or other professions that would require having an abnormally strict and safe handheld.
KEYone price & release date: $549, April release in the US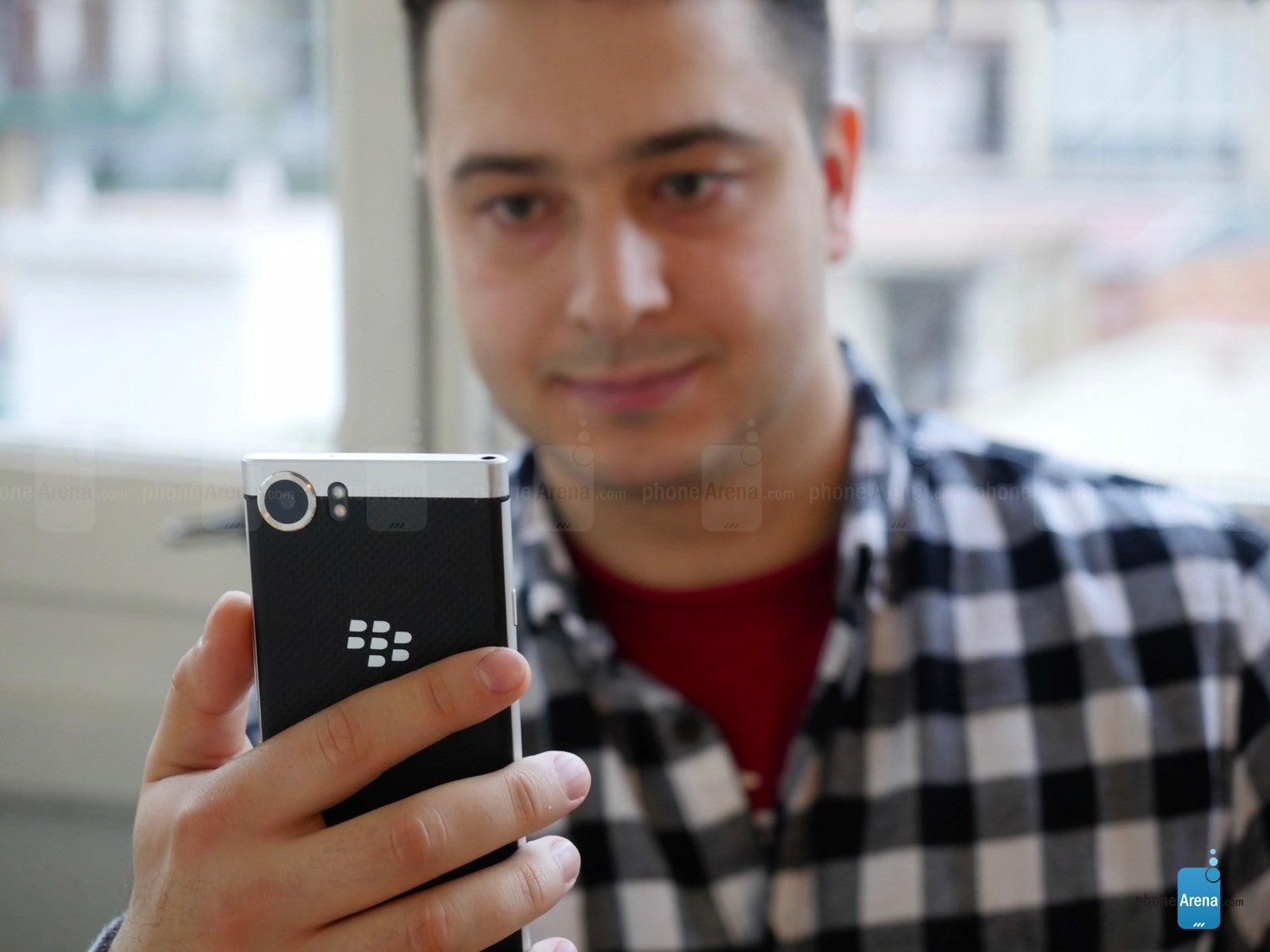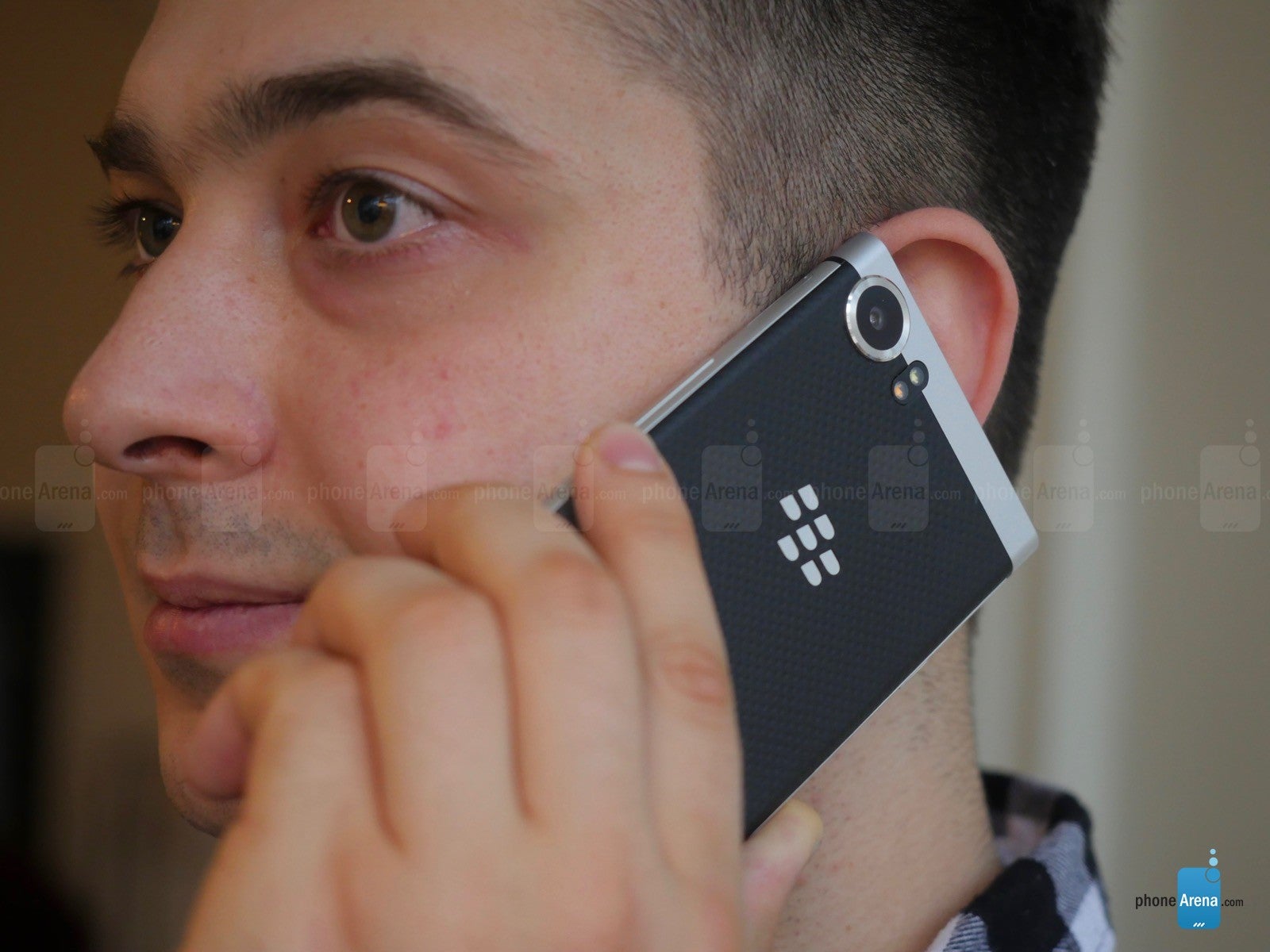 The BlackBerry KEYone is almost ready to go. In April, the handset will be available in the US through both carrier and retail channels for $549.
This is a phone for dinosaurs, no two ways about it. Which isn't necessarily a bad thing, of course – the KEYone is good enough to serve its target audience very well. Old-school business professionals will be happy that, whenever they get the chance to escape the confines of their offices, they'll be having a good-looking and powerful mobile communicator at their disposal – a tool, an instrument through which they can keep shooting emails left and right, and maybe even get back to working that spreadsheet. This is not a fun phone, a phone for artists or visionaries. It's for the number-cruncher, the operations expert, the small business owner too stubborn to change. That's who this phone is made for, and you know what? I guess that's OK. Not every product has to change the world.