Samsung Galaxy Tab S3 hands-on: A better tablet than we expected
25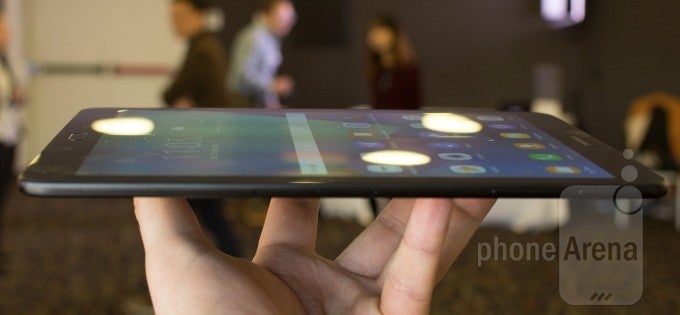 Usually, Samsung uses MWC to announce its new Galaxy S flagship. This year, though, the South Korean tech giant decided to delay the announcement for reasons we've talked about numerous times. So, the most exciting device we got was the Samsung Galaxy Tab S3. And while it doesn't compensate for the lack of a Samsung flagship, the Galaxy Tab S3 is a very solid tablet. And we're happy to bring you our first-hand impressions of the newest Samsung tablet.
The first Android tablet with a glass back
The Galaxy Tab S3 goes where no Android tablet has gone before – to glass-back land. While this design has worked for smartphones, only time will tell how this approach will work for the Galaxy Tab S3.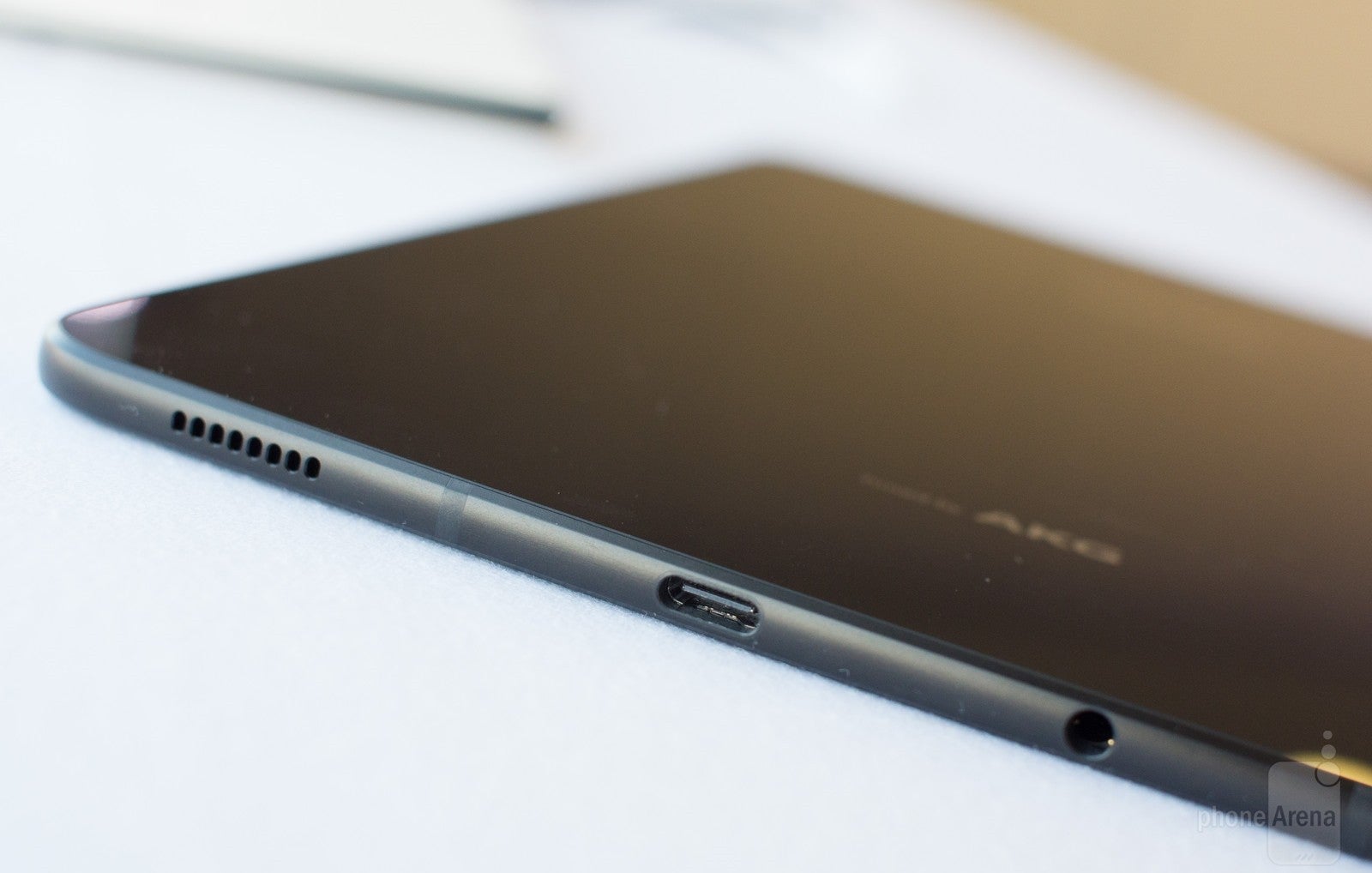 The first Android tablet with a glass back
Other than that, the design of the Galaxy Tab S3 is pretty standard – flat front, housing the 9.7-inch display, and the standard set of buttons, with the home button having the embedded fingerprint scanner; and a flat back with the camera at the top. It's nothing inspiring or groundbreaking, but it works.
What's new in the design is the quad-speaker setup. The speakers themselves are professionally tuned by AKG, and they deliver a very satisfying sound, which is also pretty loud.
There are two covers available for the tablet – one with a keyboard and one without. Both work as both covers and stands, but the way they fold out and in is somewhat counter-intuitive and takes some time to figure out. Once you get the hang of it, though, they stop being awkward to use.
The keyboard is what really surprised us. It attaches with pogo pins to the tablet itself, and it's rather pleasant to use. Most tablet keyboard provide a disappointing level of comfort and tactile feedback, but this is not the case here. In fact, for such a small keyboard, it feels pleasantly clicky. Of course, it's nowhere near a laptop or a mechanical keyboard, but no one really expects it to be. This is why it receives a thumbs up from us.
The entire package measures at 9.34 x 6.65 x 0.23 inches (237.3 x 169 x 6 mm) and weighs 15.13 oz (429 g). The weight varies, though, as there is an LTE-enabled variation which adds 0.27 oz (15 g) to it. Still, the device feels pretty lightweight.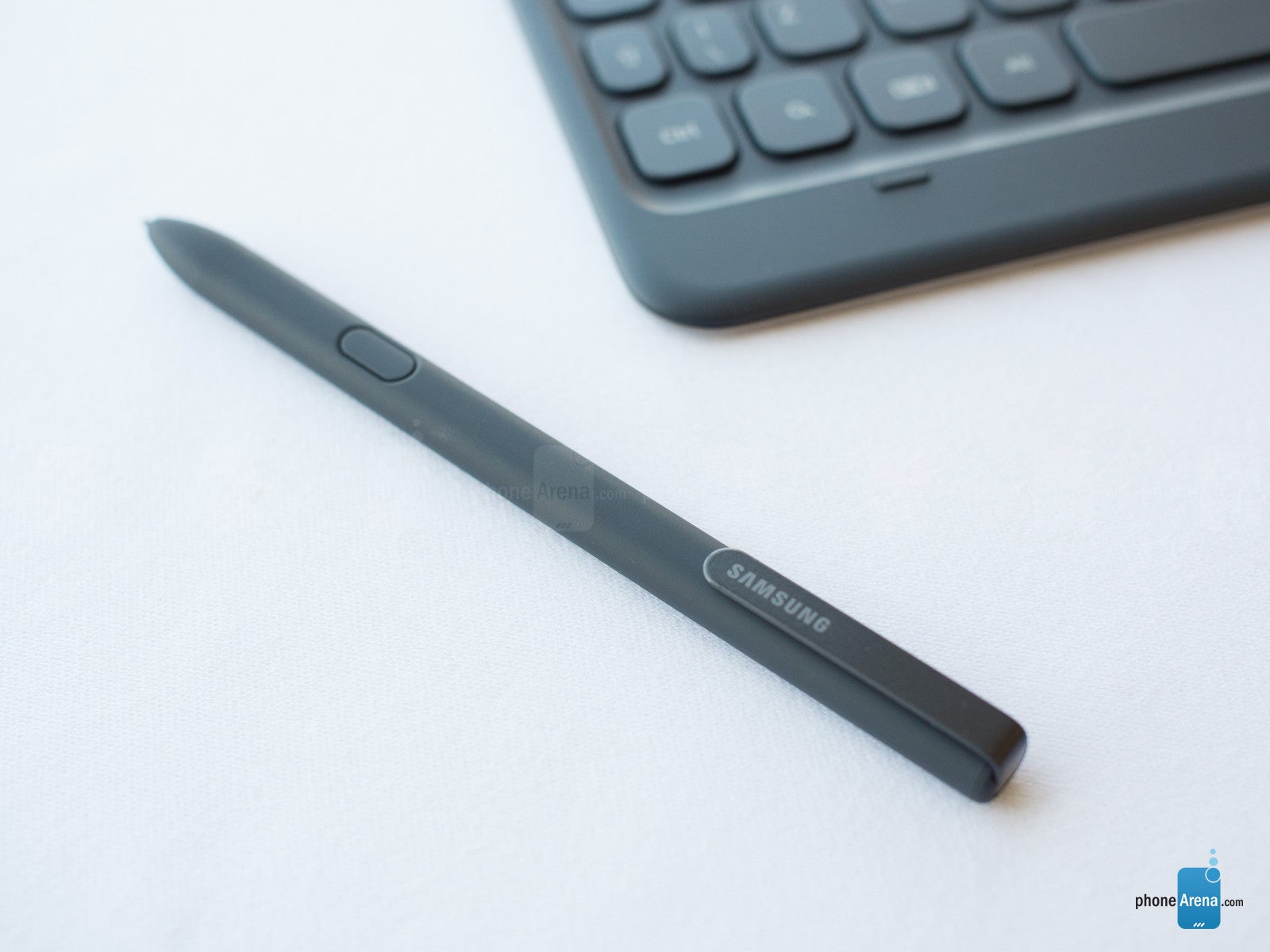 The new and revamped S Pen
And as we talk about design, the accompanying S Pen also got some love. The tip of the stylus was trimmed down to just 0.7 mm, and its pressure sensitivity was improved for better writing experience. Not only that, but its body was enlarged, which really makes it feel like an actual pen, instead of an awkward toothpick.
Additionally, the hardware on the S Pen was obviously improved, as it can now sense when it's tilted slightly. In some apps this can produce different results, such as a thicker stroke when drawing, for example. A nice little touch that shows Samsung's dedication to details.
Samsung is betting on AMOLED with this one
The display on the Galaxy Tab S3, as expected, is a 9.7-inch Super AMOLED one. Its aspect ratio is 4:3, just like its predecessor's, so no surprises there. The resolution sticks to 1536 x 2048 pixels, just like before, so the pixel density of 264 ppi also remains unchanged.
With the Tab S3's new hardware you'll also get HDR 10 support, but the HDR content is still in somewhat limited supply. Trying to remedy that, Samsung partnered with Amazon for this one, so users can get instant access to HDR original videos.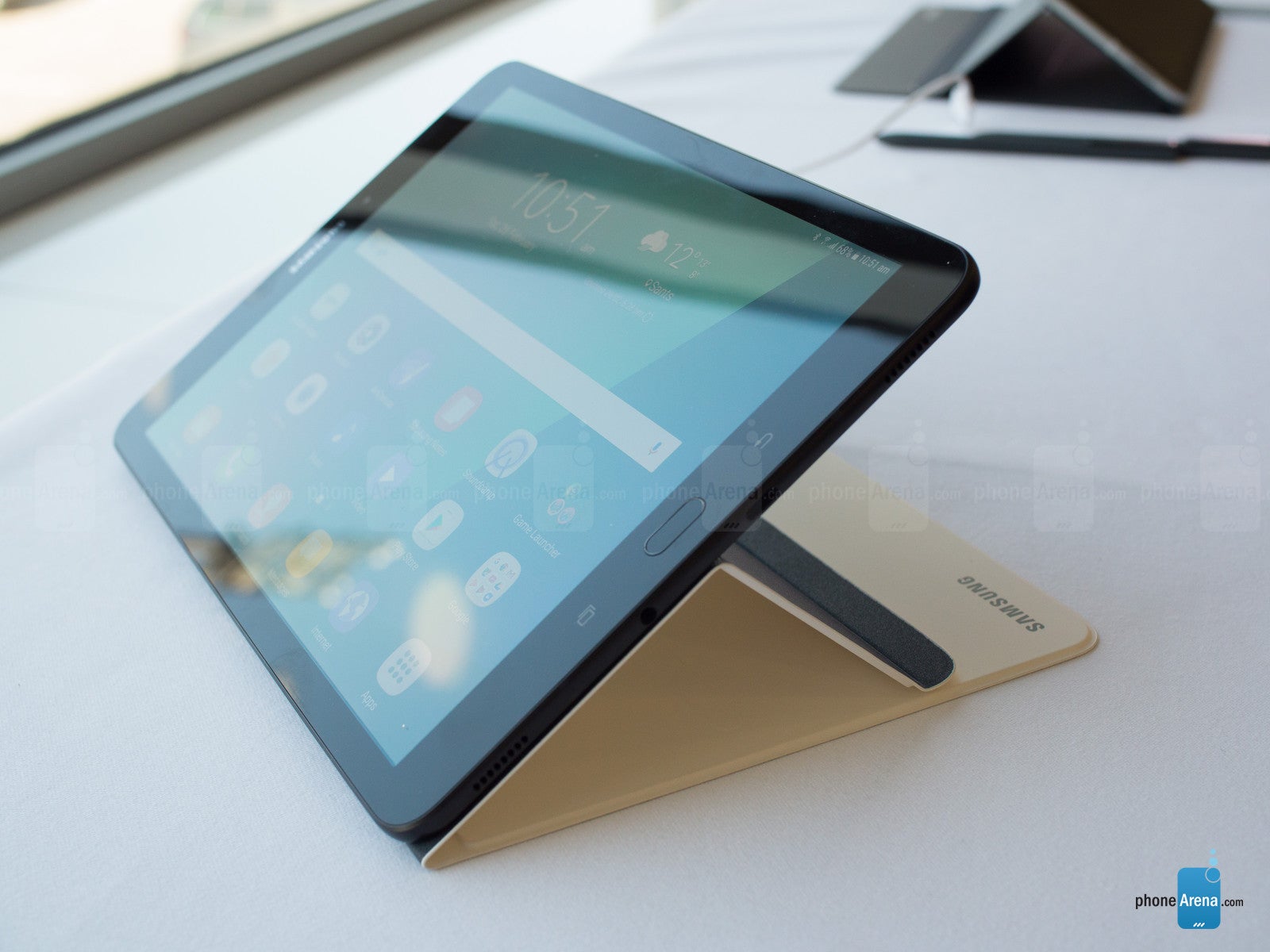 Samsung decided on tried-and-tested silicon for the Tab S3
The Snapdragon 820 is a proven chip for plenty of devices, and the 835 is still largely unavailable. That's why the 820 it's powering the Galaxy Tab S3, too. It's a good chip for just about any smartphone or tablet out there, and it produces satisfying results when paired with good software.
In the memory department, Samsung has bet on the staple combination – 4 GB of RAM, and 32 GB of storage with a MicroSD support for cards with up to 256 GB of capacity. No complaints there, as no Android system would actually need any more.
All that hardware makes for a rather snappy user experience, which is highly unlikely to lag and stutter.
Does anyone even take photos with a tablet?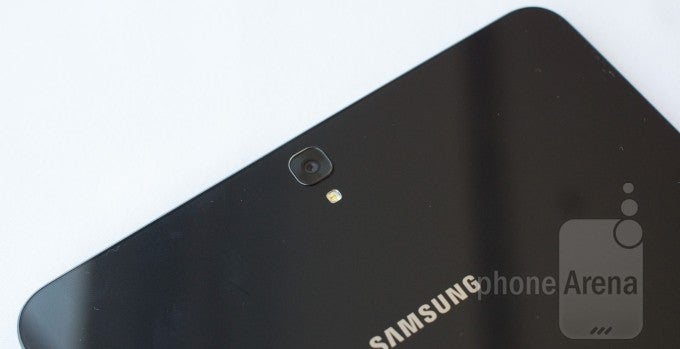 It appears that the answer is no, because Samsung has chosen to outfit the Galaxy Tab S3 with a rather spartan rear-facing snapper. It's a 13 MP sensor that should produce okay results, but no one really focused on it during the demo.
There's also a 5 MP selfie snapper that should do just fine for video calls, but don't expect it to take your next Instagram profile picture.
A power pack that's just slightly larger than its predecessor
The Galaxy Tab S3 comes with a 6,000 mAh battery that's not a major improvement over the 2015 counterpart, which clocked at 5,870 mAh. This was probably the best Samsung could do with such a slim design, but from our experience with the Galaxy Tab S2, it probably won't be on par with its competitors. Still, it should be more than enough to last you through a day of average usage.
Minor changes here and there might be enough
To be perfectly honest, the Galaxy Tab S2 was a good tablet. So, why fix something that isn't broken? This is why Samsung's new flagship tablet doesn't provide any breakthrough features. What we got here is the Tab S2 with some small, but notable improvements that make a good tablet better.
The Galaxy Tab S3 is very versatile, and it would satisfy most tablet users. You can use it for both entertainment and work, and it will do fine with both. However, only time will tell how it will fare against the competition, mainly the iPad Pro, which caters to the same wide audience.