Lyft is bleeding less money, aims at being profitable by 2018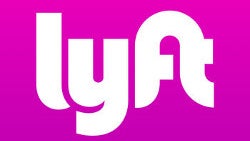 Lyft has had one of the best years in its short history, according to leaked data published by The Information. The company lost $600 million last year, with a corresponding revenue of $700 million. This is an improvement from past years, particularly 2015, when the company's losses were estimated to be about $400 million, twice the revenue for the same year.
While these figures are very good news for the company, they still don't mean much in the battle against Uber, its much bigger competitor, which, in comparison,
lost more than $800 million in Q3 of 2016 alone
. It seems Lyft isn't focusing its strength on fighting against Uber, and is trying to start being profitable by next year instead. To make that goal a possibility, the company has started reducing unnecessary costs by limiting the amount of new hires and cutting money spent on marketing, measures it took after the second quarter of last year, which was the most expensive in the its history.
In the near future, Lyft plans to continue reducing its losses and focusing on its more profitable ventures, such as its ride-sharing service Lyft Line. Just like its main competitor, the company has expressed interest in self-driving car technology, but its top priority as of now is to start making money. When asked to comment on the company's financials, a spokesperson publicly stated that Lyft has "never been more optimistic" about its future.
source:
The Information
via
Engadget