Which LG G7 ThinQ color variant do you like most?
8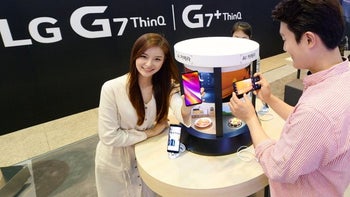 Last week, LG announced its latest and greatest flagship smartphone, the
G7 ThinQ
, showcasing four color variants of it. Called New Platinum Gray, New Aurora Black, New Moroccan Blue, and Raspberry Rose, all four colors are glossy and reflective - while this may not be apparent in promo images, real-life photos (like the first one seen below) do a better job at revealing the glossiness.
Right now, it's unclear if all LG G7 ThinQ color variants will be available in the US. In any case, we want to know which of the four official colors you think suits the G7 best, so feel free to vote in our poll here, or chime in in the comments section.