LG G7 ThinQ price and release date on Verizon, T-Mobile, and Sprint
20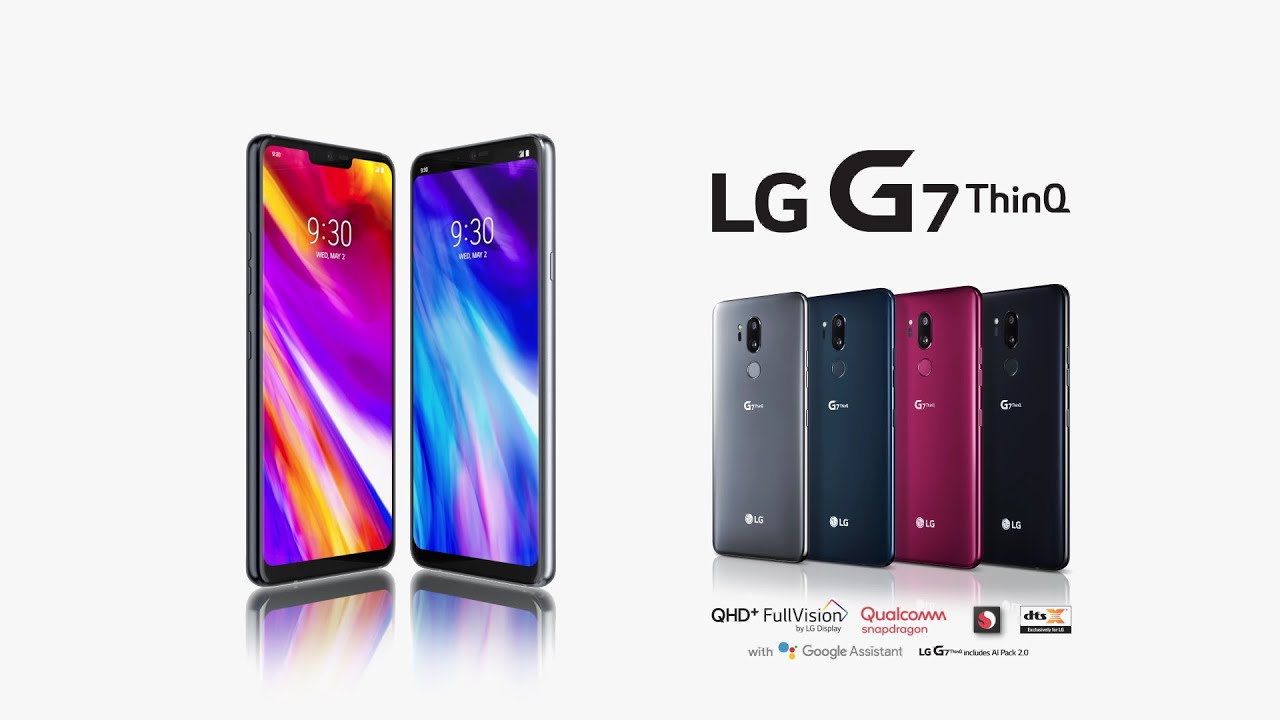 LG reportedly put the breaks on the initial
G7
release date with the idea that it has to do something out of the ordinary to appeal to the average Android user, and differentiate itself from the nemesis across town, Samsung. So, what to do? Add a notch, of course! We kid, but going back to the drawing board meant a delay in the flagship's launch, and LG just got around the phone's unveiling, with a release to follow later this month. Well, actually much later in the US, as you can see from the T-Mobile, Verizon or Sprint press releases.


LG G7 on Verizon
Preorders: May 24 | Release date: June 1



The new LG G7 ThinQ is coming to Verizon, featuring an intelligent AI-assisted camera, super-bright 6.1" display and a brilliant dual-speaker sound system. Preorder yours starting May 24 at https://t.co/0tPpbrvaWPpic.twitter.com/H93JPZYCbj

— Albert Aydin (@albertaydin) 2 май 2018 г.
LG G7 on T-Mobile
Preorders: May 25 | Release date: "later this spring"
The G7 flaunts a 6" Super Bright LCD screen, Snapdragon 845 chipset, and upgrade 6GB/64GB, or a 6GB/128GB G7+ models. The rear camera comes with a dual 16MP sensor config in a vertical positioning, with all the AI camera shenanigans from the
V30S
present on the G7 as well, along with the quad audio converter. The only ho-hum part is the battery pack at the 3000mAh mark, like on the
Galaxy S9
.
The LG G7 ThinQ is Headed to T-Mobile Later this Spring
May 02, 2018

They say G's move in silence, but LG is going big and loud with today's announcement of their latest 600MHz superphone, the LG G7 ThinQ™, which will be coming to T-Mobile later this spring.

With dual 16MP rear-facing lenses and advanced AI features, the LG G7 ThinQ delivers clear, sharp photos—even in low indoor light. And for all you Netflix-a-holics out there, the G7 ThinQ touts a 39 percent larger speaker than LG's previous flagship, and rocks an impressive 6-inch QHD display with best-in-class brightness—even in blinding sunlight.

For more information on the entire smartphone portfolio at the Un-carrier, visit us online and make sure you check out the deals hub to learn more about our awesome limited-time device offers.

# # #
Preorders: May 25 | Release date: June 1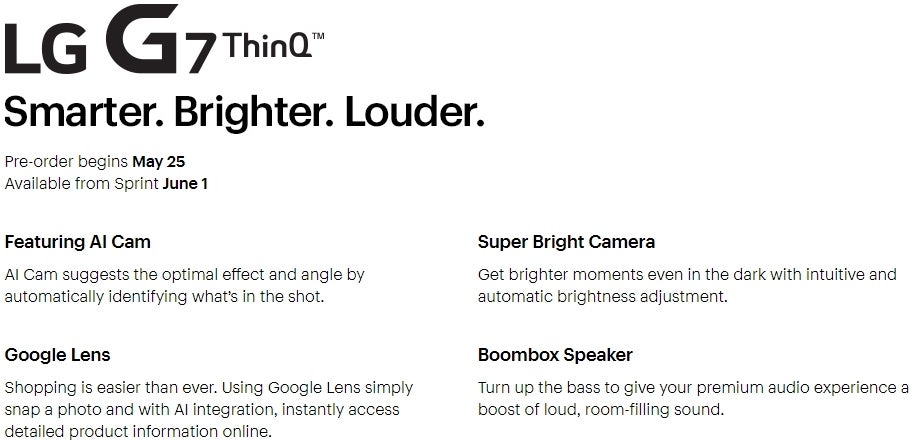 LG G7 ThinQ Available from Sprint June 1; Pre-order Opens May 25
May 02, 2018
OVERLAND PARK, Kan. – May 2, 2018 – Sprint will launch LG G7 ThinQTM on June 1 with the best price for Unlimited. Enjoy Unlimited data, talk and text and streaming in HD. And it includes the TV you love, with Hulu.1

Pre-order begins on Friday, May 25, at www.sprint.com/LG. Device pricing will be provided at a later date.
LG G7 on US Cellular
Preorders: n/a | Release date: June 1
U.S. Cellular to Offer LG G7 ThinQ
May 2018

U.S. Cellular will offer the latest device from LG, the LG G7 ThinQ. The new phone's features include an AI Camera, Google Lens, Super Bright Display, and Boombox Speaker. Customers will be able to order starting June 1 at uscellular.com and in U.S. Cellular stores.
As for the price, a few online stores show that it would cost a bit more than its predecessor, at least in Europe and Korea, to the tune of EUR 850-950, depending on the model. Fret not, though, as prices in the US are usually much lower, and we doubt that LG will tag the G7
much higher than the S9
, so the $750 ballpark could be a good starting point.
Price
Release date
Preorders
LG G7 ThinQ
US: n/a
Europe: EUR 850-950
June 1st in the US
May 24th on Verizon, May 25th on Sprint, T-Mobile and US Cellular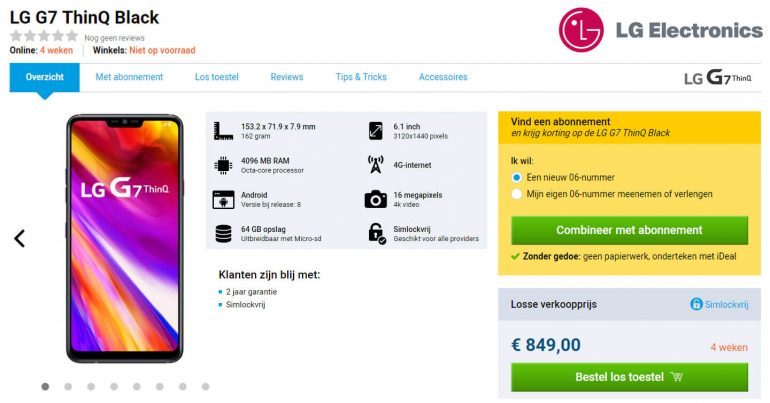 Recommended Stories