LG G3: all new features
72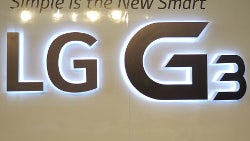 The
LG G3
has arrived, ushering us into the era of
Quad HD (1440 x 2560-pixel) displays
on our smartphones, but there are just so many new things about LG's 2014 flagship, that you might feel a bit overwhelmed. That's why we are summing up all the important new features in one place, walking you through all the wonders of the G3 that you need to know, without being overwhelmed with the details.
Starting from the improvements in the screen, going through the camera, and ending with the new G3 user interface, LG has made progress in practically every area. Indeed, the G3 seems like a huge evolution over last year's G2.
Best of all, though, LG listened to user's criticisms and reacted. First, it redesigned the G3 to avoid the glossy plastic finish (the new 'metallic' finish is actually matte), and second, it added a removable battery.
You can take a look at all the important new features of the LG G3 in the slideshow below. Is it good enough to grab your hearts, though? Only you can give an answer to that question in the comments below.
Recommended Stories