The battle for the pixel: here's how much more pixels LG G3's Quad HD display has compared to 1080p, 720p, and the rest
36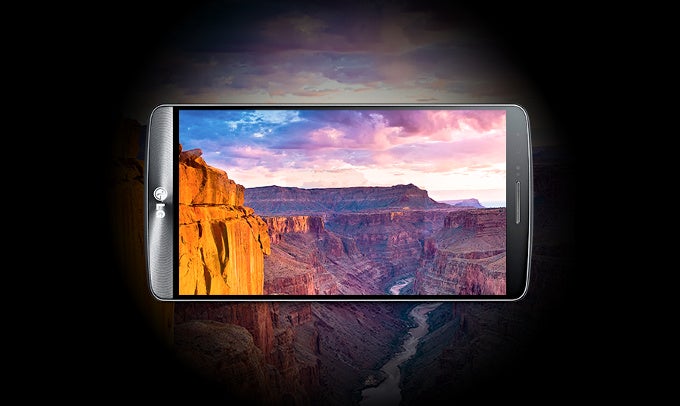 The LG G3 is the first smartphone (outside of China, that is) to arrive with a Quad HD display with the whopping resolution of 1440 x 2560-pixels, but what does this new resolution really mean?
It's a step up over the current crop of 1080p smartphones like the Samsung Galaxy S5 and the HTC One (M8), of course, but to illustrate clearly what Quad HD means in terms of pixel count, we compare it to the most common resolutions starting with the 320 x 480-pixel display of the original iPhone from back in 2007, and going to the latest 4K Ultra HD television sets.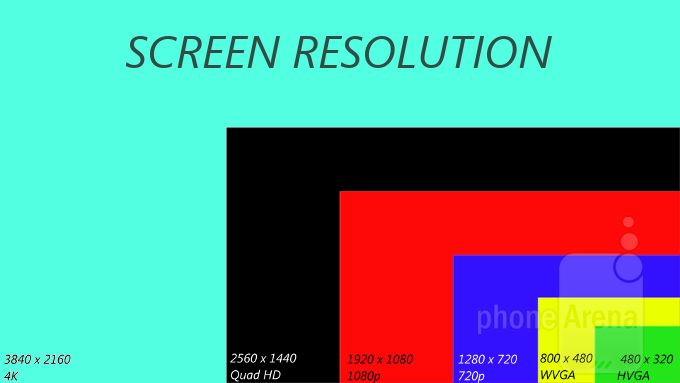 The picture above shows how much more information can a Quad HD display fit in (in black), and how it compares to the much tinier rectangles of 1080p, 720p, and earlier resolutions. The above comparison is true if pixel size was identical on all those various resolutions - in reality, though, screen sizes differ and you simply get a more condensed picture with a different size for the pixels. Notice the huge contrast between the smallest of rectangles - that smaller rectangle represents the 320 x 480-pixel resolution, something that we considered a high number just seven years ago when the original iPhone launched.
Pixel count for various resolutions
Another metric that puts things in very clear perspective is pixel count. A Quad HD display has 3.69 million pixels, a whopping 78% more than the 2.07 million in a 1080p screen, and four times as much as in a 720p display.
The LG G3 is the first phone (outside of China) with a Quad HD display

4K Ultra HD: 3840 x 2160 = 8294400 (8.29 million pixels)

Quad HD: 2560 x 1440 = 3686400 (3.69 million pixels, 78% more than 1080p)

1080p Full HD: 1920 x 1080 = 2073600 (2.07 million pixels)
720p HD: 1280 x 720 = 921600 (0.92 million pixels)
WVGA: 800 x 480 = 384000 (0.38 million pixels)
HVGA: 480 x 320 = 153600 (0.23 million pixels)
How does this look in real life? Well, as good as it all sounds on paper, the difference seems to be perceptible only from up-close, and if you're looking at your phone from a regular distance of around 10 inches it would be hard to see much of a difference. Where the LG G3 claims to have made even more substancial advances, though, is in its full 100% sRGB coverage. We can only hope the screen is calibrated well, and if so, LG would have every reason to claim it has one of the best displays out there.