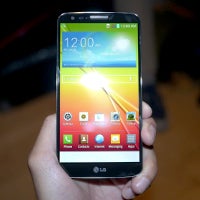 Boom, another flagship smartphone has been announced today - the LG G2 is eagerly entering the deadly battlefield of the mobile industry, where countless bloodthirsty soldiers are ready to fire their weapons at the newcomer. But don't worry, by the looks of it, the G2 can take care of itself. After all, it's going to be among the bigger guys out there with that enormous 5.2" screen. Plus, it's pretty well armed with a bunch of ambitious features such as the 13MP camera with OIS technology and Snapdragon 800 chipset.
There are even more things in the LG G2 that can spur interest. For example, how about those physical keys hiding in the rear? Now, that's what we'd call a differentiator! Of course, whether or not those keys, or the future-proof hardware are going to make such a great difference in real-life usage remains to be seen, but one thing is certain - we are excited enough to be looking forward to actually seeing if those things make a difference.
Anyway, enough small talk. We've gathered here today for an overview of all the content that a real LG G2 enthusiast might ever need. Yep, it's right here, below these lines of text. Just browse through the titles and read the ones that grab your attention!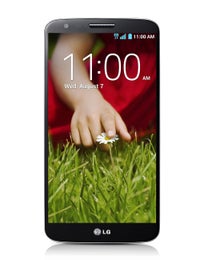 OS

Android 5.0 Lollipop

Display

5.2 inches 1920 x 1080 pixels

Camera

13 MP (Single camera) 2.1 MP front

Hardware

Qualcomm Snapdragon 800 2GB RAM

Storage

32GB,

Battery

3000 mAh