LG G2 is officially announced with Snapdragon 800, 5.2-inch True Full HD display
86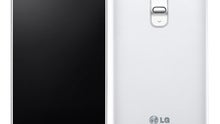 Right on cue, LG unveiled its newest Android flagship device, simply known as the
LG G2
. The smartphone is an embodiment of cutting-edge hardware and precision-polished software, sprinkled with innovative goodies all over.
The unusual button placement
is among the things that make the LG G2 totally unique. Instead of putting them on the side, the maker has decided to place them on the handset's back. Supposedly, these will be easy to reach no matter which hand the LG G2 is being used with, but whether that's the case will become clear as soon as we take the smartphone for a spin. These buttons can be used to not only set the phone's volume, but to perform additional tasks as well. The volume up key, for example, will activate the notes application when held down, while the volume down key can launch the camera app and will snap a photo when pressed. Again, we're wondering how comfortable it will be to use a camera shutter placed in such an odd position. No physical buttons are present on the G2's front as virtual ones are in use instead.
A spacious,
5.2-inch IPS LCD display
with an amazingly thin bezel graces the front of the LG G2. Its resolution of 1080 by 1920 pixels ensures that everything on it will look nice and sharp, especially knowing that a standard RGB sub-pixel arrangement has been implemented. The screen panel will be countering the sun's rays with 450 nits of maximum brightness output. Through the use of Graphic RAM technology, LG claims to have reduced the panel's energy needs by an amazing 26%.
Solidifying the smartphone's high-end status is the presence of a
Snapdragon 800 SoC
under its hood. With a quad-core CPU running at 2.3GHz and 2GB of RAM, the handset's performance should be nothing short of outstanding no matter what is being thrown at it – 1080p videos, intense 3D gaming, hi-def video capturing, you name it.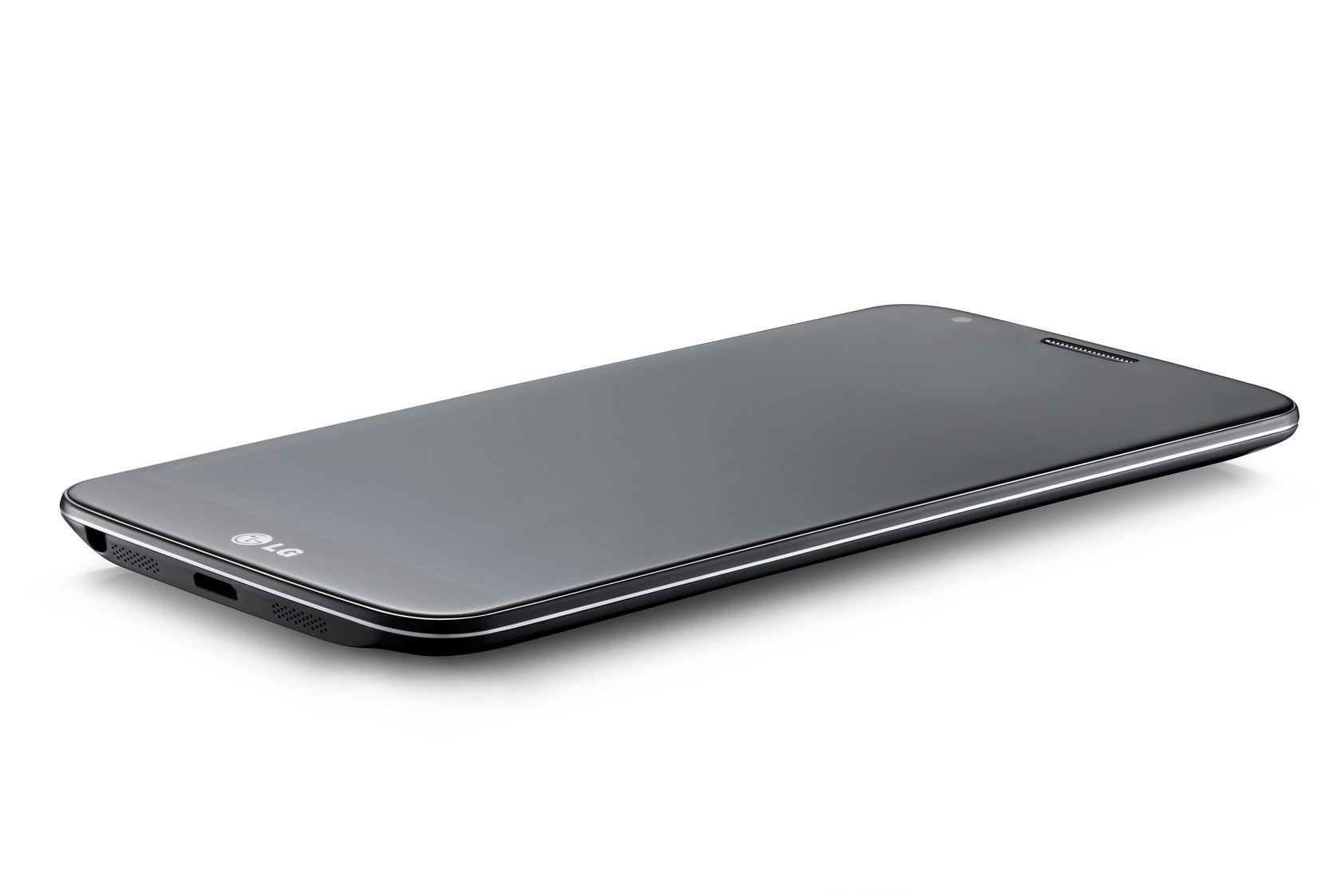 The LG G2 in black
Naturally, a flagship smartphone like the LG G2 should come with a great camera as well. And sure enough, its maker has placed a
13MP module on its back with optical image stabilization
reducing the motion blur caused by movement of the user's hands. On top of that, the sapphire glass lens has been treated with an anti-fingerprint coating. High-definition videos will look great not only because of OIS keeping the frame steady, but also due to the added support for 1080p video capturing at 60 frames per second.
Adding to the list of goodies, the LG G2 will be the first commercially available handset with support for 24bit, 192kHz audio output. That is great news for audiophiles and anyone who values quality sound. 16 or 32GB of on-board memory will be available for storing all these high-quality audio files. Using the built-in IR blaster, one will be able to remotely control not only a TV, but also other compatible appliances throughout their home.
The 3000mAh battery inside the LG G2 is like a cherry on top of the cake. It is large enough to provide many hours of active use, and as a matter of fact, LG promises that we should be getting a full day of intensive usage on a single charge. At the same time, the larger than usual cell has not had a negative impact on the handset's thickness. The LG G2 is 8.9 millimeters thick, which is acceptable, although not that impressive for a flagship.
Hardware specs aside, the LG G2 comes with
Android 4.2.2
enhanced using a handful of useful stand-out features. The so-called
Guest mode
, for example, allows two different user profiles to be stored on the device, in case it is being shared often with others. One of them is set as the administrator and can restrict access to certain apps - good for folks with kids asking to play games all the time. Each user may have their own unlock pattern, launching their profile straight from the lock screen.
Multitasking on the LG G2 has been taken to the next level through the incorporation of the
Slide Aside
feature. Instead of scrolling through their list of recently used apps just to find the one they need, a user may save an app's state for later use with a simple gesture. Swiping to the left with three fingers is how the magic is done and it works for up to 3 apps, no matter which they are.
Taking screenshots of stuff is now easier on the LG G2. With the help of the
Capture Plus
feature, the user can capture entire web pages or bodies of their emails and then crop the needed area. The
Answer Me
feature sure can be used by anyone on a daily basis. Basically, incoming calls can be answered with a simple gesture. The handset is just picked up and held up to the user's ear.
Interestingly, there's a
screen unlock/unlock gesture
implemented in the UI as well. Double tapping on the screen when its off will wake it up, which is useful if one isn't comfortable with the placement of the power key. And as you might guess, a double tap on an empty area of the screen will turn it back off.
The LG G2 will be released in the U.S. soon via all four major carriers and via more than 130 carriers worldwide. Release dates will vary from one carrier to another so stay tuned for further announcements. Pricing is to be announced at a later time and we are definitely expecting to see a premium price tag attached to LG's new flagship. Available colors include black and white.