First camera samples from the LG G2 - compared to the iPhone 5, Galaxy S4, One and Lumia 1020
65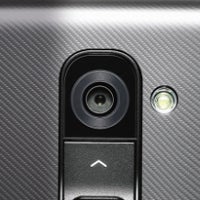 Earlier today we had the opportunity to take a few camera shots using the new LG G2, and being the shutterbugs that we are, we took our our iPhone 5, Galaxy S4, One and Lumia 1020 to take pictures of the exact same scenes. What this allows us to do now is to not only take a look at the camera samples from the G2, but also compare them to those taken by its rivals.
Of course, we cannot make any conclusions right now regarding the quality of the G2's camera, but that doesn't mean that we can't have some fun examining these first photos from its 13MP camera with optical image stabilization, right?
Let's go - you'll find all the sample in the gallery below. Once you're done - don't forget to let us know what you think by posting a comment!
G2 vs iPhone 5 vs Galaxy S4 vs One vs Lumia 1020