Liveblog: LG announcing the G2 flagship smartphone
11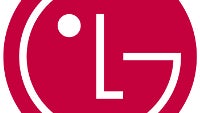 This story is sponsored by LG. PhoneArena's opinions in this article have not been affected in any way!

The
LG G2
is already shaping up as a very interesting smartphone, if only for the fact that it's going to have its physical keys placed on the back side, which is... well, very unusual. But will this actually have a positive effect on the user experience with this phone? That remains to be seen, but one thing is certain - LG is going to announce its new flagship smartphone today, and you can follow the introduction as it progresses right here, thanks to our liveblog. Of course, you can also
watch the show live here
, but if you can't watch a video right now, or simply feel like enjoying a more laid-back live coverage, our liveblog would be everything you need.
Stay tuned, guys and gals - the event is scheduled to begin at
11AM ET | 10AM CT | 9AM MT | 8AM PT | 3PM GMT | 5 PM CET
!