Sprint confirms it'll be carrying the LG G2
6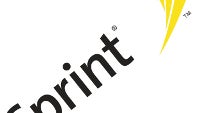 LG has proudly revealed that the G2 will be available through each and every major carrier in the US (Verizon, AT&T, Sprint and T-Mobile), and now we see some of those carriers reach out and confirm the news one more time.
First was T-Mobile
, and now we have Sprint, which is promising to bring unlimited data experience to the LG G2.
Sadly, Sprint doesn't mention anything more specific than "later this year" when it comes to availability, but oh well, we guess we should be grateful to simply be in the know about their plans.
So, while we're all waiting for a release date and a price, why don't you check out more about the LG G2 right
here
.
source:
Sprint