LG G2 is the new Android heavyweight to beat: specs review
47

Coming up with a truly outstanding high-end Android smartphone is a challenge, to say the least. Putting together the best components into a single package and slapping a shiny logo on the product just isn't enough anymore. Manufacturers have to think beyond specs and focus on creating new ways of perfecting the end-user experience as well. The freshly announced
LG G2
is an Android smartphone that seemingly fits that description as it blends cutting-edge hardware with innovative features and user-friendly design traits. But at the end of the day, will the LG G2 be a win or a fail? Well, it sure has the potential to become a leader in its category, so allow us to walk you through all that makes this smartphone so awesome.
Design: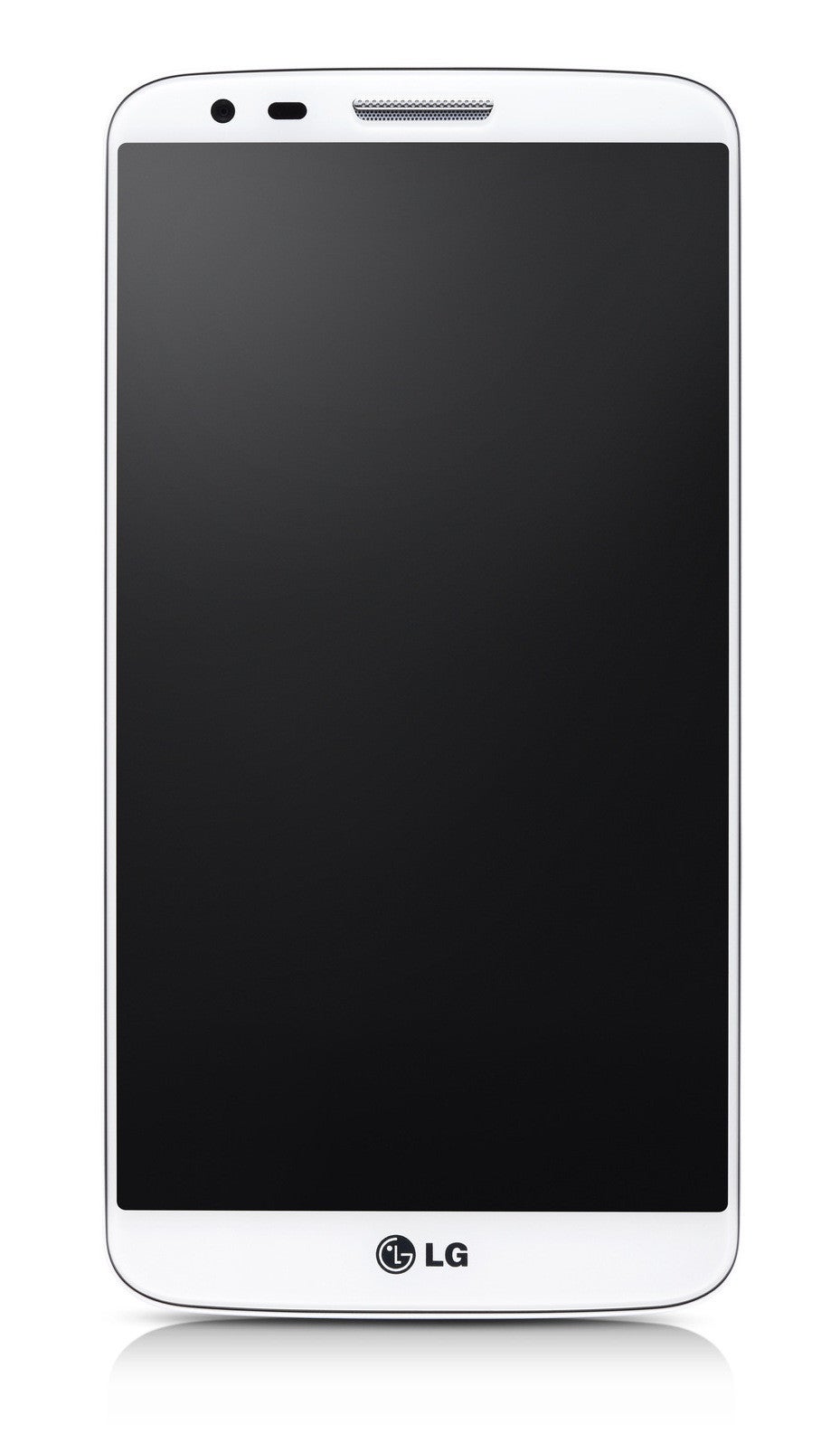 At a glance, the LG G2 looks more or less like your typical, high-end Android smartphone, with a giant touchscreen occupying most of its front. No physical buttons take up any space as virtual on-screen ones are in use instead.
Flipping the LG G2 around, however, reveals the handset's unique trait, namely the positioning of its power and volume keys at the back of the device. To be more specific, they are positioned along the handset's middle axis, in line with the opening for the main camera. This design choice has been made for several reasons. Firstly, reaching these keys should be easier no matter what hand the device is being held with, although whether that's really the case may vary from one user to another. Secondly, the lack of physical keys on the G2's side has helped with reducing the physical width of the device, which, together with the super-slim bezel surrounding its screen, makes grasping the smartphone easier despite its size.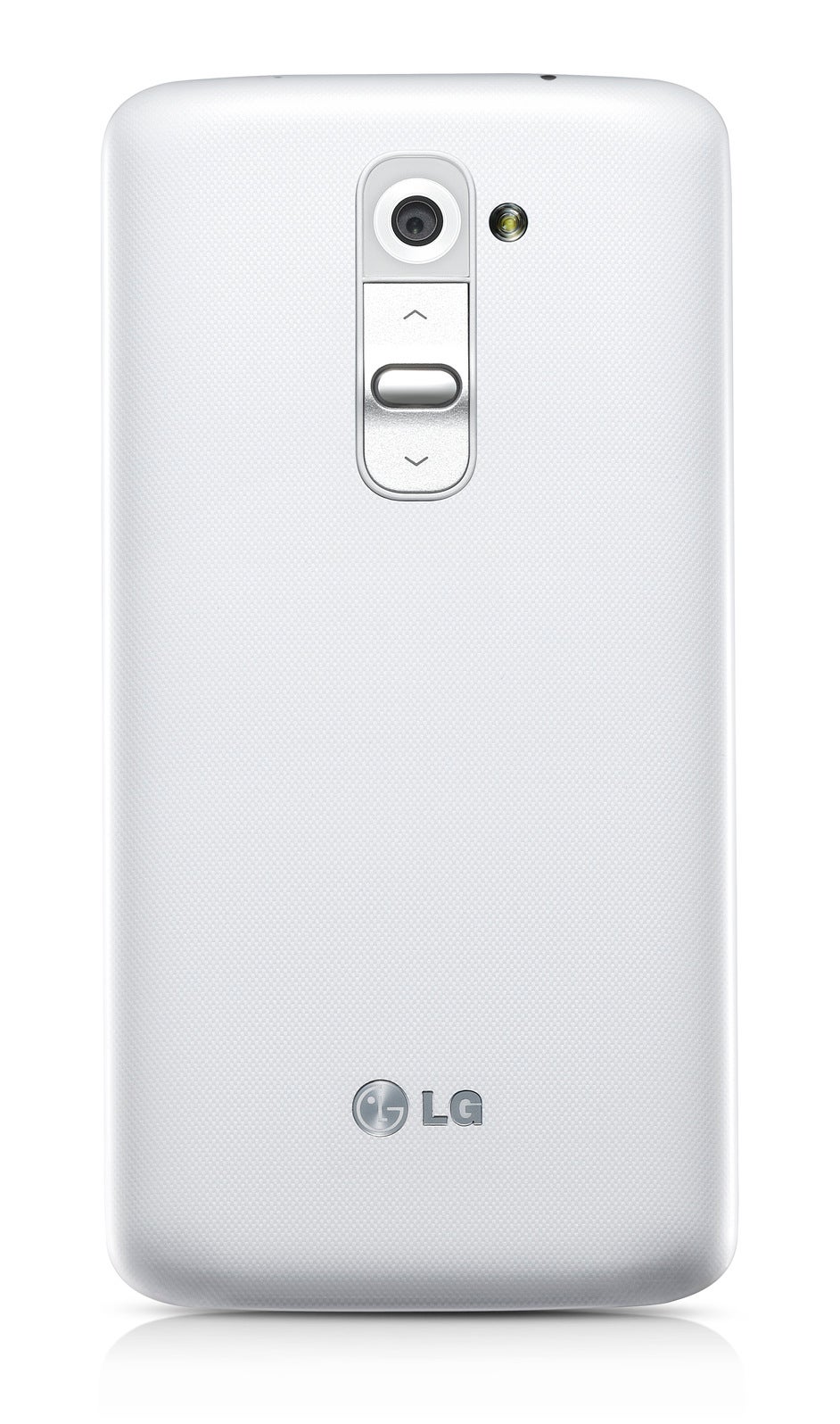 The LG G2 - learning from you
Speaking of size, the LG G2 is 138.5 millimeters tall and 70.9 millimeters wide. That makes it about as large as a
Samsung Galaxy S4
or a
Sony Xperia Z
, for example, and that's a notable engineering feat since both these devices come with screens slightly smaller than the G2's 5.2-inch panel. The thickness of LG's newest flagship is a hair under 9 millimeters. That makes it a tad thicker than other top-of-the-line Androids, but hey, we'd gladly accept it as it is given the fact that a generous, 3000mAh battery is placed behind its back cover.
In terms of looks, the LG G2 clearly won't set any new standards in smartphone design. Its maker has chosen to stick with a tried and tested material, namely plastic, which (in general) is more durable over time than metal or glass, but doesn't feel as premium to the touch.
The LG G2 will come in just two colors, and the selection couldn't have been more conservative than this. Only a black and a white G2 variant will be launched, but on the bright side of things, its maker will be offering a selection of colorful QuickWindow cases. Colors include black, white, pink, purple, blue, mint, and yellow.
Display:
As rumored, the LG G2 sports a marvelous, 5.2-inch IPS LCD display with resolution of 1080 by 1920 pixels. Sure, we've seen panels with higher pixel densities, but nevertheless, a figure of 424 pixels per inch is clearly nothing to complain about. In fact, we're sure that everything displayed on the G2's panel will look sharp and detailed, especially since a standard RGB sub-pixel arrangement is in play. But that's not all that makes the G2's screen so special. Through the use of Graphic RAM, LG has managed to reduce its power consumption by an amazing 26% when displaying still frames and about 10% overall, thus increasing the battery's longevity even further. Add its respectable peak brightness output of 450 nits to the mix and you end up with what's likely to be one of the best smartphone screens around. Using the screen while wearing gloves – a must-have feature for high-end smartphones – is also an option.
Processor and memory:
With its quad-core Snapdragon 800 chip ticking at 2.26GHz, the LG G2 is as fast as any top-of-the-line smartphone should be nowadays. In fact, it is definitely among the fastest smartphones to ever hit the benchmarks, leading us to believe that the G2 will excel in terms of real-life performance as well. Somewhat disappointingly, there are "only" 2GB of RAM packed under the hood instead of the rumored 3 gigs, but in reality, we're sure that is going to be enough memory to provide a silky-smooth multitasking experience.
However, we can't ignore the fact that an identical hardware configuration powers a number of other smartphones, some of which are already on the market. The list includes the
upgraded Samsung Galaxy S4
variant, which launched in Korea recently, and the upcoming
Sony Xperia Z Ultra.
So in other words, there will be other high-end Androids out there offering just as much processing power once the LG G2 hits the shelves – LG's flagship will be on the top of the Android foodchain, but it will be sharing the spot with other handsets.
The situation with the storage space available on the LG G2 is a tad unclear at the moment. What we know for sure is that both 16 and 32 gigabyte models are coming, but the presence of a microSD card slot isn't confirmed. Supposedly, the microSD card slot will be a feature present in versions of the device available only in specific markets. We'll update you as soon as we learn more on the matter.


Camera and audio:
LG has equipped its G2 smartphone with a 13MP main camera sensor and a 2MP front-facing snapper. But as well-informed consumers already know, the number of megapixels is just a variable in a greater equation. Simply put, other factors also affect image quality – factors like the presence of optical image stabilization, for example. Thankfully, LG has that advanced camera feature covered. The 13MP camera module does include OIS, which should result in a reduction of motion blur in photos caused by the shake of the user's hand. Furthermore, the benefit of having optical stabilization should prove extremely valuable in low-light situations. That is because a stabilized frame is less likely to be affected by accidental motion blur even at slower shutter speeds.
We cannot omit mentioning a detail that LG mentioned during the G2's introduction – the presence of a sapphire crystal glass lens over the camera module. It won't necessarily make photos prettier, but it is far more durable than ordinary glass and highly resistant to scratches. On top of that, the lens has been treated with a special coating that prevent fingerprints from sticking to it. And that's awesome since a smudgy lens can easily ruin that perfect shot.
That the LG G2 can record high-definition video at 1080p shouldn't come as much of a surprise. It is a high-end smartphone after all. What's interesting, however, is that its 13MP camera can capture 1080p footage at 60 frames per second. That's twice the framerate other high-ends can achieve at this resolution, leading us to believe that videos captured with the G2 will look absolutely beautiful. Of course, we'll give its camera a thorough testing before drawing any final conclusions.

Folks who value high-quality audio reproduction will be happy to know that the LG G2 stands above the competition in that respect, at least on paper. That's because support for 24-bit digital audio files encoded at a 192kHz sampling rate has been added (FLAC and WAV formats are supported). In comparison, standard audio CDs – the kind of which you buy in a store – contain 16-bit, 44.1kHz audio tracks. So theoretically, the LG G2 can reproduce sound of much better quality compared to any other smartphone on the market. The tricky part, however, is that 24-bit, 192kHz audio is a bit trickier to find, not to mention that the files themselves occupy much more space compared to a standard MP3 file. Games, online radios, even the video that you stream on your phone, most of them contain audio that's comparable to CDs in terms of quality. But most importantly, the majority of users will most likely be unable to tell the difference between a CD-quality audio file and a 24-bit, 192kHz track, even while using the high-quality QuadBeat headphones that the LG G2 will come with out of the box in some markets.
Software:

We can spend hours sitting here, explaining to you in detail every single feature included in Android 4.2.2. (An update to Android 4.3 is to be released sooner than later, we assume.) But instead, we think it would be better to introduce you to the UI modifications that LG has implemented. These go beyond the traditional icon replacements, lock screen enhancements and screen transition animations. So here's what's new:
Answer Me – Simply put, an incoming phone is answered soon as the user lifts a ringing LG G2 up to their ear. It isn't totally unique of a feature, but it is sure nice having. Best of all, it is something that will likely be used on a daily basis.
Plug & Pop – That's another useful feature that detects when the earphones or a USB cable are plugged in and then presents the user with a list of actions – it may offer to launch the music player, for example. Again, it is nothing groundbreaking, yet handy nonetheless.
Text Link – If a text message contains a string of information you'd like to interact with, just mark it and this feature will handle the rest. It may offer you to save the data in a memo or perform a search about it on a map or on the internet.
QuickRemote – Yup, the LG G2 can be used as a remote control thanks to it infrared beamer, which is pretty awesome. What's more is that it isn't limited to remotely controlling popular home entertainment devices. It can also learn from conventional remotes and be customized to operate multiple devices with flexible layouts and keys. No more searching for the right remote since all you'll need is the LG G2!
Slide Aside – That's how LG's take on multitasking is called. Think of it as a way of saving an app in its current state for later use. That is done by swiping to the left on the screen using three fingers. A swipe to the right brings the app back. Users who are tired of digging through the list of recently launched apps only to find the one they need will surely appreciate this feature.
Guest Mode – A feature that parents must definitely take note of since they are the ones who will be using this the most. Basically, it allows a guest account of sorts to be configured, with access to only specific applications and limited functionality. Individual unlock patterns can be set so that the Guest mode is activated right from the lock screen.
Some other tricks have been included as well, such as the use of a double tap on the screen to wake up the LG G2 from stand-by and to turn it back off again. The keys on the back can not only adjust the volume, but also launch the QuickMemo app or serve as a camera shutter. Overall, the UI features added by LG aren't anything out of this world, but what's nice about them is that they aren't just gimmicks that nobody needs. Instead, these extras can come in handy and if one finds them useful, they are likely to take advantage of these features on a daily basis.
Expectations:
On paper, the LG G2 is a smartphone that has lots of potential to become a hit. The cutting-edge hardware is definitely there, including a capable processor, spacious screen, a promising camera, and an extra large battery. These are all specifications that smartphone aficionados take into account before anything else, and whoever is checking out the LG G2 will surely be impressed, to say the least. The software aspect of the device has not been overlooked either as a handful of stand-out features come pre-loaded on top of a fairly recent version of Android.
The unusual design of the LG G2, however, is something that might make potential buyers think twice before getting one of these. And it is not because having the volume and power key on the back is necessarily a bad solution. Rather, people are likely too used to having their keys on the side and might find it uneasy to adjust to their arrangement on the G2.
Yet ultimately, it is the flawless end-user experience that makes a smartphone great, and we have a feeling that the LG G2 won't disappoint in that aspect. Needless to say, we're eager to get our hands on one of them for a spin and share our real-life experience with you, guys. Stay tuned for more LG G2 coverage and expect our full LG G2 review someday soon!