First LG G2 ads, promo videos are out: watch them here
10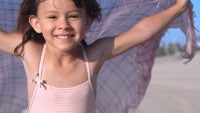 The LG G2 is finally official and it is different. The first phone with a Snapdragon 800 chip with physical buttons on the back instead of on the side, with a minimum bezel and a 13-megapixel optical image stabilized camera, it has a lot of aces up its sleeve.
Marketing is also one of them as LG has just released five great, short and concise commercial videos and a couple of other small clips to demonstrate all the unique abilities of the G2.
We won't spoil the fun - check all the TV spots right below.
source: LGBlogUK
http://www.youtube.com/watch?v=25U4Qvph2UY