LG G2 vs Samsung Galaxy S4 vs HTC One vs Sony Xperia Z: size comparison
45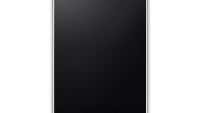 This story is sponsored by LG. PhoneArena's opinions in this article have not been affected in any way!

Nowadays smartphone manufacturers are trying to fit larger and larger screens into their products, and just like that, we've started seeing handsets outfitted with gigantic 5" displays and beyond on a regular basis. Naturally, this has caused devices to grow bigger and bigger, to the point that some are actually uncomfortable to hold and work with.
But companies have not remained indifferent to the troubles customers have to go through in their daily grind. trying to counter this by removing any unnecessary bulk from their smartphones. They are narrowing bezels, coming up with thinner profiles, unibody designs - all of which serves to reduce the overall dimensions and make the device appear more appealing and easier to handle. And speaking of stuff such as bezels and dimensions, we can't miss the fact that LG has done a pretty impressive job with the newly-announced
LG G2
flagship.
The manufacturer has reduced the bezels of the G2 so much that it could no longer fit the physical power/lock and volume keys on the sides, forcing itself to move them to the back of the device. But, having in mind that the G2 is going to sport a 5.2-inch display, we're more than glad that LG has gone to extremes while trimming down those bezels. Thanks to that, this 5.2" beast is just 70.9mm wide, which is perfectly comparable to something like the Galaxy S4's 69.8mm, or the Xperia Z's 71mm.
Anyway, if you want to see how the LG G2 stacks up against its rivals, the
GS4
,
One
and
Xperia Z
, in terms of size, be sure to check out the following size comparison! Has LG managed to impress you by crafting a comparably big phone, but with a larger, 5.2" screen? Share your thoughts below!