LG Enact, LG Exalt, Kyocera Hydro Elite and Samsung Convoy 3 to arrive at Verizon by September 15
7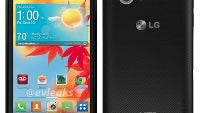 It looks like Verizon is about to begin offering a bunch of affordable handsets, some of which smart, while others... well, not so much. A friend of ours has redefined empathy by sharing a few images of internal Verizon documents with us, and guess what we see listed there - the LG Enact, LG Exalt, Kyocera Hydro Elite and Samsung Convoy 3!
Yeah, we know - not the most exciting stuff ever, especially the
Samsung Convoy 3
, which is going to be a rugged clamshell featurephone. A gallery of Convoy 3 images has already leaked, so if you're interested, you can check it out
right here
.
And that's enough about the Convoy 3, because we've just run out of words when it comes to that industry-rocking featurephone. This is probably the best moment to get the
LG Exalt
out of the way, too, as we've already spotted this guy
in a previous leak
, and it's going to be nothing more than a basic flip phone with supposedly very good sound quality during calls.
So, let's shift gears and take a look at the more exciting
LG Enact
! Sporting a 5-row slide-out QWERTY keyboard and 4G LTE connectivity as its key features, this otherwise mid-range Android smartphone will join the few remaining representatives of this dying breed of QWERTY-enabled handhelds. By the looks of it, apart from its physical keyboard, the LG Enact isn't going to wow us with anything. It'll have an Optimus UI software customization, QSlide 2.0 multitasking capabilities (see our
Optimus G Pro review
for more details about this), as well as the Quality Communicator feature, which will allow you to "
type and share information quickly without launching any apps.
" Yay!
Finally, there's the
Kyocera Hydro Elite
, which
is shaping up
to be a decent rugged Android smartphone of the mid-range kind. Not much is know about this product yet, but it'll most probably be capable of utilizing Verizon's super-fast LTE network.
While our tipster doesn't provide us with exact release dates for these handsets, they do claim that the LG Enact, LG Exalt, Kyocera Hydro Elite and the Samsung Convoy 3 are all going to pop up on Verizon store shelves by September 15.
Thanks for the tip!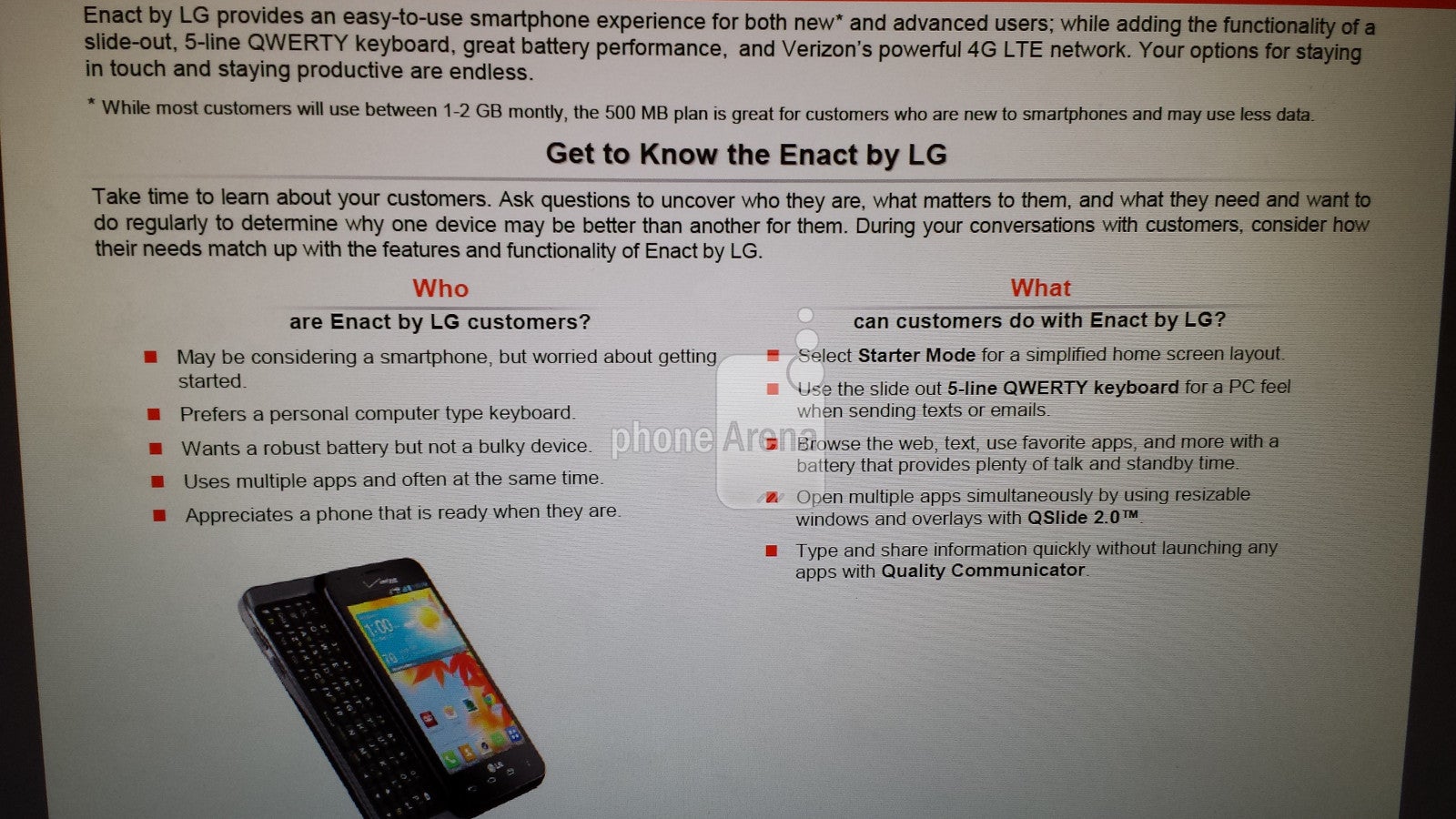 Leaked document about the VZW Enact by LG