Leaked Verizon road map reveals launch dates for HTC One and Motorola Moto X
40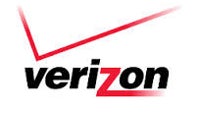 In our in-box on Wednesday morning, we found a leaked internal memo sent by one of our loyal readers. Once we saw that it was a road map for Verizon, we got very excited. As you might realize, this is a treasure trove of information that includes launch dates for some of the most anticipated handsets for the nation's largest mobile carrier. Starting on July 25th, Big Red will be introducing the LG Exalt. According to the road map, this phone will offer the largest display on a basic flip phone and will feature outstanding sound quality. This probably isn't one of the models that you were looking for. Don't worry, just read on.
On
August 1st
, the long awaited
HTC One
will launch for Verizon, making it the last of the big four carriers to offer the phone in the states. Two weeks later, the Samsung Convoy 3 will be released to replace the
Samsung Convoy 2
. This is a featurephone that is built to military specifications allowing it to be dust, shock, vibration and temperature proof.
The
Motorola Moto X
will launch from Verizon on
August 23rd
. From what we know about the phone, those ordering it online will be able to pick a color for the back cover and another color for the trim.
The phone can also be engraved
on the back. However, if you go into a retailer to buy the phone, you will have to buy a standardized version in black. On August 29th, the Samsung Stellar for prepaid customers will be available.
If you're a Verizon customer, August 1st and August 23rd will be two of the most important dates in the second half of the year. It looks like the
Motorola DROID RAZR Ultra
,
Motorola DROID MAXX
and Motorola DROID RAZR M Ultra will be coming to market no earlier than September.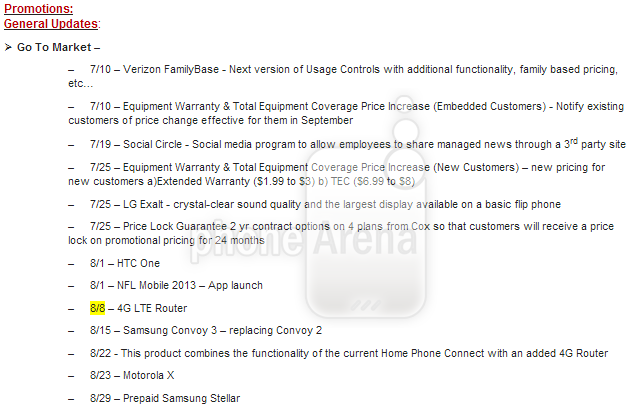 Leaked Verizon road map shows launch dates for the HTC One and Motorola Moto X
Thanks, Anonymous Tipster!