Is your Facebook app for iOS consistently crashing after the new update? You are not alone
43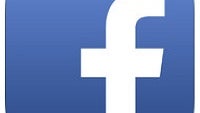 A couple days ago, Facebook released an update to its mobile app for iOS devices and it has apparently ended a long running trend of smooth updates and operation. That was version 6.7, released on Thursday and packing a batch of new icons and support for a bunch of new languages.
Unfortunately, v6.7 seemed to cause a lot of users to experience a continuous crash loop of sorts, making the app unusable. Fortunately, Facebook gives iOS lots of love, and v6.7.1 was released today to fix those bugs.
Unfortunately (again), for now, it appears that the update is simply not downloadable by users that want to take advantage of the noted "bug fixes" in the latest update. It is probably only a temporary issue, and if you are impatient, you might try the "update all" option, though that does not seem to be a complete solution.
If you have been experiencing problems with your iOS Facebook application, let us know in the comments below. For those that are deeply troubled by this development, use the mobile site on your browser. It is a capable alternative, and should tide you over until this issue passes.
source:
Redmond Pie