Is Toshiba fancying the idea of crafting Windows Phone 7 handsets?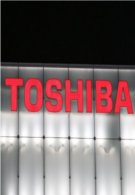 Come to think about it, Toshiba was one of the first to truly showcase the raw power of the Snapdragon processor which is heavily in use nowadays on a myriad of high-end smartphones out there in the market. They were positioned to be an original launch partner when Windows Phone 7 was first introduced, but as we know right now, they've been extremely hush about any new happenings surrounding the next generation platform.
However, it looks as though they're potentially still in the running of crafting a device for the new platform. Based on a report posted by German magazine c't, they said that "Toshiba showed the TG-02 and K-01 in February running Windows Mobile 6.5. It is possible that we will see them now (aka at the IFA) as the first Windows Phone 7 devices."
Naturally those two devices mentioned are more than equipped in handling the rigorous requirements of WP7, but of course, there are going to be some minor adjustments required – such as the camera and buttons. It's still difficult to say whether or not Toshiba will be on-board soon with an offering, but we're sure there are people out there waiting to see something come out from the manufacturer.
via
WMPoweruser