Invitations coming to #ifihadglass winners "over the next few weeks"
2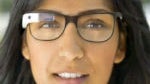 So far, the only people who have had the chance to get a Google Glass (and pay $1500 plus tax for the opportunity) have been developers and journalists who were able to sign up at last year's Google I/O. A while back, Google ran the #ifihadglass competition to find
8,000 more people
who wanted to get their hands on the device, and the invitations for the contest winners are planned to go out "over the next few weeks".
Google had never before made it known when the
#ifihadglass
contest winners would be receiving their invitations, so this is good news for those who were chosen, like Neil Patrick Harris, Tim O'Reilly, Lavar Burton, and Newt Gingrich, not to mention quite a lot of not-so-famous people.We're hoping
Mr. Gingrich
doesn't start a movement to rename Glass as well.
If you were hoping to get your hands on Glass, you'll have to keep waiting though, because Google has said that there are no plans to issue any more invitations after the #ifihadglass invites go out.