If you want to ask OnePlus anything, this ongoing Reddit AMA is where it's at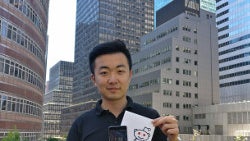 Founded at the very end of 2013, OnePlus is a company that serves as a shining example of generating incredible coverage with little to no marketing budget. Indeed, hype around the original OnePlus One was so high that pretty much every smartphone aficionado heard about it. Fast-forward to today, and OnePlus is still getting plenty of coverage, and especially right now, with its
OnePlus 3
now a market reality.
True to their word, the folks behind OnePlus continue to seek out direct interaction with the community, and what better way than hosting a Reddit AMA? For those unfamiliar with the format, the acronym stands for 'Ask Me Anything', and the point is exactly that—to ask whatever is on your mind. If you're lucky, your question will be picked up and answered by any of the several OnePlus people involved, including:
Carl - (Co-founder)
David - (EU Team)
Aaron - (ROM Team)
Bradon - (Community/Marketing)
Jonathan - (Customer Service)
The AMA is currently on hold as far as we can tell, but OnePlus has promised to come back after (yesterday's) event and answer a few more questions, so you can still make it on time! If you'd like to go through questions that have been answered up to this point, go
HERE
.