Ice Cream Sandwich camera comes to Gingerbread and Froyo thanks to Camera ICS+
2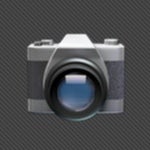 So, you are still waiting for that
Ice Cream Sandwich update
to spice up your Gingerbread- or Froyo-rocking smartphone, huh? Or is that never going to happen? In any case, here is an easy way of having a taste of the treat without having to wait for an update or messing with your phone's software.
Camera ICS+
is an application that adds the neat and simple Ice Cream Sandwich camera interface to an Android smartphone running Gingerbread or Froyo. And since it is basically the stock ICS app with a handful of modifications, it features that neat built-in panorama mode. There are some other bits and pieces added, such as photo effects, silent mode, a setting that allows you to adjust picture quality, and more.
There is a free, ad-supported version of the app, but if you prefer going for the paid version of Camera ICS+, it is going to set you back $0.99. Download link has been provided below for your convenience.
Camera ICS+