Hulu gearing up for a big push into the mobile market?
2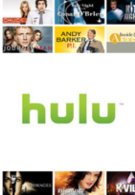 For a very short period of time, mobile users of the
SkyFire
web browser were able to watch all their favorite videos on Hulu – almost seemingly forgotten for some time. Those clamoring to see Hulu make an appearance on mobile handsets are being heard loud and clear by Hulu chief Jason Kilar. From the sound of it, the company is planning on making a big push into the mobile scene – not just one specific platform, but key platforms are being targeted. The announcement of the iPad has raised the eyebrows of Kilar – he stressed that the TV streaming service will embrace any device, and wouldn't lock itself to one platform. So the doors are open for the all the major platforms available right now – iPhone OS, Android, Windows Mobile, Symbian, and webOS. Before any project can be started in possibly getting some kind of app, they have to figure out how they're going to get flash enabled for these platforms. Instead, Kilar added that Hulu expects mobile to be complimentary to the desktop.
source:
GigaOM
via
Ubergizmo