Huawei may soon launch its first Android Oreo Go Edition phone, the Y5 Lite (2018)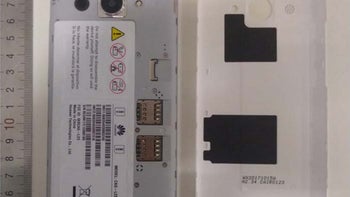 One of the few major handset makers that did not bring any new smartphones at Mobile World Congress (MWC) 2018, Huawei is set to launch its first Android Go Oreo Edition phone.
If you've been following the MWC 2018 news, then you already know
Alcatel
,
Nokia
and ZTE have already announced their own Android Oreo Go Edition smartphones, which are expected to go on sale in the coming weeks. Huawei is likely to join them very soon with its own device called Y5 Lite (2018).
Google created Android Oreo Go Edition to allow smartphones with low-performance hardware to run the latest version of its operating system. Basically, it's meant for smartphones with 1GB RAM or less.
Huawei Y5 Lite (2018) will be powered by a MediaTek MT6737m processor and it will feature a display with 854 x 480 pixels resolution. The rest of the phone's specs are a mystery, but we do know for sure it will come pre-loaded with various Go apps, including
Assistant
, Maps, Search, YouTube, and
Gmail
.
We have yet to learn when Huawei's first Android Oreo Go Edition smartphone will make its debut and how much it will cost, but we expect more details to emerge in the coming weeks, so stay tuned.