Huawei Mate 20 duo to introduce expandable storage, SuperCharge 2.0, and more
19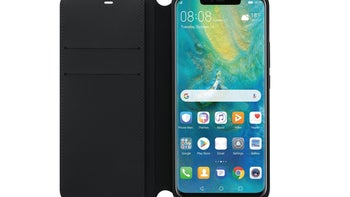 Design-wise, almost everything is known about the Huawei Mate 20 and
Mate 20 Pro
. But when it comes to the internals and features, there are still quite a few mysteries. Thanks to some new information, however, there are now considerably less of them.
Previously, the battery capacities of the Mate 20 and Mate 20 Pro were revealed as 4,000mAh and 4,200mAh respectively. However, the latest info states that these will be backed up by Huawei's next-generation SuperCharge 2.0 technology. This will reportedly take
fast charging
to the next level by permitting a 70% charge in just 30 minutes.

Moving over to the camera department, the duo will swap out Huawei's usual telephoto lens for a new wide-angle one. Up front, the two will also house a 24-megapixel camera within their respective notches. Speaking of which, the premium Mate 20 Pro will offer 3D facial recognition, which takes under half a second to work, and the cheaper model will make do with a 2D variant. Another unlock option comes in the form of a Voice ID technology that should be capable of distinguishing your voice even in crowded areas. Also, it's worth noting that the larger Mate 20 Pro is listed as including stereo speakers.
On some final technical details, the base Mate 20 model will include 4GB of RAM, and 6GB will be present in the Pro offering. Both devices will then include 128GB of expandable storage but, interestingly, this will not be via a microSD card. Instead, it's claimed that
Huawei
will introduce a new nanoSD format. Lastly, the Mate 20 Pro will boast IP67 water and dust resistance, while the Mate 20 will make do with an IP53 rating.

Both the Huawei Mate 20 and Mate 20 Pro are expected to go on sale by the end of October. Pricing wise, it's claimed that the devices will cost the equivalent of $840 and $1115 in Israel respectively.
Recommended Stories