Huawei believes its Kirin processors provide a big competitive advantage
6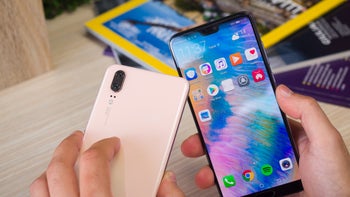 Huawei P20 & P20 Pro with Kirin 970
The world's top three smartphone manufacturers all make use of their own processors. Despite this, only Samsung supplies these chips to other brands, with both Apple and Huawei's offerings remaining exclusive to their respective devices. And now, the Senior Product Director at Huawei, Brody Ji, explained exactly why.
From Huawei's point of view, the Kirin-branded chips aren't "a business." Instead, the Chinese company sees them more as an in-house product that can give its smartphones a significant competitive advantage over those from the competition. Take Huawei's upcoming Mate 20 and
Mate 20 Pro
, for example. These will be using the next-generation
Kirin 980
which is built upon the new 7-nanometer manufacturing process, giving the smartphone's a huge advantage when it comes to performance and efficiency. After all, other flagship devices tend to rely on Qualcomm's
Snapdragon 845
at the moment. This SoC, for those unaware, is based on the older 10-nanometer process and isn't set to be updated
until early next year
.

In addition to this, it's also worth noting that, much like Apple, Huawei can better optimize the performance of its smartphones by having full control over the design of both its chips and its own EMUI software.
Aside from the overall experience benefits the Kirin chips provide, they also give
Huawei
an advantage when it comes to overall production costs. After all, the company doesn't need to make a profit on its own processors, something that ultimately allows it to offer its smartphones at lower prices.