How to replace Hydrogen OS with Oxygen OS on your Chinese Oneplus Two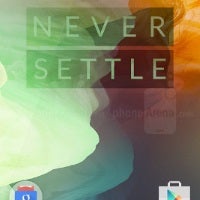 If you're having trouble snagging the OnePlus 2's international version without an invite, you do have a good shot at ordering the flagship killer's Chinese version from a reseller, and replacing the Hydrogen OS installation with Oxygen OS, which is better suited towards international users. Hydrogen OS is the OnePlus 2's Chinese ROM, which does have English as a menu option, but it doesn't include Google services, its UI is somewhat laggy, and some features, such as a file manager, are missing.
Luckily, Oxygen OS is available online, and installing it on a Chinese OnePlus 2 is very easy. The OnePlus Two's Chinese version is identical to the international version in terms of hardware, so all you need is a copy of the international Oxygen OS ROM, your OP2's USB
Type-C cable
, and a computer. Proceed with following the instructions in the slideshow, and you'll be set in no time!