How to quickly access display settings on Android Marshmallow and Lollipop phones
6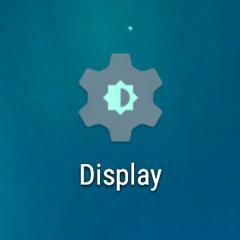 Everyone (probably) knows how to access their Android phone's display settings - and we're not talking just about the brightness slider here. But what if you want to have access to these settings the fastest way possible? Well, if you own a device running Android Lollipop or Marshmallow, you can place a shortcut on your home screen to help you in this regard. With this shortcut that we're talking about, you'll always be able to access display settings (including enabling or disabling adaptive brightness, changing font size from small to huge, adjust screen sleep time, and so on) right from your home screen. Thus, you'll no longer need to access your phone's main Settings menu in order to reach the Display sub-menu.
To create a shortcut for your Display settings, you first have to long press anywhere on your home screen, then tap on Widgets. Next, scroll down until you see the Settings widget, long press on it, and drop it on the home screen. You'll then be prompted to choose the type of widget shortcut that you're creating from a menu - just look for Display and tap on it. And that'll be all - you'll now have a Display settings shortcut at your fingertips, easily accessible at any time.
P.S.: This tutorial was made on a Nexus 5X running stock Android 6.0.1 Marshmallow. Depending on your Android version and skin, things may look different on your device.