Have you gotten a YouTube Red subscription for your YouTube Music app?
17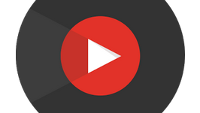 If you want YouTube to stream just the sound, and while your screen is locked, not eating on your data and battery allotments, you'd have to download
FireTube
the new YouTube Music app, and have a
YouTube Red
subscription. This baby will cost you $9.99 a month, or, alternatively, you can get the
family Play Music plan
that also includes Red, for $14.99 a month, and include up to six people there.
Basically, you can get ad-free YouTube vids plus the service's nascent original programming, as well as access to the 35+ million songs in the Play Music catalog, all for less than three bucks a person if you sign up for the family plan. That's not all there is to it, though, as with the paid subscription the
YouTube Music
app becomes a veritable music service that can stream only the audio of YouTube videos, and keep on blasting while your phone screen is locked, too, to the chagrin of Spotify, Apple Music, and the like.
We all know how popular YouTube's music vids and playlists have become, and there is barely something you won't find there, so the option to stream that vast music and video library sans ads from your handset without destroying your monthly mobile data allotment might be a a disruption in the making. This is why we wanted to ask you whether you've signed up for the full-featured YouTube Music app with a YouTube Red subscription, or if you intend to do so in the future. Tell us in the poll below, and shout out in the comments.