What is YouTube Red?
23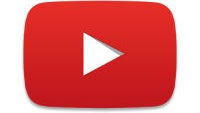 There is a new... thing in the works with YouTube, but it is unclear what exactly it might be. All we know for sure is that it is called YouTube Red and it has something to do with the option to play YouTube videos in the background on mobile devices, a feature that has been the property of YouTube Music Key subscriptions until now.
The code hounds over at
AndroidPolice
uncovered new strings in the YouTube app that refer to a service called YouTube Red, and you can see the screenshots below that show the name used when background playback is being enabled.
AP
says that they have also gotten some tips claiming that YouTube Red will simply be the rebranding of YouTube Music Key, which is the YouTube side of Google Play Music subscription that allows you to watch music videos on YouTube ad-free, save videos for offline play, and keep videos running in the background.
However, there is another possibility: YouTube Red could be an
expansion
of those same features beyond just music videos. That is to say, YouTube Red may be the more overarching YouTube subscription service that has been rumored to come and allow you to remove ads from playback, but with the addition of offline/background playback.
If we're going to get an answer to this soon, it may come at Google's press event on
September 29th
. And since there is a possibility of also hearing news on the
YouTube Gaming
screen recording and sharing features at that event, it wouldn't be too crazy to expect a bit more YouTube news.