HERE maps breaks Nokia Lumia 2520 exclusivity, coming to all Windows 8.1 devices
15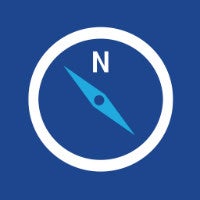 Nokia is getting ready to expand the reach of its set of HERE Maps app. So far, the HERE Maps app for tablets has been exclusive to the Nokia Lumia 2520, but Nokia has announced that it is getting ready to release the app for all Windows 8.1 devices, which will include both Windows RT and Windows 8 Pro devices. And, there are a few nice updates coming with the new app.
The biggest improvement will be in the overall speed and performance of the app. Nokia says it is using progressive rendering and other optimizations to be able to get city pages to load four times faster, and offline maps will load as fast as your hardware can handle. Nokia has also added mouse and keyboard support for those of you on laptops, but obviously the touchscreen controls are still intact. The update will have support for high-resolution satellite imagery, so you will be able to see far more detail when zoomed in. Lastly, the app will now store your search history and routes that you've calculated, and place results lists will be able to be sorted by distance or rating.
Nokia says that the update will be rolling out over the next few days starting with North America and Europe. It looks like a pretty solid update, and will definitely be nice for users who may not be all that impressed with Bing Maps, and who can't get an official Google Maps app for their system.