Government steps in to ease fears of a phone call that purportedly kills people in Nigeria
56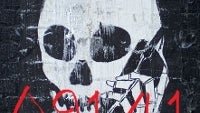 As comic as it sounds, the rumor of a
phone call that kills people
has spread across Nigeria, Africa's most populous nation. The rumor started spreading throughout the country via a text message and became so viral, the Nigerian government had to step in and reassure people that a phone call from 09141 won't kill them.
The text message states that seven to ten people have died because of the call. The Nigerian Communication Commission issued the following statement:
Technically, it is not possible for such a thing to happen. It is therefore unimaginable that somebody will die while receiving a call. It is only very gullible people that will believe such a rumour.
The AP reports that this isn't the first time the country is alarmed after a widespread text message. Earlier, it was whispers of bombings and acid rain from seasonal storms burning people alive. It seems that the root of all evil here is only in the poor education and those believing such rumors. But what puzzles us is that people still believe in it, while we couldn't imagine even a remotely threatening application of a phone call. Maybe you have something in mind? Chime in with suggestions and comments below.